We are a third through 2023, and it's already proven itself to be one that will be remembered – in both good ways and bad. What I do know from experience is that it is best to be prepared for both the positive and the negative, especially in the human resources and administration field.  In this blog we will discuss 2023 economic outlook US and how it affects human resource management?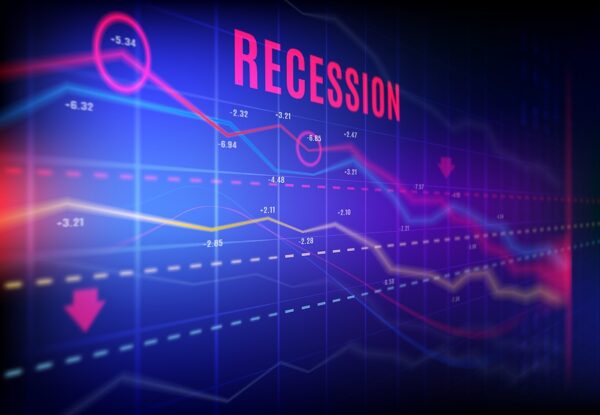 is the economy is unwell. It's not the flu, but it is a throat ache. And it's unlikely to get better in the coming months.  The combination of persistently elevated prices, high interest rates and now tightening credit conditions will weigh on business investment, consumer spending and the transactions markets in the coming months. As I've stressed before, even though we do not see evidence of broad-based economic imbalances, recessions are often nonlinear psychological events. We continue to see signs of a midyear recession.
The 2023 economic outlook US goes on to say all interest-rate-sensitive sectors have experienced a notable pull back, with housing suffering the brunt of the correction
With homes sales plunging 30% over the past year and construction activity following the downfall with a lag, the housing sector is likely to remain under significant pressure in the coming months. And while the recent decline in interest rates and easing home prices (especially in some of the hottest regional markets) could provide some support to potential home-buying activity, we should recall that housing affordability remains near its all-time low. Fortunately, the historically rapid housing correction occurred at a time when household leverage was near a 20-year low. As such, the current correction is not a repeat of 2008 when excess leverage and elevated credit risks combined into a broader financial crisis. With 80% of homeowners having locked in mortgages rates below 4%, the biggest concern for housing going forward is less of a credit risk than a lack of housing mobility and an elevated barrier to entry.
At the same time, business investment activity is softening.  The latest Institute for Supply Chain Management (ISM) manufacturing survey pointed to the lowest levels of activity since May 2020 with news orders, employment and backlogs all contracting. Business sentiment appears to be shifting with demand continually slowing and no clear evidence of positive spillovers from China's reopening. Durable goods orders and shipment trends are also deteriorating rapidly, indicating much slower equipment investment momentum in the first quarter of this year than at the end of 2022. With spending on structures under pressure from a higher cost of capital, it is increasingly likely that we'll see a business investment contraction in Q2 and potentially Q3.
Over the past nearly 25 years, we at Corban OneSource like to say that we have seen it all. While it may not be all, we have definitely seen a good amount. Through the economic ups and downs over the past two decades, Corban OneSource,  leverages our decades of experience along with our expertise of advanced technology to develop, customize and execute best practices solutions so our clients can excel at what they do. As always, our ultimate goal is to see our clients thrive, despite any economic conditions that may hinder them. Helping our clients cut costs without sacrificing employees is always one of our main focuses, but especially during a recession.
Despite some current indicators, we strongly believe that businesses can continue to expand, grow, and prosper, and we truly look forward to what is to come.  Whether you need help recruiting top talent, managing your payroll and benefits, or navigating through complex HR issues, Corban OneSource is here for you. Our services are designed to help you save money and attract and retain the best employees. So if you're looking for an HRO that can help you weather a recession, look no further than Corban OneSource. We're here to help you every step of the way. In a time of recession , it is more important than ever to partner with a Human Resource Outsourcer (HRO) that can help you weather the storm. Corban OneSource can improve the ROI of your operation during a recession with our outsourcing services. Enabling your organization to survive a recession and strengthen its operations into the future.  Contact us now to find out how we can help you in a recession environment with our Variable Cost Model.