What is one benefit of HR outsourcing for a comprehensive medical care facility? To help Medical Care facilities recognize the benefits of outsourcing HR efforts, we asked business consultants and HR professionals this question for their best insights. From being able to focus on your core business to efficient payroll management, there are several benefits that may help your Medical Care facility decide on outsourcing its HR efforts.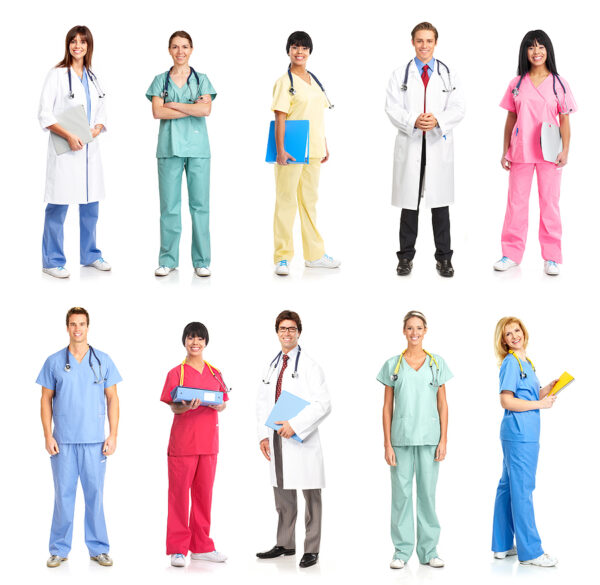 Here are eight benefits of HR outsourcing for Medical Care facilities:
Focus On Your Core Business
Medical Billing Without Errors
Effective Data Collection and Analysis
Reduce Risk Around Compliance Issues
Leverage Specialized Expertise
Processing of Medical Claims
Better Tracking
Efficient Payroll Management
Focus On Your Core Business
Business owners outsource professional services all the time. Whether we hire accountants, lawyers, or in this case HR professionals, outsourcing allows us to focus on our core business and best serve our customers.
A Medical Care Facility is full of experienced healthcare professionals trained and overseen by other healthcare professionals. Outsourcing HR is a great way to focus on the core mission of taking care of patients.
Medical Billing Without Errors
Every day, hospitals and healthcare workers, in my opinion, process hundreds of medical records. Medical coding and billing, on the other hand, can be sophisticated, in contrast to other businesses. You may encounter costly billing problems when processing your patient's medical bills if you lack the necessary knowledge and skills. Outsourcing your medical billing services can give you a highly qualified crew to handle these records. Furthermore, preparing medical invoices necessitates adhering to particular standards and procedures, which the outsourcing organization is well-versed in. Outsourcing the work to a specialized service provider will help you avoid coding and billing snafus.
Effective Data Collection and Analysis
Outsourcing, in my opinion, offers you the most up-to-date technologies for data collecting and analysis without requiring you to invest additional resources. Several healthcare businesses have previously outsourced data entry jobs in order to improve efficiency and productivity. However, in response to increased customer expectations for high-quality services, businesses have begun to outsource data management procedures for clinical research, billing, health outcomes, and other purposes. Outsourcing allows you to gain access to healthcare specialists who are experienced in dealing with various types of data.
Reduce Risk Around Compliance Issues
Medical care facilities have the massive responsibility of ensuring compliance in many areas of the business. You reduce risk by outsourcing that portion of the business to an external HR firm. Human Resource already takes on a wide variety of efforts (hiring, onboarding, training, benefits, hiring, etc.) and if they're responsible for compliance it increases the risk. If you don't outsource all of HR, just be sure to outsource anything within the realm of compliance!
Leverage Specialized Expertise
For comprehensive medical care facilities, one of the primary benefits of outsourcing HR duties is the ability to leverage the specialized expertise of outsourced HR firms. Companies in the healthcare field have unique HR needs, as they operate in a highly regulated industry. With a complex web of licensing requirements, mandated continuing education for employees, and the interplay with insurance companies, HR professionals in the comprehensive medical care field need somewhat specialized knowledge. Hiring internally and trying to maintain an in-house HR team can pose serious challenges. In contrast, by outsourcing their HR needs, comprehensive medical care facilities can leverage the expertise of outside firms that likely have many clients in the same field. This offers economies of scale, which can often result in cost savings and better service.
Processing of Medical Claims
Processing patient claims are, in my opinion, a crucial healthcare function. Working with an outsourced medical claims processing team allows you to stay up to date on the latest regulatory changes and present correct medical claims to insurers. Because they are professionals, the outsourced teams are already well-equipped with the resources needed to complete the task effectively and efficiently. They have the manpower and technology to handle high volumes of medical claims in a timely and efficient manner.
Better Tracking
Whether it's a big hospital or a small clinic, innumerable shifts are in a comprehensive medical care facility where employees, such as physicians, nurses, and wards, work at varying times and get different paychecks. This is cumbersome to clock their hours and pay them accordingly. Although the software is available to take care of their payroll and taxes, those installations are hectic. Therefore, HR outsourcing can relieve the maximum of the tension.
They can better track the employee's attendance and closely look at various pay-related things. To better fulfill the challenges in this ever-changing healthcare industry, it's imperative to outsource HR functions to get the most out of everything, such as cutting down on expenses and better tracking.
Efficient Payroll Management
The cost of highly-skilled, full-time payroll workers, in my opinion, might be enormously greater than the cost of dealing with an outsourcing company. Payroll management services can help you make timely and correct payments to your employees. Your outsourced team may also provide payroll software that allows you to enter, filter, check, and transfer payroll data for processing.
Corban OneSource is a Mid-Market Human Resource Outsourcer or HRO for companies of 75 to 6,000 employees. Are you looking to outsource the core HR functions of Payroll, Benefits Administration, and HR Support for your comprehensive medical care facility?  Find out more here.