Health is a fundamental human right, but for many people, paying for healthcare out of pocket is unimaginable. In the US, health spending accounts for nearly one-fifth of the economy, while the average spending per person has increased more than 50% to nearly $13 thousand over the past decade. During this same time, we've seen the passage of the Affordable Care Act (ACA) which is aimed to help people across the country afford healthcare more easily. Thus, ACA online meetings can help employees and employees understand how to navigate the ACA and ensure the right coverages are in place.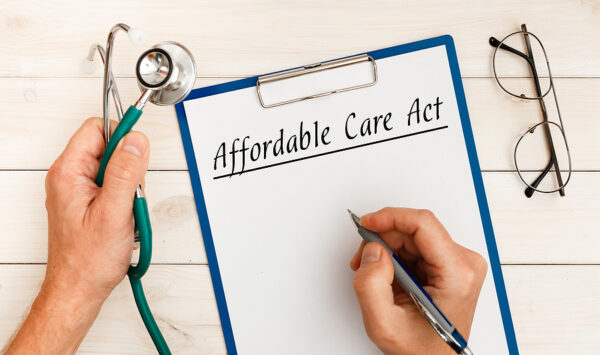 What is the Affordable Care Act?
The Affordable Care Act was signed into law in 2010 by President Obama as a comprehensive health reform. The ACA mandated that most US citizens and legal residents are required to have health insurance coverage. In turn, this established state-based health insurance exchanges where people could shop for and purchase health insurance coverage. For individuals and families with incomes between 133 and 400% of the federal poverty level, this enabled them to access premium and cost-sharing credits.
The Impact of ACA on Businesses
Following the passage of the ACA into law, businesses also were impacted by this health reform. For small businesses, new exchanges opened on which they could purchase benefits. For larger employers, they face penalties for employees that purchase coverage on an exchange. Employers with more than 50 full-time employees face fees for every employee that received premium credits from the exchange. Employers with more than 200 are required to automatically enroll employees into health insurance plans offered by the employer, although employees have the choice to opt-out. ACA online meetings with a benefits administrator can help employers understand their responsibilities when it comes to ensuring employees.
Challenging the ACA
During the Trump Administration, the ACA faced sharp opposition from President Trump and Republican lawmakers. During his election campaign, Trump promised to repeal the ACA and issued an executive order to do so on his first day in office. Part of his efforts aimed to terminate reimbursement payments to insurers for reducing cost-sharing for low-income enrollees. In some Republican-led states, much of the opposition stemmed from the individual mandate requiring US citizens and legal residents to obtain health insurance coverage.
Strengthening the ACA
The current Biden Administration has a much different outlook on the ACA. President Biden views health as a human right and is committed to protecting and strengthening the ACA. In a 2022 White House fact sheet, it was announced that health insurance enrollment was at an all-time high, while premiums were at an all-time low. With the American Rescue Plan, as many as 80% of Americans were eligible for coverage that costs them less than $10 per month. The Administration is also seeking to fix issues that created affordable health coverage for individual employees, but not their families. Ultimately, the ACA is working to reduce the out-of-pocket costs of healthcare for many Americans. And, with ACA online meetings, employees can understand the opportunities available to them in securing adequate coverage for themselves and their families.
Providing Employee Health Insurance
Even though the ACA is designed to promote access to health insurance, it can be difficult to navigate for employers. Depending on the employer's size, the number of full-time employees, and even the state in which the employer is located, there are many factors to consider. Small businesses, typically with fewer than 25 employees, can be eligible for the Small Business Health Care Tax Credit for providing insurance to employees. For employers with fewer than 50 employees, coverage is generally able to be purchased through the Small Business Health Options Program Marketplace.
However, for employers with between 75 and 6,000 employees, health insurance is more complex. Thus, turning to an experienced benefits administrator like Corban OneSource can help to alleviate the burden and ensure employees have the right amount of health insurance coverage.
Working with a Benefits Administrator
Employers with between 75 and 6,000 employees greatly benefit from outsourcing their benefits administration. Administering benefits to employees is often one of the leading expenses for companies. Fortunately, a benefits administrator allows companies to reduce their HR headcount, which can help them control costs while providing a better employee experience. This also frees up time for companies to focus on their core competencies, rather than the time-consuming tasks of managing benefits for all employees.
At the same, outsourcing benefits administration allows companies to benefit from the aggregate number of employees that the outsourcer services. This drives down the cost of health insurance since the outsourcer can negotiate better coverage with insurers. Additionally, third-party benefits administrators often possess a wealth of knowledge that can help employers make the right decisions for their business and their employees.
As evidenced by the ACA's history, laws are always being enacted that affect employer and coverage requirements. These changes can be difficult for an individual company to navigate, but an experienced outsourcer like Corban OneSource always maintains current knowledge so you're always compliant with any applicable regulations. This protects you and your employees alike. A third-party benefits administrator is also perfect for companies looking for flexibility. The service can scale with employee headcount, without employers needing to worry about HR layoffs if their workforce shrinks.
Ultimately, navigating health insurance coverage as the ACA continues to evolve can be challenging for many companies. Instead of worrying about it internally, hiring a benefits administrator can help make the process smooth and stress-free. For employees, this can improve retention and boost morale. With ACA online meetings, employees can discuss their coverage options with the benefits administrator so that they are selecting the right available benefits for their unique circumstances.
For employers looking to learn more about how a benefits administrator can help them navigate the Affordable Care Act, turning to a partner like Corban OneSource can alleviate the complexity while ensuring that employees are covered by the right health insurance. To get in touch, contact our experienced team today.