Right this second, I could pick up the phone and call someone on the other side of the world. Just a few years ago, this was not so easy, but technology has revolutionized the global marketplace and how businesses operate. With the global marketplace continually expanding, businesses are striving to do the same. The world is quickly becoming more and more diverse. Your company could do business with someone on the other side of the world or right down the street. Recruiting a diverse staff has become more important than ever. Entrepreneur writer Kim Abreu writes, "Recruiting and retaining a diverse, inclusive group of employees lets your company reflect the world around you and makes your team better able to develop fresh ideas that will meet the needs of the whole marketplace." Many research reports show that when a company has a more diverse and inclusive staff, its levels of innovation and competitiveness rise.  It all starts with a diversity equity and inclusion meeting agenda.  You have to start someplace.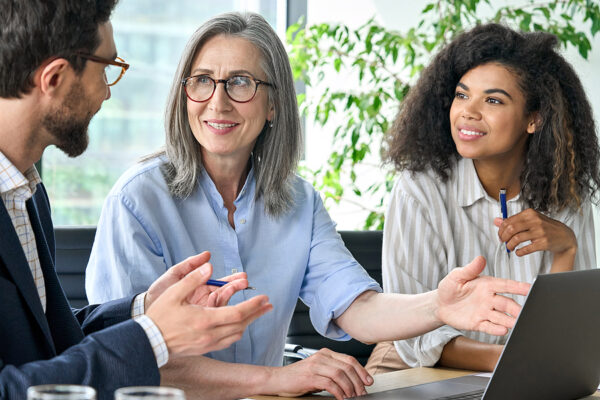 Other research reports have also shown
that a  along with innovation and competitiveness, there is also a rise in economic success. However, we are all well aware that recruiting an inclusive staff doesn't just happen overnight. Rather, it takes time, careful planning, a diversity equity and inclusion meeting agenda, and commitment to create the right staff for your business. You want to hire people that fit your business values and company culture, but also people who reflect what your community looks like.
Long-term commitment isn't easy, but you can be proactive about your hiring process. Society for Human Resources Management writer and Indeed's SVP of Human Resources Paul Wolfe suggests the following actions to stay committed: develop programs that source and support diverse candidates, partner with organizations that are experts in inclusion, and openly communicate with your employees on diversity and inclusion plans.
Wolfe states that an Indeed survey found that 57 percent of employees were not aware of any meaningful actions their company was taking regarding diversity and inclusion. Another 25 percent reported that their company wasn't taking any action at all. Make sure your employees know of all your business goals and objectives. Your employees will not only keep you accountable, but also will feel respected and heard by the environment created. By getting your employees involved, they will help attract new recruits.  With the current labor shortage diversity can now mean age diversity as well.
When your workplace reflects the community, your business will have access to more people's experiences, thoughts, and opinions. Driving creativity, innovation to generate economic success is likely all of our goals.  As employers, it is our job to make sure we are creating a diverse and inclusive environment.
Corban OneSource can help you put together a strong Diversity Program and give you the time to run it as we handle the HR blocking and tackling so you can focus on more important things.  We do the three basic HR tasks of Payroll, Benefits Administration and HR Services for companies with 75 to 6,000 employees.  Contact us now to find out how.