Are you a business owner looking to outsource some of your administrative and HR services? Are you tired of managing these tedious tasks in-house while also trying to run your business effectively? Then look no further than an Administrative Services Organization (ASO)!  As a specialized service provider that assists with streamlining HR and other noncore organizational functions, ASO Professional Services may be the answer to your outsourcing needs. In this blog post, we'll explore why working with an ASO may benefit many sized businesses. We'll cover what services they offer, how they work, and the advantages associated with partnering up with their professional team.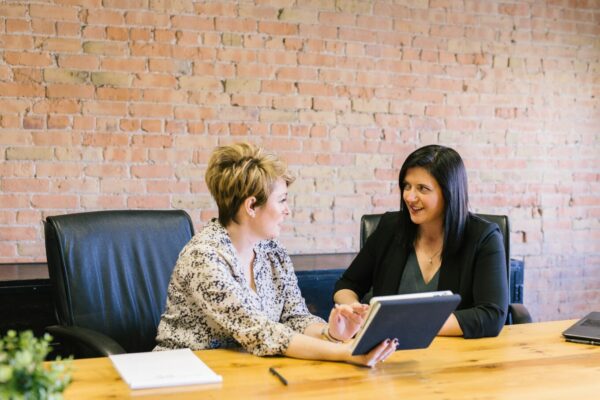 What is an ASO?
 An ASO is a specialized provider of administrative services to employers, allowing them to focus on their core business operations. An ASO provides a full range of services like payroll administration, employee benefits, risk management, and compliance regulations. This helps employers manage their employee benefits more efficiently and effectively, improving employee satisfaction with the level of benefits and support provided to them.
With the help of ASO professional services, employers can save time and control costs by streamlining the administrative processes related to benefits management. This is accomplished through proprietary technology, expert guidance, and experience in eligibility management, enrollment, compliance, and billing. Some of the benefits employers can expect to see when using an ASO include improved accuracy and timeliness of benefit payments, enhanced customer service for employees, and better utilization of data to make informed decisions. ASOs are different from other services like PEOs because they do not establish a co-employer relationship with your employees, giving you full control over your workforce.
The History of ASOs
ASO services began in the late 1960s and have since become commonplace in many organizations. The concept of an ASO has evolved over the years from a simple administrative support service to a comprehensive solution for benefits management. Today's ASOs offer a range of services for employers, such as claims processing, enrollment assistance, compliance worksheets, and more. With the rise of outsourcing and increases in technology, ASOs have become increasingly popular with employers looking to streamline their benefits management. Using an ASO can be a great way for employers to reduce administrative costs while still providing superior benefits to their employees. Here are 10 indicators that an employer may need ASO professional services:
The employer has between 75 and 6,000 employees: ASOs often specialize in serving mid-market companies by assisting with their administrative needs like employee benefits and payroll processing.
Employees have expressed issues with payroll and payment: Nearly 60% of employees believe they've been underpaid at some point, even before the pandemic, according to ADP. Organizations looking to reduce payroll errors can turn to an ASO to ensure accuracy and timely payments to employees.
The employer wants to maintain a high customer service level for their employees and improve retention: ASOs provide a high level of customer service to employees, and their experience can help employers navigate the complex landscape of benefits administration. With better benefits and higher levels of satisfaction, employers have an easier time retaining employees.
The employer wants to control HR costs: ASOs can help employers save time and control costs by streamlining their administrative processes. At the same time, the salary of an average HR manager is somewhere around $75,000, plus benefits, so outsourcing this function can reduce the amount spent on employees and salaries.
The employer needs to make informed decisions about benefits: ASOs can provide data and analysis such as employee profiles to help employers make better decisions. ASOs can also help employers transition from one benefits provider to another.
The employer wants to ensure compliance with federal and state regulations: Compliance and regulatory requirements can be complex to understand, especially as they continue to evolve. ASOs are familiar with the intricacies of US-specific regulations.
Choosing an ASO for your HR Needs
With a high retention rate and US-based employees, Corban OneSource can help employers with between 75 and 6,000 employees improve the accuracy and time of benefit payments and ensure compliance with federal and state regulations. With the help of ASO professional services provided by Corban OneSource, employers can take the hassle out of managing their employee benefit plans. So if you are looking to reduce administrative costs, improve customer service and retain employees, contact Corban OneSource today. We can ensure that your business is taking advantage of the best employee benefits available.