Do you remember walking into your first job? Unsure of where to go? What to do? If your first day on the job was anything like mine, you were probably given an employee handbook to read (online or paper), pages of forms and paperwork to fill out, and a benefits package the size of a ream of paper or taking up 3 terabytes of space on your cloud server. I remember my first day on the job; sitting at my desk trying to look busy, but not having a clue what I should actually be doing. Wanting to be productive but not even knowing how my new employer defined productivity.  I also remember leaving the office that first day wondering if I had made a mistake and how soon could I quit without it looking bad. Think about it…What was the worst first day you ever had? A recent survey rated employees first day on a new job as "disorganized, dull and confusing."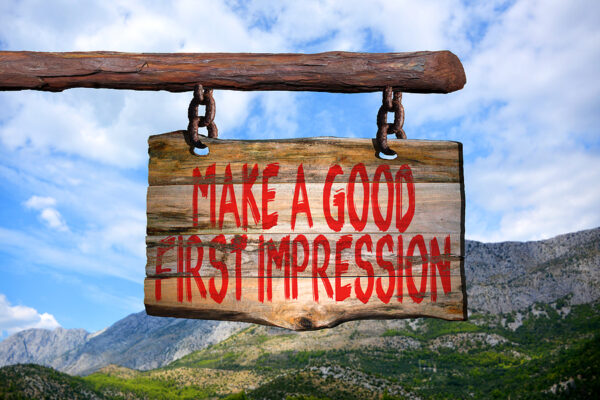 As business unit leaders and managers, we want new employees to leave excited about their new job.  Thinking about the many ways they can contribute. This excitement can set the tone for their entire career at a company.  Studies have shown that there is a strong correlation between an employee's experience on the first day of work and their overall engagement (Brilliant Links Employment Experience Survey).  Positive experiences correlate to higher engagement and, vice versa. Lets make sure employees have positive First impression quotes.
So, we must ask ourselves, how can management cultivate great First impression quotes? Here are a few simple, but important steps to take in order to ensure a memorable first day.
Communicate with new employees before they start. Make sure they know where to go and what to expect when they get there.
Have someone available to greet them when they arrive. Clear your schedule so you can personally welcome your new hire. An informal, in person welcome is a great confidence booster for any new employee, whether a seasoned veteran or newcomer grad.
Make introductions. As a manager, you can speed up the acclimation process for your new employees by spending a little more time on introductions and making connections from the start. While introducing your new hire, give a little background. Acknowledge their strengths which makes them feel valuable from day one and allows current employees an opening to get the new hire immediately involved.
Have the new employee meet people at all levels of the organization chart.  Look beyond your own department to make acquaintances. This can help your new employee develop loyalty to the company. A little face time with upper management can go a long way in helping a new hire understand the mission of the company and how they will fit in.
Assign a buddy. Give careful thought to this temporary assignment. Chemistry matters. Its great to have a co-worker lead the new employee and help to alleviate stress regarding questions, logistics and the routines of the workplace.  In addition, this is a double win strategy. By giving your current employee time on the job to serve as guide and informant, you show confidence in them as an employee and send a big signal that you value them. Your new hire wins as well by quickly learning protocol and practices that left to his own devices, might be quite confusing.
Remind your new employee of the skills they possess that captured your attention. Reinforce why you hired them and how their skills and experience can help them to deliver value to your company. Hearing specific things from their resume will boost their confidence in their new work environment.
Don't keep your new hire waiting for the tools that will make them successful. Plan ahead. If they need a computer, pass codes, cell phone or company credit card, for example, have all these essentials ready to go when they arrive. They will help your new employee to hit the ground running which ultimately leads to a more productive worker.
Lets face it, changing jobs or walking into a new environment is one of life's biggest stressors. Having employees leave that first day with good First impression quotes is crucial.  If you can help your new employee feel valued early on, you will accelerate the process of them becoming a strong contributor to your company. Think of it this way; recruiting doesn't stop after job acceptance but rather 30 days after your new team member has been in their position.  You know the rest of the story.  When you take full advantage of your one opportunity to do on-boarding well, guess what happens to your retention program?
Corban OneSource specializes in companies with 75-6,000 who need help in the core HR tasks of Payroll, Benefits Administration, and General Administration.  Find out more about how Corban can help you strategize HR solutions fast.