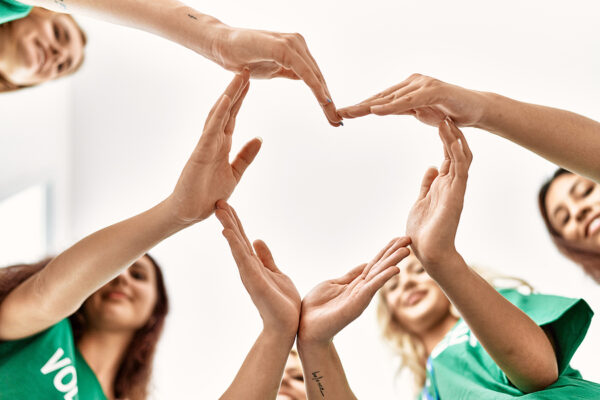 It's hard to think of a more noble endeavor than using your skills and resources to help those in need. Whether it's a large-scale international charity or a local organization, charities rely on the generosity of volunteers and donors to make a difference in the world. And with 45% of non-profit employees leaving their jobs by 2025, HR Support for Charities Outsourcing is an effective way to ensure your charity always stays on track. That's why it's so important for charities to have efficient and effective HR practices in place to better support your charity through human resources.
Benefiting from HR as a Charity
When it comes to human resources (HR), charities are often in a unique position. They may have a small staff, or they may have a large team with limited resources. In either case, they need HR support to help them manage their people and operations effectively. HR Outsourcing services offer charities a cost-effective way to get the support they need, with the help of professionals to manage the day-to-day HR tasks of your charity.
There are many benefits of HR support for charities, including:
Scalability: With HR outsourcing, you can quickly scale your charities' operations up and down at any time.
Free up time and resources: When you outsource HR support, it can help to free up time and resources so that your charity can focus on its mission.
Access to expertise and knowledge: When you outsource HR support, you can access expertise and knowledge that your charity may not have in-house.
Lower costs: One of the most significant benefits of outsourcing HR support is that it can help to lower costs. This is because you will not have to hire additional staff to manage the HR tasks of your charity.
Improved efficiency and effectiveness: When you outsource HR support, it can help to improve efficiency and effectiveness. This is because the professionals who provide HR support are experienced and know how to handle the day-to-day tasks of your charity effectively.
By outsourcing HR support for charities, organizations can enjoy many benefits that can help them to improve their operations and focus on their mission. If you are considering outsourcing HR support for your charity, choosing a partner like Corban OneSource with experience and a track record of success makes them an excellent choice for outsourcing your HR needs.
Outsourcing your Charities HR Needs
As a business grows, it often becomes necessary to bring on additional staff to keep up with the demands of the expanding company. When a company reaches a specific size, it may be difficult or too expensive to manage all HR functions in-house. At this point, it can be beneficial to outsource some or all of the HR functions to a third-party provider. Corban OneSource has experience working with companies of between 75 and 6,000 employees and we can tailor our HR outsourcing services to meet your organization's specific needs. Our HR experts can help with payroll administration, benefits administration, compliance, and more to provide needed HR support for charities.
Our employee care center can help free up time for current HR staff by taking away the burden of phone calls. We also offer an advanced technology platform to help make better business decisions. Our difference is the comprehensive and customized HR solutions we provide to meet your organization's unique needs. When you partner with Corban OneSource, you can rely on our team of HR professionals to help your charity organization save time and control costs while also increasing efficiency and compliance. Contact us today to learn more about how we can help support your charity's HR needs.