Today's world has become increasingly reliant on technology, and last mile delivery solutions have quickly become a competitive industry, a market expected to grow at a CAGR of over 15% between 2022 and 2027. Last-mile delivery solutions are to deliver items directly to a customer's door from a store or warehouse, using services such as DoorDash or Veho. Companies in this industry must deliver quickly and efficiently, with customer satisfaction being a top priority. Thus, businesses must have an efficient Human Resources Outsourcing (HRO) program to ensure the success of their last-mile delivery solutions.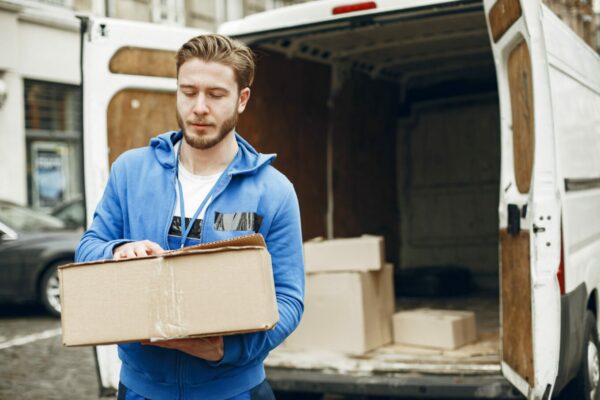 Key Features of Last-Mile Delivery
 The success of last mile delivery solutions relies on the features that are included in these services. There are 7 key features of last-mile delivery solutions: auto-dispatch, smart tracking, audit key metrics, optimized route planning, customer feedback, mobile and external integration, and data analytics. Since last-mile delivery companies require a vast number of delivery drivers to efficiently make deliveries, having an efficient and up-to-date HRO program can be a key element in achieving success.
For organizations these days, utilizing an HRO program is essential for success. By outsourcing HR duties to a third-party provider, your company can take advantage of up-to-date technology and best practices while decreasing costs and simplifying the process. An HRO also allows businesses more flexibility when it comes to payroll, recruiting, and other important aspects of managing employees. This can enhance the solutions last-mile delivery companies can provide by having a more efficient and organized process for managing employees, so they can focus on what they do best; getting shipments where they need to be on time.
Control Costs with HRO
When you outsource HR functions to an HRO provider, you control costs and save time in the long run. An HRO provider can help you reduce overhead costs by taking over tasks such as payroll, benefits management, and employee onboarding. This can free up your time so that you can focus on meeting company objectives while still ensuring that all employees are taken care of and paid accurately. Additionally, since the HRO provider is experienced in the latest HR tools and technology, they can more quickly implement changes and help your business stay ahead of the competition. With experience helping companies with 75 to 6,000 employees, Corban OneSource is experienced in providing customized solutions that help your business improve its last-mile delivery process by controlling HR costs and keeping compliant with legal requirements. An HRO will also handle all payroll taxes, employee onboarding, risk mitigation, and other essential services to keep last-mile delivery running smoothly.
Improved Customer Service with Last-Mile Delivery
Finally, outsourcing HR duties to an HRO can help improve customer service when it comes to last mile delivery solutions. Since the last-mile delivery provider no longer has to worry about tedious HR tasks, they can instead focus on ensuring customers are happy by tracking customer feedback, optimizing route planning and delivery times, auditing key metrics, and analyzing data so that customers receive their items in a timely manner. This means that businesses can provide better service to their customers while also ensuring that HR is covered and employees are expertly managed.
Corban OneSource: Serving Businesses of All Sizes
At Corban OneSource, we specialize in providing HR outsourcing solutions for businesses of all sizes. We serve organizations with anywhere from 75 to 6,000 employees and can provide flexible, cost-effective solutions that help them better manage last-mile delivery solutions while also reducing overhead costs. We have a team of experienced HR professionals who understand the ins and outs of last-mile delivery programs and are ready to help businesses maximize their efficiency and customer service. Contact us today and see how we take the stress out of HR.