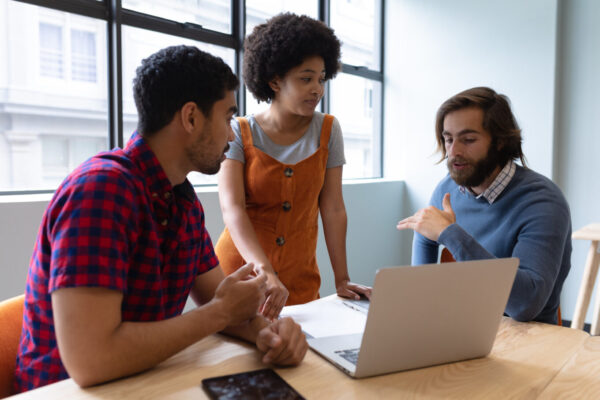 Looking for a cost effective way to interview a large candidate pool? I recently saw an article that polled some 700 employers and it found that 71% use "real-time video tactics" such as Skype,  Zoom Video Communications Interview. and other applications for interviewing candidates.  Obviously, they didn't use this method exclusively, but usually for the first round of eliminations.
In this day and time not all employers can afford to pay large sums for job candidate travel nor do they find it necessary. It's not like the past when the only interview options for  employers was either a phone call or a face to face requiring travel. Interestingly,  I have found that video interviews can encourage more candidates to apply for positions they might not normally consider, since they would not be required expensive, time consuming travel on their dime.
In addition to real time video tactics, we at Corban OneSource use dedicated line video phones where we can speak to a candidate (and our clients) as though we were in the same office with them. Another technology is called the asynchronous job interview system. This system is growing in popularity as technology costs come down and the traditional cost of interviewing continues to rise.
Asynchronous systems essentially are video job application forms:  You, the employer,  come up with your list of questions, and job candidates are video-recorded using their own computers while giving answers to your interview questions. There's a lot of upside  to this type of interview.  You or your managers can send text based questions or be videotaped posing the questions thus giving the job candidate more of a feel for you and your organization. In addition, candidates can answer the questions at their convenience. Some of these interviews can even be performed through a mobile application. This system is called "asynchronous" because questions aren't asked and answered at the same time.
This is obviously not a great solution for certain hires, but here are three situations where asynchronous interviewing adds value:
(1) If you find yourself spending at least 30 minutes on a phone interview with a candidate you knew was wrong for the position within 90 seconds, then one-way video interviews are for you.  If you immediately recognize a candidate isn't a perfect fit, you can simply move on. Just as important though, thanks to video, you can gain more insight because you see body language and important non-verbal cues.
(2) Are you hiring for a customer facing position? Do you need individuals with bubbly personalities and a lot of energy? If, for example, you were trying to fill retail, customer service, and other customer facing positions, you are most likely facing a long list of candidates with similar work experiences. Utilizing one-way video interviews, employers can quickly weed out candidates and narrow down their pool. One-way video interviews make it easy to evaluate personality and charisma earlier in the process, which helps you make smarter decisions on which candidates you pursue.
(3) Video interviews aren't just great for employers; they also have many advantages for your job seekers. For the passive job seeker, one-way video interviews enable a candidate to participate in an interview on their own time. No more sneaking away at lunch or awkward phone interviews from the car. With one-way video interviews, passive job seekers can interview at night, on the weekend, or anytime they're free.
Corban OneSource first started in 1997 as an RPO (Recruitment Process Outsourcing) company before offering full HR Outsourcing solution over a decade ago. Back in the nineties the technology was so expensive it was reserved for only the FORTUNE 500 as they were the only ones that had the budget to invest in the technology. We now live in an ultra-personalized era. From social media sites like Facebook and Twitter to video platforms like YouTube and Skype, it's never been easier (or more affordable) for people to connect. No matter where you are in the world, you're never more than a few keystrokes, a couple clicks, and a webcam away from speaking with someone face to face. Best of all, this technology isn't just for friends looking to chat anymore.
Depending on if and which ATS (Applicant Tracking System) you are using, you will have the ability to integrate this into your existing application to streamline the overall hiring process.  Whether you're recruiting from across the country/world or trying to cut down on the time you spend talking to the wrong candidates, there's a video interviewing solution for you including the now very popular Zoom video communications interview.
Corban OneSource is a Mid-Market Human Resources Outsourcer or HRO for companies of 75 to 6,000 employees. Are you looking to outsource the core HR functions of Payroll, Benefits Administration and HR Support? Find out more here.