Payroll services are a vital part of any company. These services allow businesses to easily manage payroll processes and provide their employees with accurate and timely payments. Two of the most popular payroll providers are Paylocity and ADP, which have unique benefits and features. Corban OneSource is a licensed user of both Paylocity and ADP, allowing customers to pick whichever software best suits their needs. This blog post will provide an in-depth analysis of Paylocity vs ADP in terms of their software and service capabilities, thus helping businesses decide which payroll service is the best fit for their organization.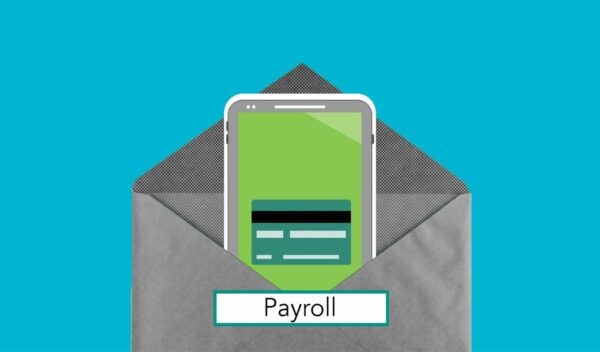 Overview of ADP
ADP is a leading provider of cloud-based human capital management (HCM) solutions, offering comprehensive services to help businesses manage their day-to-day HR processes. ADP's solutions are designed to unify HR, payroll, talent, time, tax, and benefits administration into one powerful and efficient system. Its solutions provide organizations with:
Time tracking and scheduling capabilities
Streamlined payroll and tax filing processes
Real-time insights into employee data and analytics
Automated compliance with government regulations
Comprehensive talent management tools to help hire and retain the best people for the job
ADP has been at the forefront of business solutions since its inception 70 years ago and has been recognized as one of FORTUNE Magazine's "World's Most Admired Companies®" for 16 consecutive years. By leveraging its powerful tools, cloud-based technology, and expertise in HR, ADP helps organizations transform their human resources processes into a strategic business advantage. With ADP's solutions, businesses can take control of their HR processes and drive better business outcomes.
Overview of Paylocity
Paylocity is an innovative HR and payroll software designed to simplify processes, break down barriers, and create meaningful experiences for employees. Paylocity's products include:
Talent
Payroll
Benefits
Human Resources
Employee Experience
Workforce Management
Data Insights, and Mobile
Whether it's simplifying HR processes, engaging employees through the platform, or gaining insights from data analytics, Paylocity offers resources that can provide companies with a comprehensive and tailored approach to payroll. With both cloud-based and on-premise options available, Paylocity can help companies of any size manage their payrolls efficiently and with ease.
Advantages of Each Platform
When it comes to comparing Paylocity vs ADP, both have their unique software advantages that should be considered before choosing the one that is right for you.
ADP Software
ADP software offers an all-in-one ecosystem, providing users with a full HR suite for HR, talent, time, benefits administration, payroll, recruitment, and learning management. ADP also provides online recruitment with ZipRecruiter job slots, native background screening services, insurance services such as workers' comp and business health, 401(k), and retirement services. ADP also provides timely data-driven insights, employee utilization dashboards, executive and manager insights delivered right to mobile phones, benchmarking dashboards, and intelligence informed by 30 million employees, and an industry-leading marketplace for third-party integrations with single sign-on, single data input, and single billing.
Paylocity Software
Paylocity software provides an HR suite that includes payroll administration, HR administration, and benefits administration services. In addition to its core capabilities, Paylocity also offers access to an open ecosystem of best-of-breed partners across 17 solution categories and 9 industries, flexible service models ranging from simple HR tools to full-service outsourcing, and professional services for project support.
Differences between the Two Platforms
The most significant difference between Paylocity vs ADP is the breadth of capabilities each platform offers. While both offer core HR suites, payroll, recruitment, and benefits administration services, ADP offers additional features that provide users with a comprehensive HR ecosystem. On the other hand, Paylocity focuses on providing its users with flexible service models and an open ecosystem of partners that span 20 product categories and 9 industries. ADP has a comprehensive integration platform offering users access to an industry-leading marketplace of third-party integrations. This allows users to connect their systems and services easily while providing single sign-on, data input, and billing. This makes ADP an ideal platform for companies looking for a comprehensive HR solution that is easy to integrate with other systems. Paylocity also offers integration capabilities, however, these are limited to its open ecosystem.
Comparing Paylocity vs ADP Services 
Both software solutions offer comprehensive payroll processing services, but there are key differences between the two. When considering which payroll provider to choose for your business, it is important to consider customer service availability and response time, support for non-routine events, cost containment through tax filing and deductions management, and security measures in place to protect employee data.
Regarding customer service availability and response time, ADP has the edge over Paylocity. ADP offers 24/7 customer service via phone and email, while Paylocity only provides support during regular business hours. Additionally, customers report that ADP's response time to inquiries is typically fast and effective. In terms of support for non-routine events such as layoffs/furloughs, emergency payroll processing, and overtime payments, both Paylocity and ADP offer experienced professionals who are familiar with the needs of their customers and can provide tailored solutions.
Paylocity offers several cost containment options such as filing taxes electronically and managing deductions and 401(k) contributions. Additionally, Paylocity offers a unique payroll feature called "pay cards". This feature allows employees to receive their paychecks on pre-loaded debit cards that offer cashback and discounts at participating retailers. ADP does not offer this feature but provides cost-containment services such as automated tax filing, deductions management, and 401(k) contributions.
When it comes to security measures, both providers take the necessary steps to protect employee data. Paylocity provides an advanced web-based platform with secure login credentials, encryption, and restricted access for authorized personnel. The provider also utilizes multi-factor authentication as an extra layer of protection for employee data. ADP takes similar measures to ensure that their customers' data is kept safe, including SSL encryption and two-factor authentication. In addition to payroll processing services, ADP also offers many unique features such as personalized coaching for team leaders, talent activation, and freelance contractor management. When considering a payroll software solution, you want to ensure all of your business needs are met and the provider can be counted on.
Corban OneSource's Advantage
Corban OneSource is a unique service provider that specializes in supporting businesses of all sizes, from 75 to 6,000 employees. The combination of software and human support gives businesses an edge when it comes to cost control. Our services streamline HR processes so everyone can work more efficiently while managing compliance and offering superior customer service.
Payroll Administration: We can reduce processing time and eliminate costly errors by keeping up with federal and state compliance regulations. Our US-based support team is available to help your employees with any issues. 
HR Outsourcing: Outsource the tedious parts of HR, like onboarding/offboarding, job descriptions, handbooks, and more. Compliance and security are paramount in HR, and our team of experts can guide compliance for HIPAA, ERISA, and ACA.
Better Benefits: Corban OneSource can help eliminate lost profits due to employee benefits. We manage open enrollment periods as well as reconcile carrier invoices to the penny for accurate tracking of your costs.
Corban OneSource is a licensed user of both ADP and Paylocity software, offering superior human services and the ability to use these technologies to increase payroll accuracy. Our team of experts provides support with the setup and integration of ADP and Paylocity software, as well as ongoing troubleshooting and technical assistance. We are committed to helping businesses make the most out of their payroll and accounting systems.  We understand how important controlling costs is to businesses, which is why we offer operations support that can be scaled up or down with any size business. Our combination of software and human service components makes Corban OneSource a reliable partner in managing payroll, outsourcing HR functions, and providing better benefits with either ADP or Paylocity.
With services that are scalable regardless of company size – from 75 to 6,000 employees – we provide a comprehensive suite of HR solutions including payroll administration, HR outsourcing, and better benefits management. Our streamlined processes help everyone work more efficiently while ensuring compliance with federal and state regulations with  ADP VS Paylocity. If your business needs assistance managing its payroll or other human resources functions., contact us today and let our team ensure all your business's administrative tasks are handled so you can focus on what matters most: running a successful enterprise.