The private equity market is massive – as of 2023, there are assets under management totaling more than $11.7 trillion. While many private equity deals take place on a primary market, there is a growing demand for private equity secondaries from institutional investors like hospitals, public pension plans, foundations, or endowments.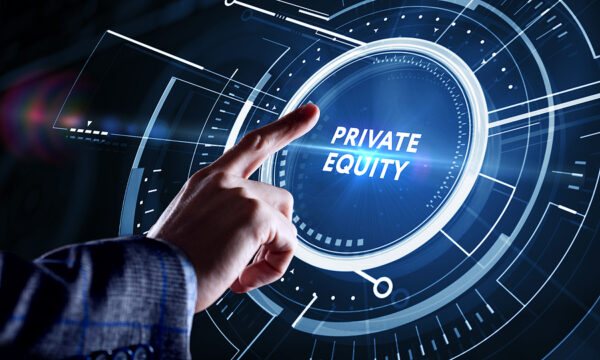 In contrast to a primary private equity fund, secondary funds purchase existing assets. In these transactions, the primary fund gains liquidity, while the secondary may gain an attractive asset to add to its portfolio. This market of private equity secondaries is growing–
worth $134 billion as of 2021
– yet is significantly smaller than the traditional PE market. However, as these secondary funds continue to grow more sophisticated, they require specialized knowledge from fund managers who understand this evolving landscape.
For institutional investors, this requires recruiting and retaining the necessary staff to ensure investments into private equity secondaries are financially sound decisions. This can be simplified by seeking an HR outsourcing partner to carry out the responsibilities of the organization's HR department. By selecting an HRO like Corban OneSource, companies can efficiently manage recruitment and onboarding, employee benefits administration, payroll processing, and HR consulting for secondary fund managers.
An HRO can help secondary funds by providing a single source for all of their HR needs. In turn, this controls costs and frees up time and other resources that can be better used elsewhere in your organization. When a secondary fund leverages HRO services, they are better equipped to improve retention, boost employee morale, and reduce turnover.
When you choose an HRO like Corban OneSource, that serves companies with between 75 and 6,000 employees, you can also leverage benefits administration. This can help you offer robust benefits packages to employees, which help your organization stand out as an employer. The HRO is often able to leverage the aggregate number of employees served by its clients to negotiate better rates with vendors like insurance carriers. This is a useful tactic for catching the attention of skilled, qualified fund managers that can lead investments into private equity secondaries.
In the financial space, it is also essential for companies to adhere to all relevant laws. An HRO like Corban OneSource diligently ensures compliance with applicable payroll and employment laws so that your organization is always within compliance. This helps to mitigate unnecessary risk and protect the organization, especially in an industry where investment performance is not guaranteed.
Ultimately, institutional investors can benefit greatly from seeking a reliable HR outsourcing partner to handle redundant and time-consuming HR tasks. This frees valuable staff to work on more important initiatives while ensuring that payroll, benefits, and other aspects of HR are adequately taken care of.
For companies dealing with private equity secondaries, a partner like Corban OneSource can help ensure HR needs are addressed and expectations are exceeded. We have experience working with companies that have between 75 and 6,000 employees, such as Berkshire Hathway HomeServices, Kinderhook Partners, and the Beekman Group. Contact us today to learn more about how Corban OneSource can leverage our proven processes to handle the administrative complexities of companies within the private equity space.