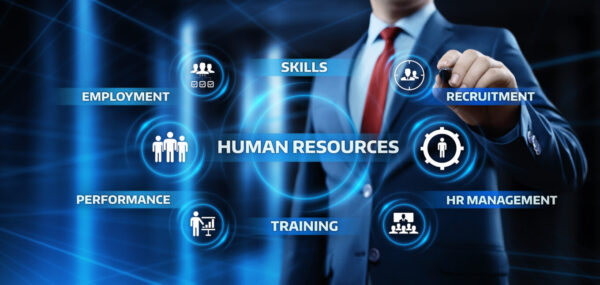 When it comes to managing your company's human resources, there are many things to take into account. HR can be time-consuming, complicated, and costly, from onboarding new employees to creating and enforcing policies. That's why many businesses outsource their HR functions to a third-party specialist, with
70% of companies
saying outsourcing is cost reduction. With several reasons to outsource HR, more and more businesses have been turning to outsourcing for their HR department. Keep reading to learn more about HR outsourcing and how it can benefit your organization.
What is HR outsourcing?
 Outsourcing human resources can be one of the best decisions a company makes. When a company outsources its HR, it is hiring an external company to take on some or all of the responsibilities of HR. This can include recruiting new employees, managing payroll, and providing employee benefits. By hiring an HR outsourcing company to assist your business, you can free up your employees to focus on the work they do best, which will, in turn, improve the quality and efficiency of your business.
Reasons to outsource HR are many, allowing organizations to tap into specialized knowledge that your in-house HR team may not have. For example, a company specializing in recruiting and placing employees with technical skills might be better suited to find the right employees for your business than an internal recruiter who has less experience or expertise in recruiting. In addition to gaining access to specialized knowledge, outsourcing allows you to dramatically reduce your HR costs. By eliminating the need for an HR department, you no longer have to worry about recruitment and hiring, payroll, benefits administration and management, training, performance reviews, or other tasks that traditionally fall under the purview of an in-house HR team.
Benefitting from Outsourcing
 When it comes to HR, businesses have a few options: they can handle everything in-house, outsource specific functions, or outsource their entire HR department. In fact, 24% of small businesses said outsourcing increased efficacy. Larger businesses usually have entire HR departments but can still benefit from outsourcing specific functions. There are many reasons to outsource HR, regardless of business size, but here are just a few of the most important ones:
You'll Save Time and Money: Outsourcing certain HR functions can save you time and money. By turning over specific tasks like payroll, employee benefits, and record management to a specialist company, you don't have to spend time learning how to do these things yourself or dealing with the hassle of managing them in-house.
You'll Get Expertise You Can't Afford In-House: When you outsource HR, you get access to a team of experts for a fraction of the cost of hiring even one in-house HR professional. These experts can help you with compliance, recruiting, training, and employee relations.
You Can Focus on Your Business: One of the biggest reasons to outsource HR is so you can focus on running your business. When you don't have to worry about the day-to-day HR tasks, you can put all your energy into growing your company.
If you're thinking about outsourcing HR, or if you're just looking for more information about the process, contact Corban OneSource today. With experience handling HR outsourcing for companies with 75 to 6,000 employees, we can help you find the right solution for your business.
Choosing your HR Provider
 When a company decides to outsource its HR services, they entrust a stranger with some of its most important and confidential information. This makes it essential to do your research before choosing a provider and to be sure that they will handle your data securely and how it will be handled. The HR outsourcing process can be broken down into three main steps:
Identifying your HR needs: The first step is to closely look at your current HR processes and procedures and identify which ones could be handled more efficiently by an outside provider. This will help you determine the scope of services you need and make sure you are getting the most value for your money.
Researching and selecting an HR outsourcing service provider: Once you have identified your needs, the next step is to research different vendors to find one that meets your specific requirements. This may involve checking out their track record, looking at reviews from other clients, or comparing pricing plans.
Transitioning to the new system: The final step is to transition your HR processes to the new provider. This can be a daunting task, but it is essential to make sure that everything is done correctly to avoid any service disruptions.
When done correctly, outsourcing your HR services can be a great way to improve efficiency and save money; just be sure to do your homework first and choose a reputable provider. Businesses want to look for a provider with a lot of experience. The more experience a provider has, the better they'll be able to understand and anticipate the needs of your business. Additionally, it's crucial to find a provider that is a good fit for your company's culture. You want to make sure that the provider you choose will be able to work well with your team. You'll want to ask lots of questions and get clarification on things like pricing, services offered, and the process for getting started. By taking the time to find the right provider, you can be confident that your company's human resources will be in good hands.
With many reasons reasons to outsource HR only one offers everything you need, Corban OneSource. We are a trusted partner with over 15 years of experience helping companies of all sizes streamline and optimize their HR processes. With a specialty in helping companies with 75 to 6,000 employees, we can help your business thrive. Our comprehensive services cover everything from onboarding and benefits administration to payroll and HR compliance. Our team of experts will work with you to create a customized HR outsourcing solution that meets the unique needs of your business. We will take care of all the details, so you can focus on running your business.
Even if you have a human resources department, there are many reasons to consider outsourcing specific HR functions. Contact us today to find out how we can help you take care of your most important asset – your people! Corban OneSource can provide the expertise and support you need to ensure your employees are happy and productive. We understand that every business is different, so we offer a range of services designed to meet your specific needs.