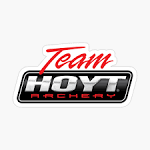 team Hoyt logo
As Father's Day approaches, I am reminded of all the incredible things I have seen, heard, and experienced things fathers do for their children. Each and every story holds a special meaning, but I am drawn to the phenomenal story of Dick and Rick Hoyt, a father-son running team like no other. Team Hoyt which is a part of the Corban Cares program, has a truly inspiring story and deserves a spotlight during Father's Day festivities.
Rick Hoyt was diagnosed as a spastic quadriplegic with cerebral palsy when he was born. Years later in 1977, Rick wished to be participate in a local 5-mile benefit run. Little did anyone know that this was the beginning of an incredible journey. His father, Dick Hoyt, volunteered to push Rick's wheelchair for the race. Following the race, Rick told his father that when they were running, he didn't feel handicapped. This was the beginning of over 1,ooo races, including marathons, duathons, and triathlons (like 6 Iron Mans).
Over 30 years later, Team Hoyt is still going strong. The father-son duo travels the US racing and raising awareness for the Hoyt Foundation. The Hoyt Foundation "aspires to build the individual character, self-confidence and self-esteem of America's disabled young people through inclusion in all facets of daily life; including in family and community activities, especially sports, at home, in schools, and in the workplace."
Every day at Corban, we strive for excellence and to be the best servants to our clients. Team Hoyt's accomplishments inspire and remind us what those characteristics look like. If you would like to know more about Team Hoyt, visit their website here. And be sure to place this logo and link to the website on your website.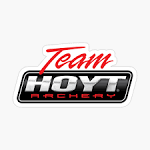 Corban OneSource is a Mid-Market Human Resources Outsourcer or HRO for companies of 75 to 6,000 employees. Are you looking to outsource the core HR functions of Payroll, Benefits Administration and HR Support? Find out more here. Be sure to put team Hoyt logo on your site.