Every organization must have a payroll system that efficiently and effectively manages their employee's payments and benefits. This is why it is important to compare different systems – so they can make an informed decision on which one best suits their needs. In this blog, we will compare UKG vs ADP payroll services, two of the leading payroll software in the market.  We will discuss their features, services, user satisfaction ratings, and pros and cons.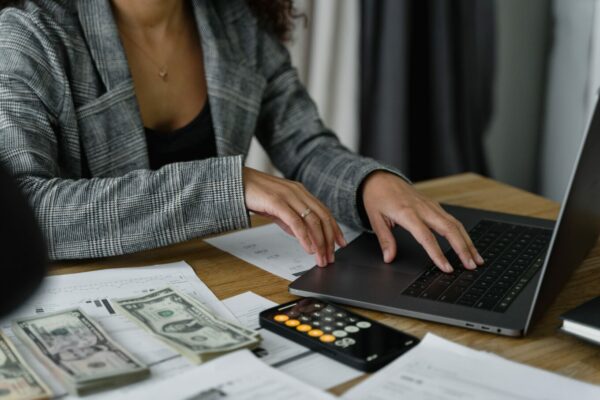 Features and Services
ADP is a comprehensive payroll solution that automates data flow between payroll and time systems. It allows you to generate reports with the help of various financial drivers, and it also allows you to access pay, benefits, and time details from a mobile app. UKG Pro is a global payroll solution that features an intuitive user interface as well as a host of analytics for better decision-making. With UKG Pro, you can also manage employee information securely with the use of a self-service portal.
User Satisfaction Ratings
Employees have different preferences when it comes to payroll services, so it is important to compare user satisfaction ratings as well. In G2's comparison between ADP and UKG, ADP received a 7.6 in ease of setup review compared to UKG's 7.3. In benefits execution, ADP received an 8.5 while UKF  scored an 8.0. For third-party integrations, ADP got an 8.7 and UKG got an 8.1. When looking at UKG vs. ADP, it is apparent that there is not much of a difference between user satisfaction ratings, but UKG is slightly behind ADP.
Pros and Cons
One of the main pros of ADP is its ease of use – it is user-friendly, cloud-hosted, and supported. On the other hand, one of its cons is its reporting capabilities, which are limited and make it difficult to do proper analysis in Excel. UKG, on the other hand, has powerful analytics and reporting capabilities with customizable dashboards. However, one of its cons is its security, as the software experienced a hack where payroll and scheduling were affected for thousands of users. This was handled poorly and obviously created a lot of problems for companies that use this service.
Corban OneSource: Superior Human Touch Service
Corban OneSource is a licensed user of ADP software and provides superior customer service to its users. Corban OneSource has experience working with companies ranging from 75 to 6000 employees, providing them with tailored services that are both efficient and cost-effective. With our knowledge and expertise in the field, we can provide an optimal solution for businesses of all sizes. Corban OneSource is the perfect complement to ADP software, offering customer service and support that meets the needs of our diverse clients. This is why we are the preferred choice for many businesses who have chosen ADP's software over UKG's. When comparing UKG vs. ADP, consider the key benefits of Corban OneSource and how we can help you manage your payroll needs with personalized service designed to control costs.
Making the Right Choice: UKG vs ADP
When it comes to making the right choice between UKG vs ADP payroll services, there is no easy answer. Each company has its own pros and cons, and depending on your specific needs, you will have to choose which one works best for you. However, with the customer service provided by Corban OneSource for businesses that use ADP, Corban OneSource can make a difference when it comes to successful implementation and ongoing customer satisfaction. Having experience helping companies with 75 to 6,000 employees, Corban OneSource is the scalable, HR outsourcing partner you need to meet all of your HR needs. If you are looking for a payroll service provider that offers top-notch customer support, explore how Corban OneSources HR solutions can help you make an informed decision.