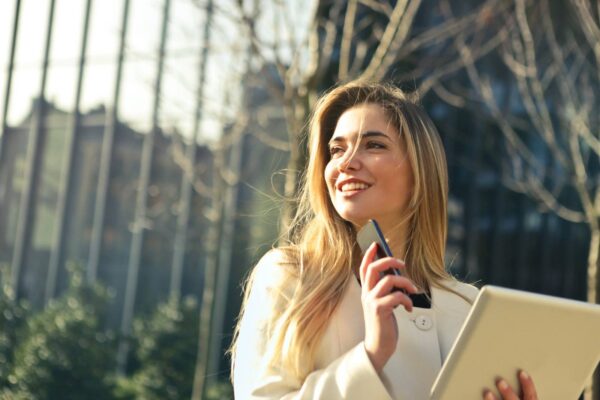 Commercial real estate comes with a host of unique challenges with handling basic HR tasks such as employee benefits, payroll, and managing internal resources. Human resources and commercial real estate overlap more than most people initially consider. That is why HR Outsourcing for Commercial Real Estate is becoming increasingly popular.
Working within real estate, you likely see the ongoing obstacle of running a medium to large business with a wide variety of different types of employees that have a diverse set of needs. HR outsourcing for commercial real estate can make some of these challenges easier to manage, and other obstacles disappear entirely.
As potential commercial property buyers rely on your professionals in different ways, ensure that your teams have access to everything they need to succeed. Build a safety net for particular legal concerns, and manage benefits with ease. There are numerous ways you can rely on a service provider that focuses exclusively on Human Resources demands.
Accommodate Changes in Office Spaces Properties
Recent changes have impacted how businesses value and use their office spaces and commercial properties. Owners of these properties are still looking to rent or lease out space, and many are still buying and selling. Of course, there is a bleak outlook regarding constant changes in the economy and the industry.
The National Association of Realtors reported that 54% of respondents reported an increase in missed, late, or partial payments for industrial, retail, and office spaces. However, that same survey showed a 59% increase in short-term office leases.
Changing Rent and Lease Expectations
The commercial real estate industry has experienced an extraordinarily challenging year. Those challenges may have pushed your Human Resources team to work even harder to help your teams and realtors. Many companies rushed to declare large portions of their HR team as "non-essential."
HR duties are not non-essential, but you can outsource core HR functions. Handling employee benefits, process payroll, cultivate formal documentation and offer human-support. Corban OneSource provides these services and more to assist commercial real estate companies who handle significant transactions so they can take care of their staff and their sales.
Managing Co-Working or Multiple Partners
With so many professionals working from home, it's no wonder that co-working or shared office spaces are gaining some traction. Many professionals have shared that they would prefer to have the option of working outside of the home. They don't necessarily want to return to the office, but they want more options available. The solution is a collection of private offices or shared workspaces.
For commercial real estate, that means evaluating sales, leases, and rental agreements through a new lens. These spaces have a low entry barrier and are generally low-margin and low-volume. The uncertainty of the future favors this type of shared working space as many companies voice that they don't intend to bring 100% of their workforces back into office buildings. People must now decide if paying a few hundred dollars per month is worthwhile to give them a stable work environment outside of the home. This development is pushing many to begin investing in commercial real estate.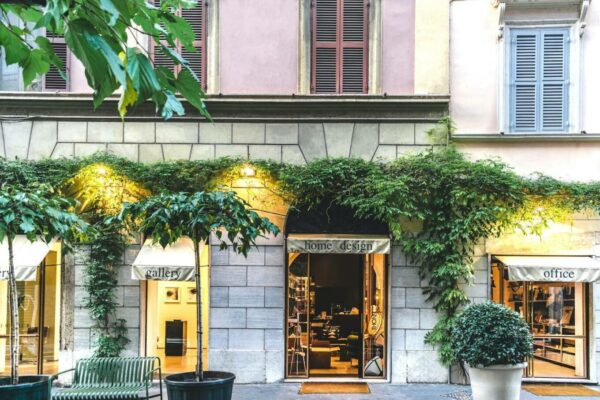 Facing the Challenges of Multi-Use Buildings
Mixed-use development or multi-use buildings have starred as a rising trend over the last few years. Recent events perpetuated that trend giving it a new spur of energy. These buildings come with a substantial amount of opportunity, but legal risk as well. In many urban and suburban areas, you'll find storefronts at the ground level, office space through a few floors, and apartments or multi-family housing on the upper floors.
A common challenge for mixed-use building owners or managers revolves around, ensuring the property receives proper maintenance and care. This issue is a people-problem. People work in that building, live in that building, and people manage the property.
 They bring in other people to make repairs and conduct inspections or connect the tenants to utilities and other resources. You simply can't leave it to chance that anyone would allow your business's "people" element to fall by the wayside.
These multi-use buildings often require a high-level understanding of:
FHAC
Rental agreement creation for both residential and commercial spaces
Understanding of Federal and State employment laws
Drafting a variety of formal documents such as operations manuals, agreements, and Resident Manager manuals.
Multi-use buildings are now spanning outside of the urban areas. For commercial real estate, this development presents challenges but a fair amount of opportunity as well. Accessing a broader use of buildings and having built-in flexibility are two highly-desired benefits.
HR Real Estate Can Guide Commercial Enterprises Through Common Concerns
Human resource professionals can offer unmatched problem solving, especially where people or legal matters are relevant. Even with remote work, businesses are still renting and buying commercial office spaces. Entrepreneurs are taking advantage of low retail market prices, and many big companies are still expanding their industrial spaces.
Your team will undoubtedly come across a myriad of changes in the times ahead. That could include accommodating coworking spaces or handling a multi-use building. Your staff may work with many partners and cover retail, office space, and residential aspects in a single building.
Coordinating the use or purchase of these types of spaces is complex. Monitoring and assisting the numerous people involved in the rental transactions or supporting safety in a hybrid workspace are top priorities for many new commercial property owners. HR leaders are now the authorities for implementing wellness initiatives, safety, and updates on changing regulations.
Companies that exclusively buy and sell commercial real estate may need to ensure they're protecting their agents, staff, and clients. HR outsourcing for commercial real estate can offer a complete solution to support your team to handle your client strategy and consulting advisory, and transaction services. You can outsource vital HR support services, including:
Identifying industry-specific challenges concerning processes and technology
Provide the most up-to-date legal aspects of the workplace changes.
Grow and develop by reducing costs for unused benefits and more.
Increase efficiency by reducing organizational or procedural bottlenecks
Promote HR initiatives to build a thriving company culture even in uncertain times.
Deliver Unmatched Recruitment and Employee Experiences
Companies that buy and sell commercial real estate require a well-thought-out infrastructure. Administrative staff, support staff, and consultants must often go beyond standard expectations. They are not only working within the company and supporting each other but with the agents as well.
Recruitment efforts that don't produce long-term productive and engaged employees can lead to substantial losses. You can establish clear recruitment priorities and expectations for the recruitment process. Through outsourcing efforts, you can hand off the massive understanding of hiring and onboarding.
Through outsourcing with Corban OneSource, you can outsource one of the most arduous HR tasks. Use trained hiring professionals to review applications and weed out those who don't meet requirements while highlighting those with exceptional skill sets and work histories.
Attract Top Talent and Improve Employee Onboarding
You can identify the benefits that your staff want and use to help attract top talent and ensure they have an engaging onboarding experience. Onboarding demands a customized solution for every company. There is not a one-size-fits-all solution. Access customized technology, onboarding plans, and have someone else handle the tedious paperwork associated with onboarding.
The onboarding process is often something that people begrudgingly go through, but it can be a positive experience that sets your company apart from others. Work with outsourcing services to develop a plan and services that cater to your company's needs. Set clear communication expectations, help new team members connect with staff, and more.
Create Engaging Employee Experiences
Your realtors and administrative staff may work in various local offices spread throughout a select region or across the nation. Regardless of your size, you still have the opportunity to engage your staff and promote company-wide success.
A critical communication point for understanding employee experiences is through exit management. Rely on staff members who are leaving the organization to help uncover internal troubles and what factors contribute to reduced employee retention.  When enterprises turn to HR outsourcing for commercial real estate, they have the unique opportunity to focus on the employee experience without worrying about all other aspects of operations.
From HR vetting, a customized onboarding process, unique benefits plans, support, and exit management, Corban OneSource can help you attract commercial real estate stars and keep them.
Outsource various human resources elements regarding the employee experience, including recruitment, benefits, compensation, and exit management. As you outsource these HR functions, you free up in-house managers to focus on development and performance.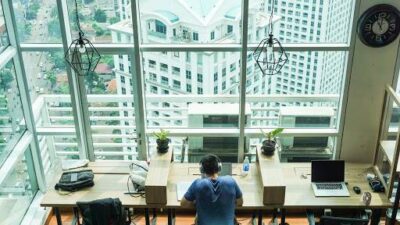 Develop Future Friendly Real Estate by Improving Company Value
Physical spaces have always served every industry, and commercial real estate delivers those workplaces. With the changing work environment and economy, it is more important than ever to keep up with how various industries adapted. You will need to rely on your staff and your internal resources to ensure that you can best serve your clients.
Take Care of Your Staff
Don't just manage your staff. Take care of them. Provide benefits that will make a difference in their lives and ensure that they can easily access those benefits or have their questions answered quickly.
79% of Millennial and Gen Z workers reported increasing recognition rewards would result in higher employer loyalty. Additionally, the second most common reason that Millennials left employers was access to better benefits.
 Staff members have higher expectations of their employers, and employers should improve their offerings. Healthcare is only one element of desired benefits, and at that, many employees don't understand their benefits or how to access them. Instead of flooding an in-house HR office with requests for additional materials and feedback, resource that to a separate office specializing in answering these questions. Ensure that your staff can use their benefits and have a benefits plan that serves them well.
Promote Engagement to Boost Company Value
Many real estate companies, both commercial and residential, focus on independent goals and company goals with a bit of separation. Everyone from agents and brokers to your support staff contributes to company goals and overall success. Encourage those individuals to build up the company by cultivating value within the organization. Ensure that all of your staff members have a single source for all of their payroll, HR, and benefits questions.
Handle Legal Matters with Confidence
Commercial real estate businesses often operate with legal matters arising on all sides. Internal and external legal issues are common, but you can decrease your demand for counsel. Through outsourcing, you can access as needed legal counsel for HR specific matters such as:
Outsourcing can proactively mitigate risk by avoiding costly mistakes with the payroll process and payment management. When you don't have to worry about these internal matters, your in-house legal team can focus on adequately drafting contracts, protecting agents, and handling the sales of apartments and commercial buildings.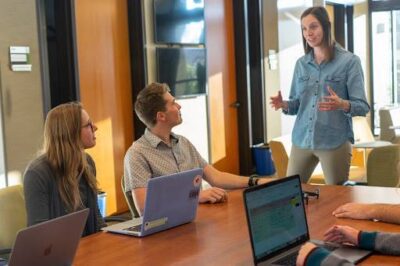 Cultivate Consistency with Agents and Procedures
Employee handbooks can cultivate consistency across the entire organization. This task is something you can outsource to an HR outsourcing service for commercial real estate. Companies often overlook the benefits of consistent documentation regarding performance, employee behavior, and standard procedures.
Formal documentation can teach agents about procedures and keep them accountable through reliable documents. They can also support staff members and management by allowing for reasonable correction to those who do not follow guidelines.
Documentation can reduce liability on the employer's part and the massive risk of independent contractors. As realtors receive an automatic independent contractor status, they present a variety of threats to their employers.
You can use documentation to build in protection by outlining which types of employees have access to benefits and more.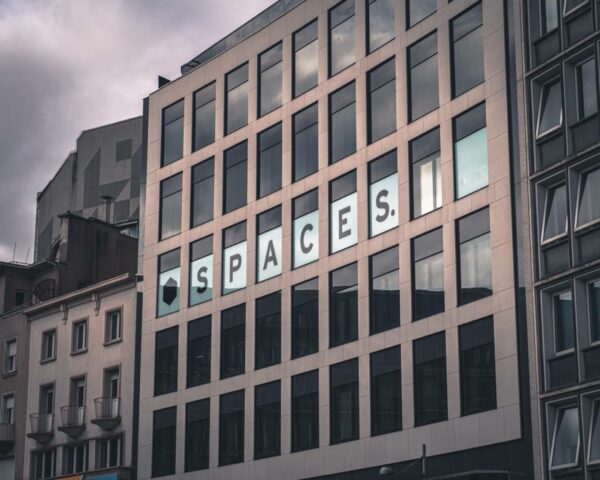 HR Real Estate Outsourcing for Commercial Firms
With HR outsourcing for commercial real estate, you can take intentional action to cultivate success and future-proof aspects of your business. When working with the right outsourcing solution, you can reduce expenses for HR and general overhead.
These services help companies, including commercial real estate enterprises, cut non-essential costs, improve employee benefits, engagement, and end-to-end payroll management. Cut costs without cutting quality service to your clients or what you provide to your staff. Through pooled resources, outsourcing options may provide the opportunity of a variable cost model—affordable solutions for growing companies.
As your commercial real estate company continues to develop, you can even outsource elements such as attracting top talent and adapting your HR support needs based on changes in your business. Improve your bottom line through meaningful and human-driven human resources.
HR outsourcing gives you and your staff access to valuable HR support while helping you control costs, guarantee confidentiality, and even cultivate better employee experiences. Learn more about how Corban OneSource can help you in HR outsourcing for commercial real estate today and create a plan that fits your company's needs.