When I first became an insurance agent, I was excited. I was finally able to do something I was interested in and simultaneously help people. But over time, things started to change. The hours were getting longer, the pay wasn't as great as I expected, and I didn't feel like I was doing anything meaningful. So about a year ago, I started thinking about quitting. I had enough of the long hours, the low pay, and the feeling that I wasn't really helping anyone, and currently, I'm writing this and thinking about why I quit being an insurance agent … NOT! Instead, I found a new way to compete in the insurance industry in 2022 and beyond.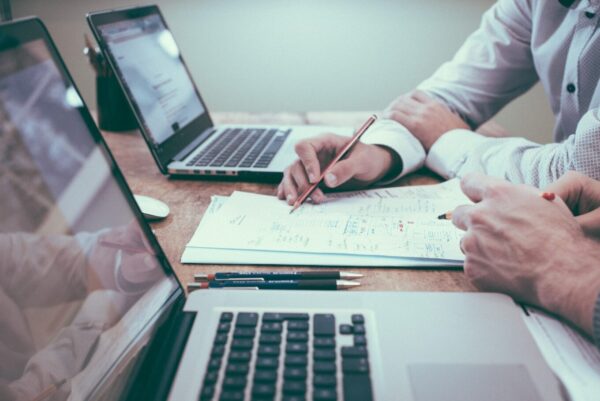 There were a few things that started to bother me. First of all, the hours were long. As a successful insurance agent, I worked 12-hour days, sometimes more, and it was starting to take a toll on my health. I was making just enough to get by, but I wasn't able to save up any funds or take any vacations I wanted while struggling to have the time to earn more. And finally, I was starting to feel like I was just a salesperson. I didn't feel like I was helping people. I was selling them products that they may or may not need, which is not why I became an insurance agent in the first place; I wanted to help people improve their lives through their policies. Eventually, my contemplation had me considering quitting and I had every reason prepared to justify why I quit being an insurance agent.
I thought about it for a long time and almost turned in my resignation, but something stopped me. I realized that if I left, I would be giving up. So instead of quitting, I decided to find a way to help my clients differently.
I began doing some research, and I found out about HR outsourcing. In fact, 87% of US companies outsource at least one major HR function. I learned that there are companies out there, like Corban OneSource, that help businesses with their HR and benefits needs. They're an all-in-one solution and have experience in handling HR outsourcing for companies with 75 to 6,000 employees. I realized that if I could partner with Corban OneSource and offer clients additional services like benefits administration, I could accomplish more than alone. Instead of thinking about "why I quit being an insurance agent," I kept at it and thought about the benefits that HR outsourcing could provide to me as an insurance agent, such as:
Better control costs by outsourcing the HR functions to Corban OneSource. I learned that companies that outsource payroll management save 18% more than doing it in-house.
Saving time by not having to do all the work myself of handling human resources.
Making more because of extra time to devote to my business instead of handling mundane HR tasks.
Professionals that know the ins and outs of HR will handle everything, so I don't need to worry about it.
From my experience, you shouldn't think, "why I quit being an insurance agent." Instead, consider: "how can I be a better agent now?" It just might change your mind. In the end, I decided to stay as an insurance agent. I realized that by partnering with Corban OneSource, I could still make a good living and help my clients reduce costs with benefits administration. Corban OneSource helped me win more AORs and BORs while keeping these clients longer because of their HR expertise. To become a better agent, I encourage you to learn more about HR outsourcing and how it can help your business. Learn more about Corban OneSource's HR services here and how they can help you succeed as an insurance agent.
Find out in the video below how you can pull a client out of a PEO and earn more commissions.