Manufacturing embodies the idea of rapid evolution. With advances in technology, HR challenges in manufacturing industry find they must evolve. Part of those evolutions involves organizations and their workforce to keep pace with a third-party HR Outsourcing for Manufacturing that puts the HR function first. This ensures rapid manufacturing growth fuels a scaled business.
To steer organizations toward a future of seamless HR administration and its benefits, C-suite executives and HR leaders turn to companies like Corban OneSource. As you face workforce shortages, recruitment challenges, retention problems, and low employee engagement, full-service HR solutions for manufacturers provide relief for these HR challenges in manufacturing industry.
In a world of global competition, HR in manufacturing combats a tight labor market with exceptional talent being snagged by international firms. With the benefits of HR outsourcing for manufacturing, you can start to attract younger talent, streamline recruitment, empower employees, improve culture, and craft competitive benefits packages. Where there were once skill and technology gaps, HR becomes renovated by improved function and productivity.
Let's explore the benefits of HR outsourcing in manufacturing that combat some of its most common challenges. Learn at least 11 of the most compelling reasons to choose HR outsourcing for manufacturing.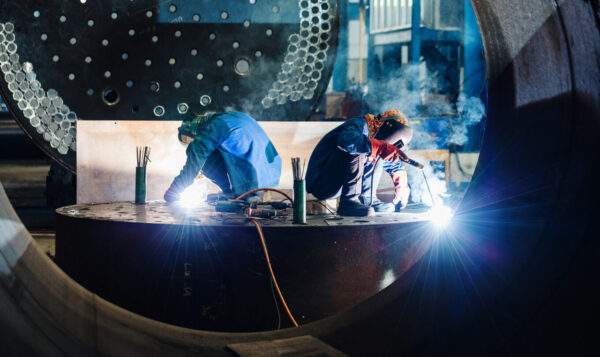 11 Benefits of HR Outsourcing in Manufacturing
From dedicated support to benefit administration, HR outsourcing for manufacturing allows you to focus on what you do best. Your efforts should center on building the manufacturing business by letting a third-party handle the HR function throughout your company. With solutions for every corner of payroll, benefits, human resources, and support, Corban OneSource offers all these benefits with the assurance of a respected leader in HR outsourcing.
In all, you'll see that the benefits of outsourcing HR in manufacturing creates a faster and more efficient company that runs on fewer resources. Through dedicated support, services, help, and technology, you can revolutionize your HR department to ensure consistency and efficiency. See these benefits when you choose an HR outsourcing partner.
Dedicated Support
Some companies in manufacturing struggle with a lack of support by relying on small, overworked, internal HR teams. The employees of your business feel this area of weakness, and they lower the morale and development of the workforce. In addition, you may not find your department speedy enough to offer solutions to some of the most common struggles within HR departments.
Managed and outsourced HR changes this dynamic. Find all the support you need from an expert in HR anytime you need it. You can serve your business with HR professionals who understand your company. They can become a quick and essential extension that gives your company and employees the support they need.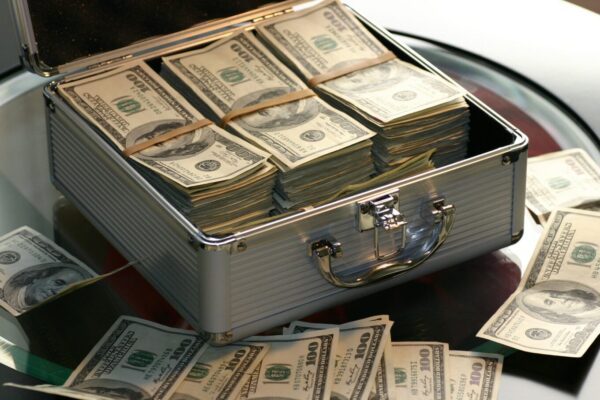 Secure Payroll Service
Payroll services often overwhelm companies that are growing and adjusting to changes in the workforce and legislation. The requirements of payroll including contributions, deductions, and commissions fluctuate wildly from year to year, requiring persistent expertise to navigate their complexities. For this reason, manufacturers choose to outsource the entire payroll function to reap benefits.
Payroll outsourcing benefits businesses of all sizes. When a business needs assistance with reconciling and processing, a third-party can help with calculations, payments, checks, taxes, contributions, direct deposit, commissions, and more. Never worry about the ability of your company to keep up with the complex strictures of payroll for a growing company.
Smooth Benefit Administration
When you secure benefits and packages for employees in manufacturing, you always seek the best price for value. You must catch brokers and carriers to get the perks your employees want and that will attract top talent to your firm. This can challenge HR professionals and C-suite leaders because of the incredible variation in market offerings, and the process of providing the benefits themselves leads to lost time on easily outsourced tasks.
Benefits administration outsourcing requires expertise that can follow carriers, brokers, and employees to ensure your company pays reasonably for competitive benefits. Ensure that your company isn't paying too much by letting your HR team focus on strategies and culture rather than tedious benefit administration. Your partner in outsourcing can manage the details of all your employees' benefits for maximum simplicity and ease.
Human Resource Functions
HR challenges in manufacturing industry have hurt some and benefited others. For those scaling, there is a real need to ensure the quality and consistency of the HR function. Organizations need support with establishing processes, policies, and procedures that lead to employee and organizational success.
If your manufacturing company is growing at a quick rate or adjusting to changes in the landscape, you may need to keep up with outsourced support. Create an employee manual, establish policy, and instill procedures simply and easily with a partner in HR. They'll hand the onboarding process, separation paperwork, and anything else you need to keep things running smoothly.
Advanced HR Systems
A technology gap exists in even the most successful and otherwise forward-thinking manufacturing organizations. Internal HR teams cope with processing huge amounts of information, handling complex workflows, and providing regular documentation to the standards of the company. If technology falls behind, the productivity and effectiveness of your HR department could impact everything from culture to capturing talent.
With a partner in HR outsourcing for manufacturing, you can finally update your legacy HR systems to compete. Aligning yourself with best practices by gaining real-time feeds of information, paperless and seamless workflows, as well as ready-to-hand documentation. All this can be accomplished through advanced HR technologies that empower professionals and HR leaders to set the stage for their talent and high priority work.
As manufacturers adopt new structures to empower workers, they integrate ways to serve employees better and that includes providing the technological foundation for speed and success. This excellence inspires prospective employees and talent that your organization seeks to capture and recruit. It all begins with the right technology from a skilled provider.
When you eliminate historical technology gaps, the management of your workflow is enhanced with productivity that extends all the way to the manufacturing floor. The systems help with managing knowledge and transferring information between employees that have specialized talents, knowledge, and experiences. Strong links between data also empower everyone to make more strategic, data-driven decisions that fuel profits.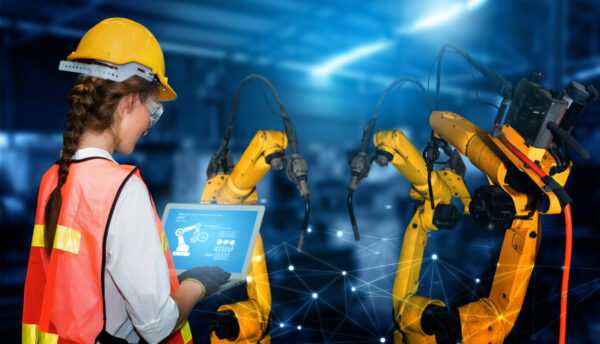 More Skilled Workforce
HR functions in manufacturing must take the development and training of workers into consideration when aiming to construct a skilled workforce. Industries struggle with providing the right tools and resources to workers and employees for them to find their place and settle into their new role with vigor. The effort to improve the skills of your workforce will close turnover rates, increase engagement, and charge communication with energy.
Outsourcing HR can be a creative way to attract a more skilled workforce through excellence, but it can also improve the talent that already exists in the organization. Providing current workers with the efficiency of easy benefits, payroll, and support gives them a reason to invest in their roles and power the growth of the company. You'll find you are better suited to attract, train, and support your talent when you outsource in this way.
Overcome Skill Gaps
As you save money and outsource your HR challenges in manufacturing industry, you'll see that you can also close more than technology gaps in your organization. As you attract younger workers and the population of manufacturing employees ages out, you'll gain new skills in your talent pool and close off previous blockages that troubled the company. Instead, you can protect the critical future of your organization in the manufacturing industry by canceling the skill gaps that inhibit your productivity and growth.
HR outsourcing allows you to boost the technology, efficiency, and competitiveness that attracts top talent. Especially younger workers possess valuable new skills and knowledge that make them favorites of other technology-driven industries. Manufacturing can capture this wave by outsourcing HR services for a more modern image and impression on potential workers.
Recruit and Retain
The challenge of recruiting and retaining employees is multifaceted. On the one hand, recruiting demands a certain process to address workforce gaps. The productivity of the entire organization is impacted by recruiting that now demands a smooth and speedy process to keep candidates interested. While the manufacturing industry faces the challenge of appearing stale, outdated, and bureaucratic, HR outsourcing offers to change perceptions.
By improving every stage of the employee lifecycle, outsourced HR functions can integrate empowerment and efficiency. They can enable employees to be uninhibited and involved in the recruitment and work process for better outcomes for everyone.
Navigate Union Contracts
Unlike other environments and industries, many manufacturers are sites of unions. When facilities are unionized, their HR professionals must be expert reviewers and administrators. They must process and solve union contract issues including negotiation and compliance. While some say that nonunion facilities can be more work than their unionized counterparts, confusion and complexity are common even for a union site.
By handing over your HR operations to a competent third-party partner, you can tap into expertise that knows how to handle these contracts, negotiations, and compliance issues with finesse. You can wield knowledge of employment law and the enforcement of company policy while keeping your manufacturing environment in great shape.
Powerfully Clear Communication
HR professionals face communication snags and problems when getting onto the floor for employees. They must communicate with workers on the line, behind the scenes, in the field, at the desk, and beyond. As questions and concerns arise, there is the need to manage help tickets and candidate conversations. All this must be done while projecting an image of transparency, simplicity, and efficiency. And, communication gets a boost from outsourcing your HR.
With access to communication methods that communicate online, offline, and in English or beyond, change your communication practices with employees. Keep your potential workers engaged with a clear and simple process that doesn't bore younger workers with inefficient systems or translate to a look of old-fashioned bureaucracy. You can message, verbally talk, meet, text, announce, and promote your HR agendas with outsourced HR that ensures your messages reach the right ears for the best compliance and cooperation.
More Competitive Packages
Manufacturing workers, like those in other industries, expect more than a paycheck from their employers. Especially full-time employees anticipate reasonable incentives and compensation packages. For instance, a seeker of a job at a manufacturer might expect insurance, perks, bonuses, or other forms of employee care. If your business wants to attract the best talent, it will quickly learn to offer the best packages through negotiation and follow-up with providers and dealers.
Outsourcing your HR functions can mean handing over these responsibilities as well. You can have your partner in HR manage the construction and design of benefits packages which they can easily administer. The compensation packages that result from the partnership will be more efficiently dispersed and also more satisfying for your employees to enjoy.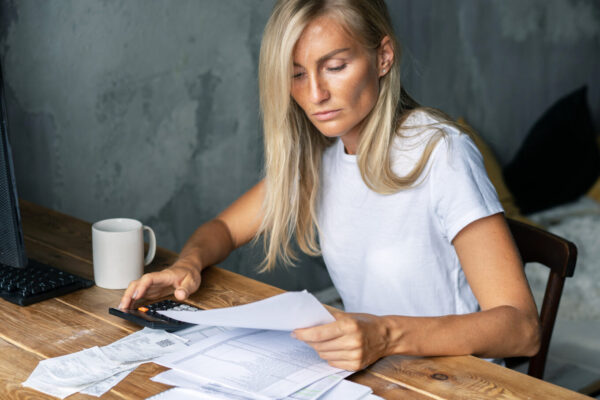 Outsource Your HR Challenges in Manufacturing Industry
With changing tides in the economy, market outlook, and hiring patterns, outsourcing HR in manufacturing comes is a timely, appropriate response to uncertainty. Regardless of their specific product or customer, industry manufacturers can keep standards high within their HR departments to deliver the best, on-time, and on-target results. When you understand the issues of communication, benefits, payroll, engagement, and negotiation that outsourcing solves for manufacturers, you should see potential savings of time, money, and energy.
Corban OneSource leads and helps companies perform HR for 75 to 6,000 employees through their extensive expertise. You can gain the advantage of outsourced HR functions that bring clarity, proficiency, and consistency to the entire hiring and working cycle. Then, you can also cope with and anticipate future issues such as hiring fluctuations and changing economic conditions. You'll also be more ready for healthcare requirements and new tax rules.
Contact Corban OneSource about outsourcing manufacturing HR functions and see why you can energize HR professionals to offer the best experience to your employees and candidates.