The world of commerce is rapidly changing, and with it comes the need for new solutions to keep up with the growing demand for efficient delivery services. Last-mile delivery tracking and HR outsourcing are two key factors in ensuring that businesses can keep up with the demand.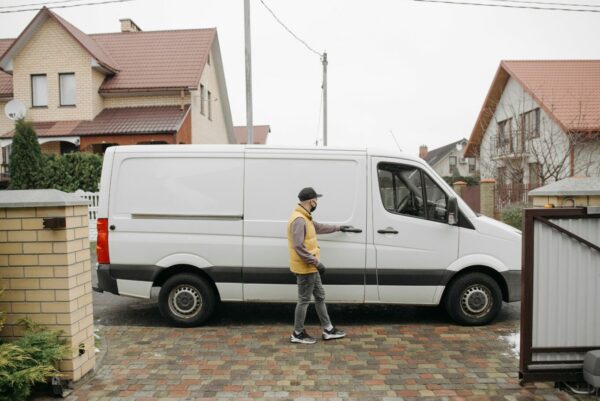 What is Last Mile Delivery Tracking?
Last mile delivery tracking refers to a technology-driven system used by companies of all sizes that offer home delivery services. This system can be used to track packages, optimize delivery routes and ensure fast deliveries. It provides real-time data on your fleet and drivers and can track packages from the warehouse to the customer's door. This system gives you complete visibility over your deliveries, providing you with up-to-date information about where a package is located and how long it will take for delivery.
Advantages of Last Mile Delivery
Using last-mile delivery helps businesses save time and money while ensuring that customers receive their orders quickly. By tracking packages, businesses can ensure that deliveries are completed on time and minimize the risk of lost or damaged packages. Additionally, the data obtained from last-mile delivery tracking can be used to optimize delivery routes, providing even faster delivery times for customers.
How Does HR Outsourcing Fit Into the Picture?
For these delivery services to run smoothly, companies need a wide pool of talent, ranging from software engineers and developers to delivery drivers on the road. These are a lot of employees to manage, which comes with a unique set of problems. For example, software engineering is a competitive field and companies need to be able to effectively onboard and manage employees while offering competitive benefits to retain these employees. HR outsourcing is another way to ensure that businesses can keep up with the rapid growth in delivery services. By outsourcing certain HR functions such as payroll, onboarding, and benefits administration, companies can control HR while ensuring they still have access to talented and experienced staff. Outsourcing certain parts of the HR process also ensures that businesses don't need to invest in expensive HR software or hire additional staff, freeing up resources for other areas of the business.
Advantages of HR Outsourcing 
HR outsourcing can help businesses save time and control costs by eliminating redundant tasks and streamlining processes. It also allows companies to remain agile and flexible and companies can take advantage of global talent pools when outsourcing HR functions, giving them access to experienced and skilled professionals from around the world.
The Benefits of Last Mile Delivery Tracking and HR Outsourcing
By combining last-mile delivery tools with HR outsourcing, businesses can ensure they can keep up with the growing demand for delivery services. At Corban OneSource, we provide HR outsourcing solutions to companies with between 75 and 6,000 employees. With our help, businesses can maximize efficiency and profitability while ensuring that employees are engaged and productive.
Contact Corban OneSource today if your business is looking for an efficient solution to manage HR requirements. Our experts are ready to help you find the right solution for your company, so you can keep up with the growing demand for delivery services and control costs. With experience helping companies with 75 to 6,000 employees, we are confident that we can help you maximize efficiency and profitability.  Contact us today to find out how HR outsourcing can benefit your business.