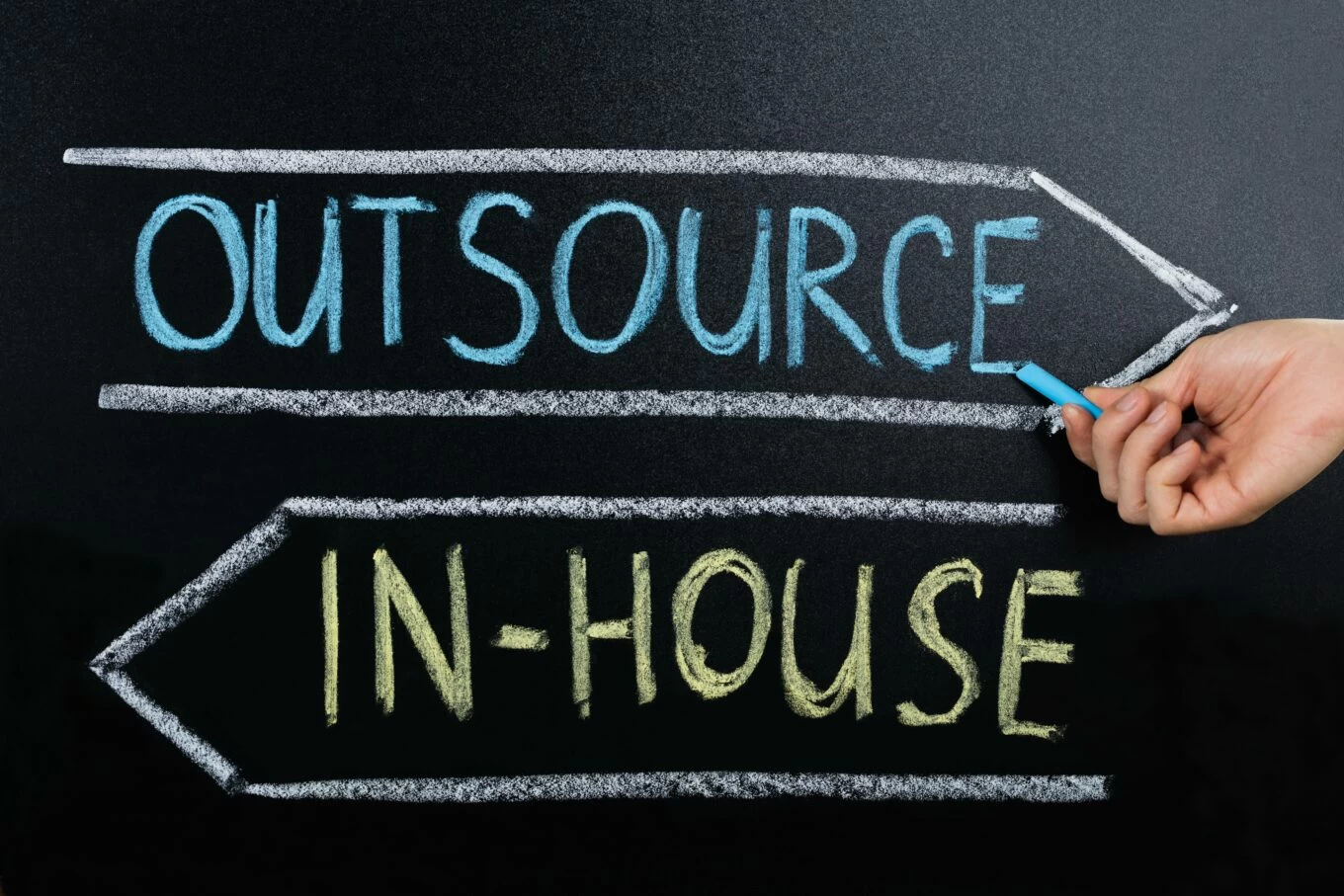 Which is the best example of outsourcing signs? It's asking a lot to have one or a few people heading up your entire HR department versus outsourcing. We've seen this time and time again where an individual understands all the current rules and regulations but are constantly just trying to keep pace with new compliance and regulatory standards. It's a race that they tend to fall behind in further and further. HR is a hassle and has plenty of demanding functions, some rewarding, some not so much. But when it comes to the legal aspects, you want to have someone hovering over this 24/7.
If you don't, it can come back to bite your business in the fanny. Legal compliance is crucial and constantly changing. When you outsource, you have a dedicated team trained specifically to forecast when legal changes are made before the laws put into place.
Maybe you are on the fence? Maybe your business is going well, but there still remains an underlying uncertainty about the ever-changing legal portions of HR, or a new influx of onboarding employees has grown too much for the HR system you currently have in place. It could be a combination of things that suddenly have seemed to pile over and now you are drowning in HR grief.
Here are 7 signs that you might need to switch to outsourcing at least a portion of your HR functions, if not all.  See which is the best example of outsourcing signs for your company.
1. Legal Compliance – Keeping up with regulations and standards can be hard to track. Sometimes a dedicated team monitoring these trends is better than relying on someone in-house.
2. Labor & Time Management – This speaks for itself. When you save time, you ultimately save money.
3. Switching Major HR Initiatives – When you outsource, you'll allow whoever is in your HR role(s) to focus on more strategic initiatives. They can switch focus to other areas of the business that are more related to growth and consistency.
4. Unnecessary Cost's – Every employee isn't just an expense because of their pay grade, but benefits, PTO, and many other parts you have to take into account. If you feel like you have hit the ceiling with the number of HR staff, but still require additional manpower, then outsourcing is your best bet.
5. Missing Pieces – There are a lot of things you can learn from an outsourced team of experts. Remember, you may not need to outsource forever, duplicating the practices they put into place could mean simply replicating them in the future when hiring a new HR leader. (learn from the best)(*wink *wink)
6. Healthcare Confusion – There are so many health care plans today and new hires with special plans already might create problems. Integrating a new hire into your system with a unique healthcare plan could be complex. Outsourcing can streamline this, among several other healthcare complications.
7. Benefits Overload – Benefits packages that employers offer can be tedious and time-consuming to set up and maintain. Benefits as a whole are the #1 statistically proven thing organizations today outsource. If you feel your HR house is even falling slightly behind in any of the many benefits functions, it could be the beginning of a major setback.
Now that you read this which is the best example of outsourcing among the 7 signs above in your company?  Learn more about what Corban OneSource can do for your business, by checking out our Comprehensive HR Solutions page