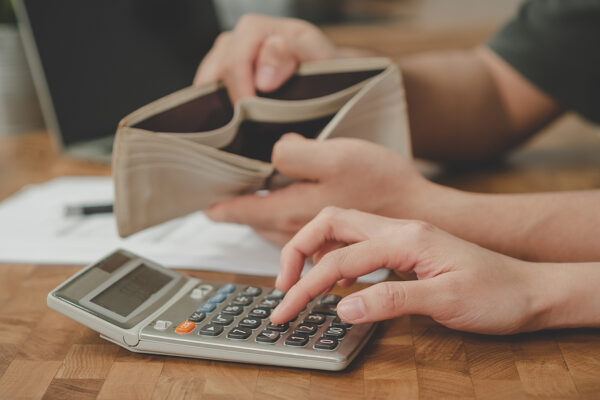 Having optimism in your financial future sometimes feels like it's on a sliding scale. We all have felt it, and we all have been on both ends. It's important to remember that your employees feel it too.  As an HR Leader you can help both financial stress employee productivity at the same time. A real win win for all parties.
According to the Bank of America and Merrill Lynch's Workplace Benefits Report, 56% of employees are stressed when it comes to their financial situation. 53% of those employees also reported that that particular stress interferes with their ability to focus and be productive at work. PWC's 2017 Employee Financial Wellness Survey also echoed similar findings.
Many Americans live paycheck to paycheck – trying to pay off student loans, big financial investments, or unexpected expenses that weren't budgeted for such as healthcare costs. The worry of student loans only continues to increase year after year as more millennials graduate and join the workforce. The average student loan debt is close to $37,172.
Employers need to recognize that some of their employees' are likely facing financial struggles. With this recognition, programs and benefits can be put into place to assist employees with their finances and ultimately, build their confidence in their financial future.  This is a win win for all parties as financial stress employee productivity are related.
How to Help:
Society for Human Resources and Management guest writer Heather Garber suggests 4 benefit strategies for employers seeking to ease their employees' financial stresses:
– Student Loan Assistance: 86% of employees said they'd stay with a company for at least five years if their employer helped pay down their student loans. Employers can assist with student loans in many different ways. For example, employers can help by analyzing the loan and make repayment recommendations or can aid in paying off the student loan as a tradeoff to contributing to a retirement plan.
– Employee Purchasing Programs: This type of program helps employees avoid high interest rates by allowing employees "to make online purchases and pay for them through either paycheck deductions or monthly bank drafts over time for a number of brand name products, with no credit checks, hidden fees or interest charges."
– Low Interest Installment Loans and Credit: "There are services…that underwrite low-interest rate installment loans well below the going rates. Employers can sponsor the service at no cost as a voluntary benefit. The credit lines have limits that are determined by employment status and the employee's income level."
– Financial Planning and Wellness Services: 86% of employees said they were participate in a financial education program provided by their employer. Consider offering coaching, classes, or other tools to your employees in order to better their understanding of finances.
Investing your employees encourages them to invest in your business. Provide them with the knowledge and opportunities they need, and they will succeed.  If this seems like a lot of work we can take much of it off your plate.  We are a trusted provider Of employee benefits administration for almost a Quarter of a Century.  Increase accuracy, Cut costs, & reduce compliance risks With Corban OneSource.  Contact us now to get help for your company which has 75 to 6,000 employees in the basic HR tasks of Payroll, Benefits Administration and General HR Services.