The unique role of a wholesale insurance agent often results in a deep connection between agent and client. They serve as an intermediary, work in their client's best interest, and provide constructive solutions to tedious business challenges. It's safe to say that managing relationships isn't just a small part of the job. What begins as standard business interaction will often result in a deep bond between the agent and the various professionals they work with closely.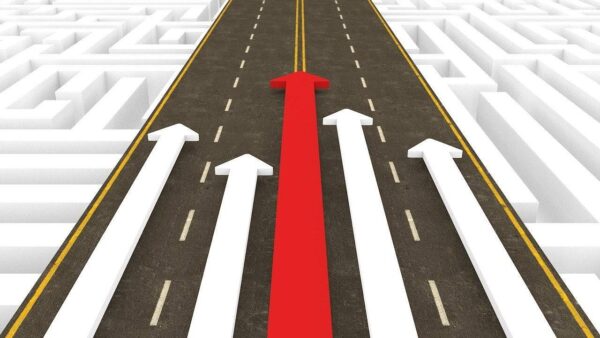 Agents often hold onto their clients for years at a time, but it's still vital that they keep an edge in their industry. You can compete and present yourself as a top resource with your clients while better managing your book by fulfilling other needs within your role. Through providing reliable and supportive business insight into the changes you experience every day, but other professionals manage on rare occasions, you can establish yourself as a go-to resource for anything your client's need. The scope of insurance agents initially seems to have clear restrictions, but there are oftentimes that clients voice their need for more than health or life insurance offerings.
Provide Information on Resources Your Client's Need
The baseline for insurance agent performance is representing your client. Given that insurance agents work in an environment of constant change, with a vast network of connections across many industries, you're in a key role to serve as a resource center. You can do this, without overstepping, by actively listening and anticipating your client's professional needs.
You likely have regular contact with your clients; those conversations are the window of opportunity to stand out. Use these everyday interactions to provide useful information or bring awareness to available resources to benefit your clients. The nature of your work is dramatically different from what others experience daily.
Use your creative problem-solving skills, eye for detail, risk management know-how, and strong business acumen to help your clients navigate the ebb-and-flow of the business world.
How can you do this?
Talk through crisis events. If a major worldly or economic crisis occurs, your clients may be attempting to navigate quick decisions. An insurance agent should possess fluid risk management and quick decision-making skills to support clients in uncertain times.
Be clear and concise when providing resource information. If you believe that an HRO can help a company better manage internal resources while still supporting their staff, then explain that plainly and provide them with contact information to a company you trust.
Offer connections to industry leaders or other business professionals who have used similar resources with success. While you may excel in providing information in an easy-to-understand format, a fellow industry professional can help your client understand the benefit of a service, system, or solution in action.
What resources can you suggest?
Outsourcing solutions offer businesses the chance to redirect their internal resources or preserve core functions of operations while reducing in-house staff. Outsourcing isn't just a lean-operating solution. It often helps businesses keep their focus on what they do best while eliminating the noise of administrative needs.
Industry connections are vital for business professionals. When it comes to cultivating meaningful connections, word-of-mouth still reigns supreme. Of course, it is on the agent to determine when facilitating these connections is appropriate and beneficial to both parties.
Software or service solutions are taking a larger role in day-to-day business, but many professionals don't have the time or drive to keep up on the latest releases or tech solutions.
Ease Specific Pain Points
Companies tend to share more troubles and pain points that they care to admit, and often they implement the same resolutions. It isn't a secret that when companies experience financial uncertainty or hardship, they often cut marketing budgets and decrease administrative staff. This reaction is common and often results in a call to their insurance agent to discuss the employees who are no longer with the company.
You can help these companies explore alternatives to the easy or common response. Help them identify other ways to create long-term resolutions to their current challenges.
The last few years have shown businesses outsourcing more, establishing systems of complete suites or complementary software solutions, and relying on consultants more often.
Why?
These creative solutions can solve long-term problems, not just ease a temporary panic.
Administrative Drain
Insurance agents are often the first to hear when a company is having trouble keeping staff onboard. Layoffs or pulling back from pricier plans are clear signs that things may not be going well in-house. The administrative teams are often the first let go, but that leaves companies with the problem of facilitating administrative tasks without their staff. Payroll, compliance, and audit management are tasks that companies can't avoid.
Software solutions and outsourcing make it possible for companies to maintain or even improve in departments cut due to administrative drain. They can redirect administrative duties to businesses that use collective people power and innovative tech suites to serve many while the company only pays for the support they need.
It's possible that companies who outsource can reduce or eliminate their administrative drain long-term. Why keep staff for payroll management when there is an affordable end-to-end payroll solution?
In the past ten years, it has become commonplace to outsource, or partially outsource, payroll. In 2014, a benchmarking survey across the U.S. and Canada showed that 47% of companies outsourced their payroll. There's no doubt that percentage has increased with time.
The trouble is that many companies aren't aware of these outsourcing options. Or, they may be hesitant to eliminate their staff for a company they don't know. Offering them insight into a solution you believe could fit their staffing needs can help them decide to move tedious and costly work off their plate.
Outsourcing for administrative drain can include an HRO, ASO, or exclusive payroll solution. These options allow companies to outsource tasks that often require a team of well-qualified and well-paid staff.
Know your administrative outsourcing solutions:
HRO, or Human Resources Outsourcing, is a service provider that should offer complete or partial human resources services based on the client's needs. Companies turn to an HRO to manage complex HR needs or to supplement an in-house HR team.
Corban OneSource is an HRO that offers customized services with support for compliance and improving staff efficiency.
ASO, or Administrative Service Organization, uses similar HR outsourcing options and technology but requires different planning for workers' compensation and benefits. An ASO may be the best option for small organizations but typically don't fit well with
businesses that have 75 or more employees or have plans to continue growing.
Weight of Day-to-Day Employee Needs
Employees often need support and help, and they should have easy access to it, especially with concerns that can become legal issues such as HR complaints or sick day requests. Anyone in Human Resources knows that the most common questions involve paid time off, sick leave, and logged hours. Unfortunately, when companies start reducing their HR staff, these questions often go unanswered.
Your clients don't have to unintentionally neglect day-to-day employee needs. Instead, they can redirect the weight of these needs onto someone with shared resources and plenty of time, that can provide quick answers.
Companies across any industry can find a cost-effective model that will support employee and employer needs. They don't need to further deplete their internal resources or spend all day training team managers to answer simple questions or procedures.
HR outsourcing can handle common needs such as:
General HR advice
Policy and procedure development and explanation
HR compliance complaints and concerns
Onboarding new employees
Exiting or offboarding
HR investigations
Outsourcing options often go far beyond these commonplace requirements, but typically address the most time-consuming tasks that HR needs to manage. Tasks such as taking around-the-clock calls for HR concerns or questions, or creating an employee handbook.
Offer Enough Information to Get Them Started
Do insurance agents need to shop around for HROs for their clients or provide a detailed pitch for payroll outsourcing? Absolutely not. However, as a trusted resource, you can provide some information to help your clients determine if an HRO is right for them.
An insurance agent can help their client by providing basic information surrounding the available services and any experience they have with the company. HROs with many clients across various industries in a similar manner to insurance agents. We connect our clients with only the services they need that support their best interests and staffing decisions.
A multitude of CEOs pledged to avoid layoffs or explore alternative means to keep people on staff. Various companies, including Salesforce, Starbucks, and Morgan Stanley, committed to avoiding layoffs but opted for other ways to manage the pandemic's financial toll. Clients looking for creative solutions to save or support their staff will likely turn to business professionals they trust.
An agent could collaborate with Corban OneSource to provide mutually beneficial solutions for your client's current problems with HR, staffing, and the time required to support their staff. An insurance agent can have some reassurance knowing that HROs also work to serve their clients.
If your client hasn't heard of an HRO or Human Resources Outsourcing service, then brief them on the services they should expect to access. Keep in mind that HROs should offer tailored solutions, not pre-packaged plans that force companies to pay for support they don't need.
HRO Services:
End-to-end payroll solutions
International or complex payroll handling
Benefit-cost control management
HR support for staff
Compliance for day-to-day HR
Performance management and reporting
Employee handbook and formal document management
Risk assessment and active risk mitigation
Bill reconciliation
PTO tracking and leave management
Dashboard and clear reporting for complete transparency
Compliance to FMLA, ADA, FLSA, labor laws, ACA, and unemployment processes.
And more
Although this list seems extensive, it still doesn't cover all of the basics of Human Resources or all the duties that an HRO can take on in place of in-house staff. It's also possible for companies to tailor their HRO services to support a smaller in-house HR team.
Big Decision-Making Factors
All the services listed out in a nice manner won't benefit your client. An insurance agent needs to know that a company or service is trustworthy, reliable, and can offer vital support where their client needs it most.
The arrangement and position of an insurance agent serves everyone well because their ties allow them to explore resources and make confident recommendations. An HRO should offer a variety of information and answer key questions without locking anyone into a plan or potentially compromising positions.
Corban OneSource takes pride in directly answering our most frequently asked questions about HROs, savings, our process, and specifics of our services. With over 25 years of HR outsourcing experience, our goal has been the same: provide value and results with a hands-on and people-focused approach to HR.
Because of our approach and wealth of experience, we can provide mid-sized[2]  companies with customized human resources services, from taking calls to managing complex international payroll needs. In our time, we've helped countless companies become more profitable, improve employee satisfaction, and better manage essential costs of business by saving our clients time. Legal support, ongoing improvement, and unmatched customer service make us stand out from other HRO services.
Build Stronger Client Relationships
Modern technology and service solutions are working high-functioning elements of business now, but many companies are still holding off embracing advancements the company needs. As a working professional, you can offer your insight into how others in various industries have adapted. You can connect businesses with information that allows you both to simplify client operations.
Offering clients options that allow them to completely customize their experience ensures that you're not upselling a package of services your client doesn't need. They only get what will benefit their company and staff. Unique and new approaches to HR administration can help you build strong client relationships and go into new client ventures with a reputation as a helpful professional that cares about their clients. One of the best ways an insurance agent can stay competitive is by doing what their colleagues aren't. For now, that means helping companies understand how to quickly adapt and make purposeful decisions.
Stand-Out from Typical Insurance Agent Experiences
An insurance agent can serve as a reliable and friendly support system for all of their clients. The companies you assist will face successful times, as well as periods of uncertainty. Gain a competitive edge in your industry while helping your clients connect with long-term solutions to better manage day-to-day operations.
Protect your book by partnering with an additional support system rather than a potential competitor. We understand that your first priority is to act as a reliable resource for your clients and work to their benefit. Corban OneSource provides an extensive array of services, but more importantly, we value our clients the same way you value yours. Earn a commission on your referrals while knowing that you're connecting clients with a reliable and trustworthy HRO solution.
Find out in the video below how to pull a client out of a PEO and earn more commissions.