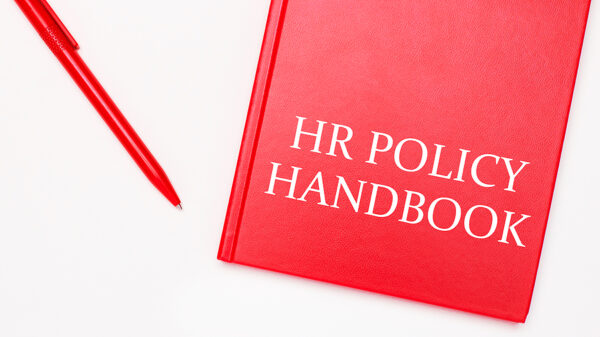 HR Policies for Nonprofit set by the HR Policy Manager will determine the organizations success in multiple ways. The employees you hire can drive your nonprofit's success and the public's perception of how your organization functions will determine the kinds of donations you attract. Very few people are willing to give to an organization that doesn't seem to handle the money responsibly.
As your nonprofit organization evolves, make sure you have these four human resource policies in place. This will help you run your organization ethically and prove your worth to donors. Even if you developed these nonprofit HR policies a few years ago, it may be time to update and improve them.
Code of Ethics and Conflict of Interest Policies
Nonprofits are particularly at risk for conflicts of interest within their organizations. What happens if they don't agree with the business practices of a potential donor? What if a board member operates a business that could help the organization while they profit financially? Nonprofits need to operate ethically and take anything that would be a conflict of interest seriously.
Each employee, board member, and volunteer should receive training on the company's code of ethics and conflict of interest policies. They should learn what they cannot do to help the organization and issues to watch out for. There should also be a process for addressing potential conflicts of interest to see if they are ethical or not. This will help them better avoid gray areas that could put the company at risk.
Staff Promotion and Compensation HR Policies for Nonprofit
Make sure you have a written policy for how your employees are promoted and compensated. You may decide to utilize pay transparency to ensure that everyone is paid fairly according to their level within the company.
Documenting your promotion policies will help you follow clear hiring guidelines when it is time to fill a position. It prevents people from accusing you of nepotism or creating a hostile work environment for some team members.
Employee Manual: HR Policies for Nonprofit
Every company should have an employee manual or a guide that explains the various procedures and expectations for your staff. The manual will cover technical aspects related to probation and termination, along with elements like paid time off and dress code. Some employee manuals also get into the company culture and core values of the nonprofit. This manual proves that all of your policies are established and no employee receives different treatment than the others.  
The good news is that you don't need to reinvent the wheel with your employee manual. The National Council of Nonprofits shared a sample employee handbook that you can use as your base to build off of.
Hiring Best Practices
As a non-profit, you may decide to hold yourself to higher ethical standards than the private sector. Consider how you hire new team members and any unconscious bias you may have. Without realizing it, you could be making assumptions based on candidates' backgrounds or even their genders and names. There are many ways to remove bias in your hiring. You can look for software tools that objectively vet candidates or outsource your hiring to an objective third-party. This allows you to hire the best candidates for the job.
Regularly Review Your Nonprofit HR Policies
As you, the HR Policy Manager,  develop these policies, commit to reviewing them either annually or every other year. You can also commit to contracting out an objective third-party to review them for you. Corban OneSource can develop these policies with you and help you enact them efficiently and effectively. This ensures that there are no gaps or room for abuse – either by your employees or your leadership team.
As a HR Policy Manager, you want to lead your community through your nonprofit organization. This starts with your effective human resource policies.
Corban OneSource is a Mid-Market Human Resource Outsourcer or HRO for companies of 75 to 6,000 employees. Are you looking to outsource the core HR functions of Payroll, Benefits Administration, and HR Support? Find out more here.