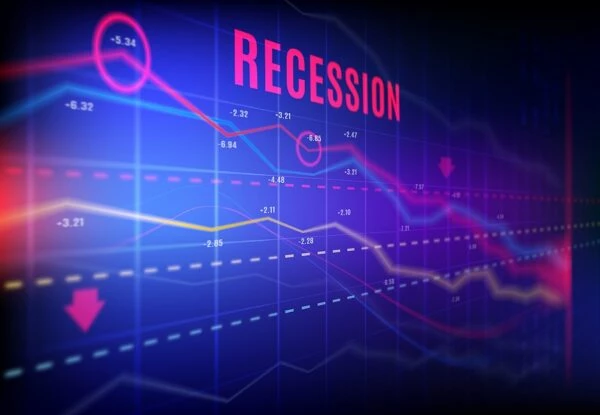 We are halfway through 2022, and it's already proven itself to be one that will be remembered – in both good ways and bad. What I do know from experience is that it is best to be prepared for both the positive and the negative, especially in the human resources and administration field.  In this blog we will discuss how does the economy affect human resource management?
With a change in presidency usually comes a change in laws,policies, and sometimes, the economy. Studying current economic conditions is key to preparing your business for what is to come. We at Corban OneSource strive to serve our clients to the best of our abilities (and hopefully beyond), consistently and proactively anticipating the client's needs before they ask and before a potential situation can arise. Because of this foundation, we task ourselves with observing the economy, both indicators and past history. According to Society for Human Resources writer Joe Combs, economic "conditions have tightened as more people have found work and there are fewer openings in many employment sectors." Other circumstances or indicators have echoed that of 2007; one being that of what Combs states. The Brexit has also impacted not just the United Kingdom's economy, but also on a global scale. CNN writer Patrick Gillespie reported that, "The chief of the U.S. central bank and top monetary policy setting official, Janet Yellen, forewarned… that Brexit "would negatively affect financial conditions and the U.S. economy." While this situation is most likely only short term, it is an example of how delicate the economy can be. However, we want to make it clear that we don't think doomsday is looming over us, rather we like to think we are being judicious.
Over the past nearly 25 years, we at Corban OneSource like to say that we have seen it all. While it may not be all, we have definitely seen a good amount. Through the economic ups and downs over the past two decades, Corban OneSource,  leverages our decades of experience along with our expertise of advanced technology to develop, customize and execute best practices solutions so our clients can excel at what they do. As always, our ultimate goal is to see our clients thrive, despite any economic conditions that may hinder them. Helping our clients cut costs without sacrificing employees is always one of our main focuses, but especially during a recession.
Despite some current indicators, we strongly believe that businesses can continue to expand, grow, and prosper, and we truly look forward to what is to come.  We hope you learned how does the economy affect human resource management.
Whether you need help recruiting top talent, managing your payroll and benefits, or navigating through complex HR issues, Corban OneSource is here for you. Our services are designed to help you save money and attract and retain the best employees. So if you're looking for an HRO that can help you weather a recession, look no further than Corban OneSource. We're here to help you every step of the way. In a time of recession , it is more important than ever to partner with a Human Resource Outsourcer (HRO) that can help you weather the storm. Corban OneSource can improve the ROI of your operation during a recession with our outsourcing services. Enabling your organization to survive a recession and strengthen its operations into the future.  Contact us now to find out how we can help you in a recession environment with our Variable Cost Model.