For businesses across the world, outsourcing business functions is a strategic move to compete in a global, competitive environment. In fact, 66% of US businesses with 50 or more employees choose to outsource business functions. From manufacturing and information technology to purchasing and legal outsourced services, there are many types of outsourcing. Still, human resources is the most common outsourced function – keep reading to find out why.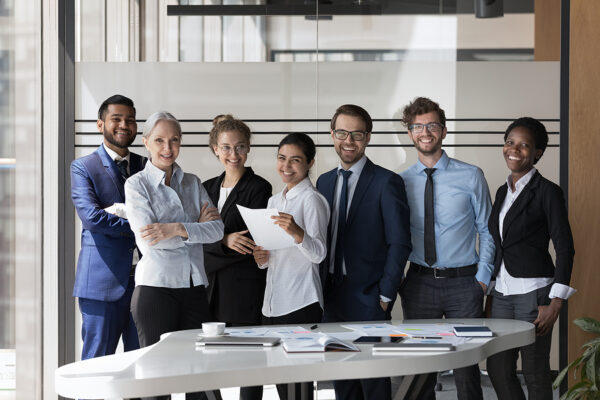 Why Outsourcing?
Companies looking to outsource business functions all share the same desire to improve efficiencies within business processes. This can be a cost control measure since outsourcing is less cost-intensive than hiring, onboarding, and training a new employee. It also helps to fill essential skill gaps – outsourcing can provide access to new talent that would be out of reach if trying to hire a full-time employee. Businesses can choose to outsource all or just a segment of business functions to help improve efficiency and control costs.
Outsourcing in HR
Human resources is the most common outsourced function because it enables companies to find qualified, experienced HR professionals without needing to invest in costly training, onboarding, recruitment, and hiring processes. It also is a great fit for a wide range of companies, such as ones that find themselves focusing on too many HR tasks and not enough on their core competencies, struggling to keep up with HR tasks due to a lack of staff, and companies that want to ensure they're always up to date and in compliance with regulations that govern HR practices. Just as there are many types of outsourcing, there are many types of HR outsourcing. These include:
Software-as-a-Service: Companies can pay for access to talent and payroll applications to create efficiency and control costs.
Business Process Outsourcing: Companies can outsource individual HR functions like payroll or benefits administration to remove some of the administrative burdens on internal HR teams.
Single-Source Outsourcing: Companies can choose to outsource all their HR functions to a single HR outsourcing partner to increase efficiencies and improve cost control measures.
Regardless of how you're looking to outsource HR functions, an HRO like Corban OneSource, is a valuable partner with experience serving companies with 75 to 6,000 employees, to help you efficiently manage HR tasks. In fact, it can even help companies grow as they free up internal resources that can be redirected to core business operations, rather than managing never-ending HR responsibilities. Many companies also enjoy the flexibility that outsourcing provides: it's easier to scale HRO services up or down than hiring or firing employees.
With HR outsourcing playing a vital role in company operations, it's essential to seek a reputable, trusted partner that can handle these tasks. With experience serving companies with 75 to 6,000 employees, Corban OneSource can expertly handle everything from payroll processing and benefits administration to regulatory compliance with dedicated support. This makes us the best choice for companies looking to optimize their HR processes.
If you're looking to learn more about why human resources is the most common outsourced function, contact us at Corban OneSource to explore how we can help your organization with HR administration outsourcing.