HR professionals face challenges like managing hiring practices, performance reviews, company culture, and hacking attacks, regardless of industry.  All the while, they have a responsibility to ensure that their employees are productive team members. IT security is an essential aspect of HR because it ensures that data stays safe from digital attacks that attempt to access confidential information such as social security numbers, medical records, or even salaries.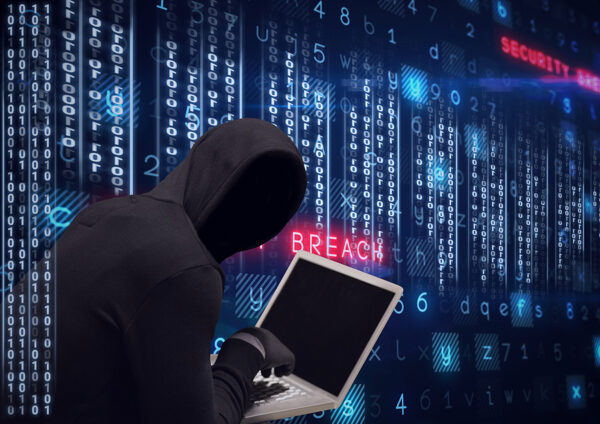 HR leaders, managers, and those in high-ranking company positions should be aware that data breaches are becoming an increasingly common problem for companies of all sizes, and digital attacks are more likely to happen if an employer isn't prepared. An HR outsourcing solution can provide information security services tailored to an organization's needs – with the end goal of keeping the business safe against outside threats.
Digital attacks and your business
The problem with hacking threats is that they are challenging to track and monitor. The attack can come from anywhere and may not even be known for months or years. Digital threats are challenging to guard against because attackers will try to find vulnerable areas in your network that you are unaware of, and hackers can be located anywhere in the world. An HR outsourcing solution provides the security you need to protect against these attacks with less effort.
The world of proactive cybersecurity measures is an ever-changing one, with threats constantly being developed. Companies are under constant attack from hacker groups who want to steal their private data and information for profit. The corporate sector and other organizations must be aware of this reality if they do not wish for customer or employee information to be exposed on the internet through various methods:
Phishing: The most common type of data attack is where an email is sent with malware or a link that redirects users to a page that looks like a trusted website. This link actually steals your login credentials and other private information.
Scraping: Occurs when a hacker steals your data from a website using automated software tools that crawl the site and extract any information posted on it.
Pharming: These hacking attacks happen when a hacker uses your DNS server to redirect the website you are trying to visit. This new web page will look like the original one, making it difficult for some experts to find the difference. A pharming attack can have dire consequences for your customer login information or credit card information.
Data breaches and phishing attacks can have several consequences for organizations. Hackers can use the information stolen from the organization to expose the personal information of customers, employees, and vendors. The breach may expose proprietary data such as company financial records or product designs. For companies, such exposure could result in heavy fines or penalties levied on them by governments worldwide. Moreover, the disclosure of sensitive employee salary information is hazardous for employers and employees alike.
Create a plan
Hackers will often choose stealthy and persistent ways to find and exploit vulnerabilities in your company's systems. Outsourced HR services take a lot of pressure off your internal teams so that they can work on the things that matter most. Working with a single location for all your HR needs helps your business save big on IT costs and administrative burdens while implementing proactive cybersecurity measures. There are three main ways to prevent cyber-attacks with an HR service; admin-only, payroll-only, and HR support-only solutions.
It's recommended to have a plan before any threat arises because Hacking attacks can cause panic and uncertainty if a response is not well-defined. A cyber threat can cripple a business and lead to costly lawsuits from clients if their information is breached. All of this leads to decreased morale, resulting in employees quitting or a decrease in motivation.  The three types of HR Outsourcing or Support Services (interchangeable terms) are perfect for any business. They can assist your business if you need help with payroll, administration, or even just the basics like updating your employee files. If you are looking for a comprehensive HR solution, utilizing all three services would meet your various HR needs.
HR Support Services
HR support and outreach services handle all day-to-day HR needs of a company with services that manage:
Compliance
Mitigate employee risks
Performance management
Job descriptions and hiring
Small to mid-sized companies that lack expertise in administrative roles or do not have time to handle their daily HR needs can benefit from the expertise of these services. Large businesses can benefit from HR administrative services because it takes the headache from everyday HR tasks given to upper management. Even if you already have an HR department, outsourcing the entirety of your administrative services can help your business grow.
HR Outsourcing services offer tailored solutions for customer service, risk management, payroll processing, compensation, and benefits administration. It's not about replacing an existing person; it's about providing your business with new capabilities that complement your needs.
Your team will not lose strategic momentum when critical HR staff is away from work due to maternity leave or family emergencies. With HR support services, things like succession planning, company culture, and employee retention strategies are handled by others, allowing your company to focus on more important things like sales, marketing, and other core business initiatives.
HR support administration services implement best practices, so your business doesn't have to look over their shoulder every day and focus on growing their business and practices.
Businesses can eliminate redundancies and increase efficiencies using HR support techniques such as proper benefits administration, including payroll, recruitment support, training, guidance, HR policy development, and implementation.
HRO's provide proactive cybersecurity measures.
Admin-Only Services
An admin-only HR service supports management level and executive staff by assisting with various tasks such as providing administrative support and job recruitment. Admin-only services can contribute to employee well-being by planning retirement or advising on benefit continuation during illness. Admin-only HR services give businesses the most out of their benefits selections by:
Outlining solutions to decrease medical benefit cost
Conducting eligibility checks so only necessary coverage is paid
Reducing gaps in periods covered through payroll data transfers
Overseeing reconciliation process intricacies.
Administration-only HR services assist with the management of employee benefits and administrative tasks. By following compliance and regulations using 24/7 monitoring, these services prevent hacking attacks. Small and medium-sized businesses that might not have an in-house HR team, don't want the expense of running one, or prefer to avoid the need for training employees can benefit from HR admin services, like:
If the need for HR support arises, your business will have an admin expert who knows all state and federal employment regulations—providing legal counsel on issues like HIPAA, ERISA, and ACA compliance.
Admin experts are always current on tax law changes or other changes that may affect the business you oversee. These experts are there to do the heavy lifting, so your business can stay in compliance with state and federal laws with no extra work on your end.
Outsourced HR admin-only services provide a differentiator for a company to compete in a saturated marketplace. With the help of an outsourced HR solution, businesses can reap many benefits.
Admin-only services streamline management by simplifying administrative tasks, so they are easier to manage. By utilizing outsourced admin-only services, you free up your internal employees for other projects.
Employee benefits solutions offered with admin-only services help with attracting and retaining talent. They'll keep you updated on what employees expect and where to find the best benefits at the best price, keeping both employees and businesses happy.
As always look for proactive cybersecurity measures wherever possible.
Payroll Only Services
Internal monitoring and protection are crucial to protecting sensitive employee information like salary. You can keep track of your employees and generate all the required employee-related documentation with a few clicks; payroll-only HR services can be advantageous to business managers and executives with things like:
Wage and tax calculations (weekly or monthly)
Pay slips (automated electronic, PDF)
Auto-enrollment for payroll deductions
Pension scheme registration & management
Auto-enrolment, returns & filings
Statutory sick pay (SSP) and statutory maternity pay (SMP)
It is challenging to monitor if your internal team shares employee information inappropriately or not, so payroll-only services manage this for you.
Payroll-only services make sure your business is profitable and lean while assuring you control costs. Companies who outsource payroll show a 22-34% cost savings over managing payroll internally.
Allocating resources can be time-consuming as it's the least strategic aspect of any HR function. Payroll-only services can free up your time to work on projects related to other parts of your business.
Payroll is a complex process that requires a majority of an employee's time. The absence of one or two people who handle payroll tasks could make tasks more difficult and lead to unnecessary wage disparity.
Manually managing payroll can lead to getting behind on the latest regulations or missing deadlines altogether. Payroll-only services help mitigate these risks by making sure your company is complying with all relevant laws.
A payroll-only service gives you security and peace of mind that your most sensitive employee salary information is protected. This way, you can trust that confidential information will not be leaked to the public or given away to potential competitors.
Future of Proactive Cybersecurity Measures
is a rapidly expanding field with an infinite number of possible directions. In the wake of recent data breaches, it's more important than ever to ensure that your company has a strong security plan in place from when you first start hiring employees right up until they leave or get fired. Getting help with your HR needs can be one way for businesses like yours to manage risk effectively while also ensuring any potential vulnerabilities are addressed quickly.
Proactive cybersecurity measures protects businesses by providing a way for companies to communicate with employees, provide incentives to maintain trust, and monitor data. HR services that can help keep your business secure its data from a digital attack include payroll, benefits administration, and human resources. These businesses manage documents, restrict access to confidential information, monitor employee activity, and provide training from a cyber security icon, helping companies implement good practices early on to maintain protection throughout their systems.
Some specific issues from a  cyber security icon that are affecting businesses, both small and large, are the lack of incentives many companies provide. This means that employees don't have a solid reason to implement robust security protocols, leading to things like data breaches or theft. Outsourcing your HR services can prevent these issues by ensuring that vulnerabilities are quickly dealt with and always prepared against attacks.
Effectively Handling HR Solutions
You can cut the cost of hiring by taking advantage of outside help for your HR department. Seeking outside help with your business's HR department could help you to save time and money. You'll have access not only to the most skilled people in various fields, but it will also free up current employees' schedules for other responsibilities.
Corban OneSource is a Mid-Market Human Resource Outsourcer or HRO for companies of 75 to 6,000 employees.  Click on the red Get Started button at the top right of this page to find out more or click here.