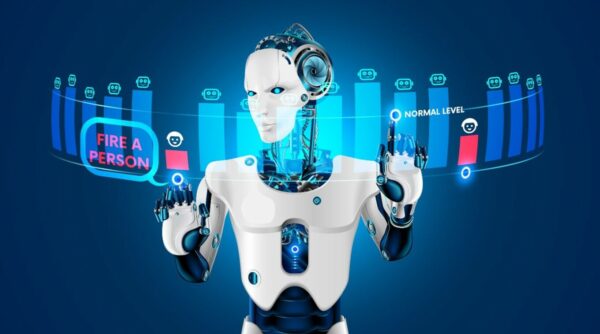 The impact of strategic human resource management on organizational performance as we know it today is on the verge of a major tectonic shift, regardless of industry. Organizations today are starting to shift their focus more towards delivering experiences to new hires and having the best employees matched up to construct the best customer experiences. Meaning, creating an outstanding customer experience is the newest and most relevant trend for the future. Making and identifying this connection with a new hire is crucial, and goes beyond just their background, education, and skillsets. There is a more competitive hiring process today not only based on someone's curriculum vitae, but their interpersonal skills as well.
Do you need an aggressive and assertive salesperson, or a reserved and zero-pressure salesperson? Well, this all depends on the role, and the current trends in you've been identifying in your customer base. Do you need a micromanaging OCD detail-oriented manager who was a former Navy Seal, or a relaxed super personable and relatable individual having elite social skills being a former university class president?
Another huge focus that has become apparent is getting more creative with the work itself. How can you reshape your current work environment into a newer more innovative approach? Promoting "diversity and inclusion" has now become a CEO level top priority. Also, technology is aiding in diversifying human-centric innovation in the workplace by allowing us to connect quicker and more efficiently with our customers.
Talent management today cannot hold any bias whatsoever under any circumstance and are instead taking the alternative route. It is now about finding the prospect that marches to the beat of their own drummer yet can expertly handle a particular business function better than anyone in the entire organization, owners included. And that's exactly the point, the CEO wants someone better than them, even if it's at something maybe they already have experience with.
Maybe this potential prospect might be lacking in other areas, but through an inclusion of other working parts of the business, they can be developed over time. The end result after a year or so is simply a stellar performer. Employee's that can aid other employees in separate departments is a trend we have seen grow radically over the last decade. The result of this is a well-oiled machine running at 100% efficiency, all the time because virtually nothing can slip through the cracks.
In a recent study by SAP Performance Benchmarking, over 50 HR leaders were polled on digital HR transformation priorities. Creating a diverse and inclusive workforce that is efficient in department and talent integration was voted as the top focus as you can see in the chart below. Executives also highlighted the importance of leveraging new technologies to reduce bias towards older systems that may work yet aren't up with the times and competition.

The same study also highlighted that talent management will be impacted the strongest by newer evolving technologies being integrated into the next 2 to 3 years. Additionally, about half who was polled identified it vital in leveraging future technologies like, 
artificial intelligence
, 
machine learning
, and 
speech recognition
 to support talent acquisition and management teams in the future.

That is an exciting proposition to think about that right now we are having
HR leaders claim
that the demand for these innovative newer technologies is growing as we speak. This, in turn, means the future of menial backend HR tasks will, in fact, be handled by machines & automated processes, and will leave the important decision-making tasks to us humans. This will save time for the important things and ensure all employees are happy and sorted out in their respective roles.
Making machines do the work and automate processes is something that all industries will see in the future of Strategic Human Resource Management; not just the technology-centric industries. Group activities will become more vital and will result in constant team building. Who can rely on who, and for what? We will be uncovering more about each other in the workplace as time moves forward. This will result in strengthening the bonds we build at not just professionally, but personally as well.
We can help you manage the impact of strategic human resource management on organizational performance.  Corban OneSource is a Mid-Market Human Resource Outsourcer or HRO for companies of 75 to 6,000 employees. Are you looking to outsource the core HR functions of Payroll, Benefits Administration and HR Support? Find out more here.