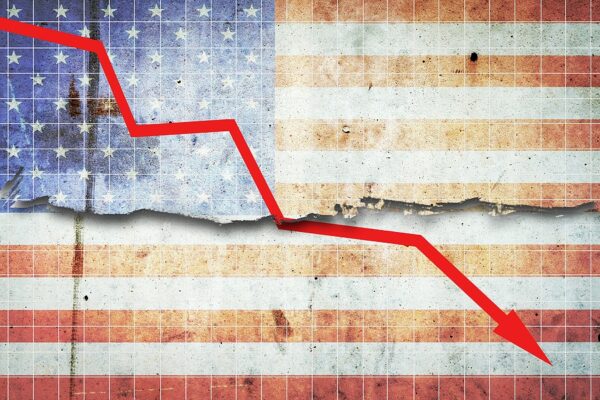 A recessionary expenditure gap is the difference between actual and potential production in an economy, with the actual being lower than the potential due to a labor shortage, supply chain hold ups, or runaway inflation due to high demand/low supply.
One benefit of HR outsourcing for companies in a recessionary expenditure gap is?
To help you decide whether to outsource HR, we asked HR Managers and CEO's this question for their best insights. From focusing on core operations to freeing yourself to concentrate on your business, there are several benefits for HR outsourcing during a recessionary gap.
Here are the six answers our panel gave to the question a benefit of an HRO during a recessionary expenditure gap is?
Focus On Core Operations
Keep Up with Operational Fluctuations
Save Money
Get the Best Talent at Your Budget
Fill Temporary Talent Gaps
Free Yourself to Concentrate On Your Business
Focus On Core Operations
In the recession, cutting employment costs is expected as the market pressures many firms to focus on survival. For many small businesses, that means reducing HR function to the basics such as handling crises, onboarding and document management. Outsourcing them allows using managers' time on revenue-generating tasks, especially when the alternative is hiring a senior HR professional.
Keep Up With Operational Fluctuations
HR outsourcing can better accommodate fluctuations in operations and organizational needs. For instance, if a company has heavy recruiting cycles before a busy season but hiring is otherwise slow the rest of the year, then the business can bring on a contract recruiter on an as-needed basis. This arrangement is more strictly transactional as well as temporary. An in-house HR representative might get overwhelmed by the sudden need to focus on staffing and may let other duties slip or feel resentful at the sudden overwork, however an outsourcer has a more straightforward idea of the expectations of the job and the duration of employment.
Save Money
One benefit of HR outsourcing for companies in a recessionary gap is that it can help to reduce costs. Outsourcing HR functions can be less expensive than hiring internal staff, and it also eliminates the need for companies to invest in training and development for their own HR staff.
Get the Best Talent at Your Budget
HR outsourcing during a recessionary gap helps the company focus its recruiting objectives and land the best talent available at their budget to ensure productivity and efficiency remain high. Outsourcing HR at such a time also allows the company to decide on a budget for hiring and leave the rest to the outsourced HR firm. It is this HR company that will then evaluate the client business and notice any shortcomings in certain areas. This practice is necessary to establish what type of talent is needed where and what will be the cost of hiring and retaining such. For companies going through a recessionary gap, outsourced HR also allows the company the chance to tap into expert HR skills and services without having to make any internal reorganization to accommodate a whole new team.
Fill Temporary Talent Gaps
Outsourcing HR services in a recessionary gap is beneficial to any company that looks to fill temporary talent gaps occasioned by an economic shift. These outsourced HR services help to address any internal issues the company may have which are affecting its chances of attracting top talent. Moreover, outsourced HR services will help create a lasting recruitment strategy for the business in question.
Free Yourself to Concentrate On Your Business
Tough times call for tougher decisions, and in the present business climate, the requirement for businesses to fully focus on their core business activities has emerged as a clear winner. In order to concentrate on the heart of your business, more and more companies are outsourcing HR processes. Paying an expert to do the job allows you to get on with what you do best, run your business.
Corban OneSource is a Mid-Market Human Resource Outsourcer or HRO for companies of 75 to 6,000 employees. Are you looking to outsource the core HR functions of Payroll, Benefits Administration, and HR Support for your Biotech Lab?  Find out more here.