Best Nonprofit to Work for With an Amazing Corporate Culture:  The millennial generation is changing how employees find work. Along with digital networking and connecting on social media, this latest generation is values-driven. More than 70 percent of millennials say they are willing to spend more with brands that support causes that are important to them, and the average millennial worker is willing to give up $7,600 in salary every year to work for a company with a better culture or environment.
Over the past few years, millennials have also become more critical of nonprofits. They want to make sure that the charity they support is a good steward of their funds and has responsible and efficient operations. They also want the company culture to reflect the giving culture. These five nonprofits are great examples of companies that are creating good in the world by establishing a healthy company culture that aligns with their missions.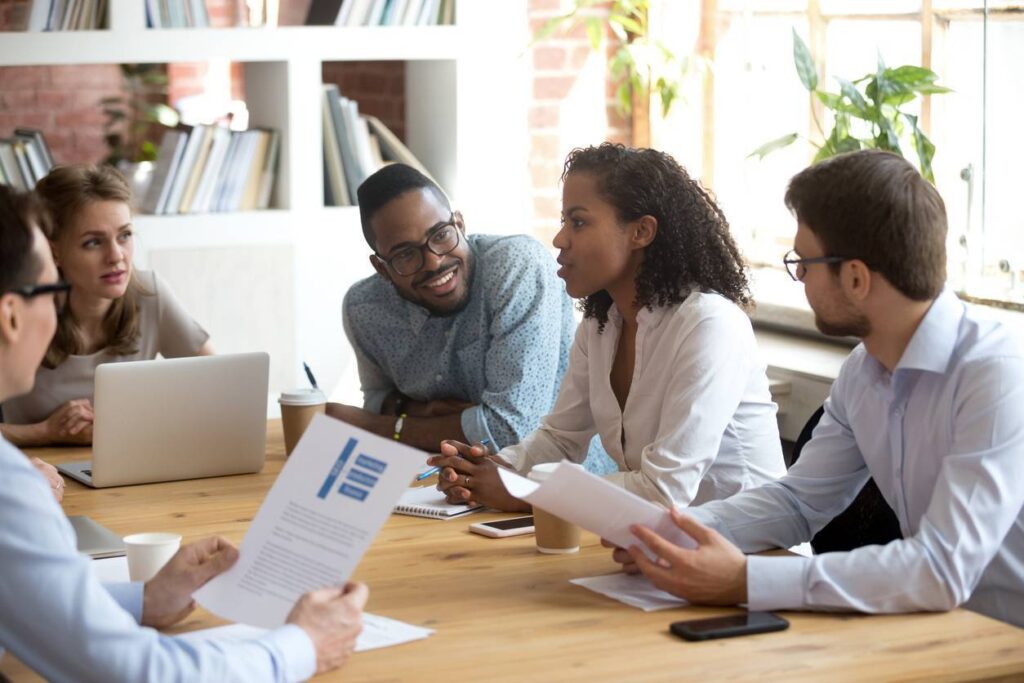 Best Nonprofit to Work For
TED
So many TED talks focus on taking steps toward a better life and motivating teams to overcome adversity, that it only makes sense that the TED headquarters would follow the advice of its speakers. TED is so much more than speaking events and short videos, along with the TED talks, the nonprofit has conferences, series, and educations sessions that span the globe. TED content even comes in more than 100 languages around the world.  
If you ask employees why they love working at TED, many will talk about the benefits that the company offers. There are affordable vending machines, great healthcare, and free breakfast in the mornings. While these perks are nice, any company can buy their employees food, but that doesn't mean it has a good culture. When you dig deeper, you can really see what sets TED apart: employees have professional development stipends to grow their skills, they can work remotely, and offer a progressive time-off policy. They want their team to work smarter and grow their careers. 
YWCA
The YWCA is often listed on one of the top nonprofits to work for because they are global and focused on empowerment. Their mission is to eliminate racism and empower women. Their mission is more important than ever, as more people are making their experiences public. 
For example, the Washington Post reports that there were more than 1 million violations of anti-discrimination laws filed with the Equal Employment Opportunity Commission (EEOC) between 2010 and 2017. In 82 percent of those cases, the worker did not receive any form of relief.  
Along with offering a strong benefits package and an impressive amount of time off, the YWCA expects its employees to live up to its core values with certain performance standards. All employees are expected to value teamwork, integrity, communication, racial and gender equality, and accountability. With these values, the company culture is able to thrive and employees can feel respected in their work. 
Habitat for Humanity
Habitat For Humanity was named Indeed's top nonprofit to work and volunteer for in 2017 out of 1,200 total organizations. Habitat for Humanity is effective because it offers multiple ways for people to get involved. People can volunteer, donate, advocate, and support the mission in various other ways. The organization sees how each volunteer brings something to the table and applies this belief to the workplace. 
Employees who work for Habitat for Humanity will find a culture that values the skills of those who work there. This company offers tuition reimbursement for certain college expenses and has an employee recognition program to highlight the great work certain workers do. Employees who work hard and want to grow can find a welcome home in the Habitat offices. 
Seacology
Seacology is another favorite for people to work for. This organization takes a unique approach to conservation: it looks at the community needs of the people there are works to solve those needs in exchange for the creation of a nature reserve or reduced environmental impact. They believe that "environmental issues are human issues," and work with cultures to solve problems. 
For example, by building a new school in Samoa's Falealupo, the villagers won't have to rely on logging to pay for their kids' education.    
The company culture of Seacology reflects the mission: in order to achieve your goals, you need to invest in the people. This is the same principle that many successful for-profit companies follow as well.  
Boys & Girls Clubs of America
The Boys & Girls Clubs of America rounds out the list of top nonprofits with amazing company cultures because they focus on the career training and goals of the staff that work there. The Boys & Girls Clubs clubs are meant to help kids find their futures. They meet role models and get help with school, increasing their chances of success in college or in their careers. 
Within the company, the Boys & Girls Clubs employees also have a growth mindset. Employees are encouraged to build their skills and follow a path forward to do what they love. This company also has 100% paid employee medical, vision, and dental premiums, which are fantastic benefits that few people would turn down. 
Improve the Corporate Culture Within Your Nonprofit
These nonprofits are effective because they value their employees and create a corporate culture that allows their staff to grow. Without amazing employees following their passions, these nonprofits would not be as successful as they are. 
We can help you improve your nonprofit corporate culture culture and become an organization that potential employees actively seek out — and stick with. Corban OneSource specializes in nonprofit HR outsourcing, including employee on-boarding and handbook development. When we help you manage processes, you save money for your mission, and you have a better chance of attracting and retaining the best people in the business. Reach out to discuss outsourcing Payroll, Benefits Administration and General HR Administration.