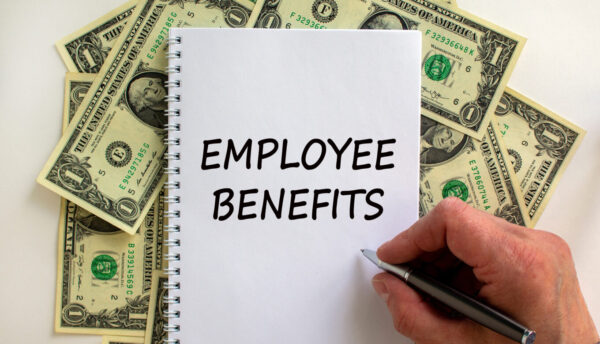 Over the decades, employee benefits have massively expanded into things no one thought would be possible just 20 short years ago. Nowadays, benefit packages have the possibility of including optical, mental, dental healthcare, and more. Sometimes, it seems like it's just another year with the same benefits as last year, but if you look back at the history of benefits, it's easy to see the changes and expansions.  We will also explain how employee benefits affect total employment compensation.
For example, in 1996, only 60 benefits were offered to workers. In 2016, the annual Society for Human Resources Management's Employee Benefits Research Report found that benefits offered now reach 344. The development ranges from retirement, healthcare, and vacation time.  Now it is even more generous and comprehensive then ever in a tight job market. It helps in the hiring process these days to explain to job recruits how employee benefits affect total employment compensation.
Despite the enormous growth of all benefits, core benefits have essentially remained the same. SHRM blogger Evren Esen writes, "Health care coverage: 90% of companies offered coverage through either a PPO or HMO in 1996 and when we analyzed the numbers of organizations that offered either a PPO or HMO in 2016 it was also 90%." What has expanded is the amount of healthcare covered. As mentioned before, presently, an employee can now have coverage for a range of healthcare that wasn't available previously.
So, it's 20 years later. We're in 2016, and we are asking ourselves what benefits are about to change. According to INC writer Ilan Mochari's interview with SHRM Manager of Compensation and Benefits Bruce Elliot, you should pay attention to changes in the following benefits: education and leave, mobile health, mind and body fitness, and flexible hours. Because the core benefits have been stable since the 90s, expect to see small changes in "the benefits you've come to laconically accept."
Mochari writes that companies will likely follow the lead of big corporations, offering to pay a part of its employees student debts. Also, companies might extend its paid leave policies for new parents. In 2015, Netflix announced its decision to give its new parent employees unlimited maternity or paternity for the child's first year. Recently, we have seen a big movement towards parent-friendly policies in the United States. Netlfix's example encouraged other large companies to keep up with the cutting edge curve and change its own extended leave rules.
Changes such as these could happen for different reasons. Mochari explains that," First, notes Elliott, benefits like this help in recruiting and retaining female employees. Second, it's election season. "The candidates on both sides of the aisle are talking about this more, and you can bet it'll be a campaign issue later on," he says."
Keeping up with the benefits can be confusing. With certain movements and elections, companies try to stay ahead of the curve, trying to offer the best benefits out there. As we all know, it is one of the best way to attract and keep the best employees. If you're confused about benefits, let Corban OneSource answer them. Find out how to best maximize your benefits and stay on the cutting edge.
Offering additional benefits is something that can be very valuable to employees. Trust Corban OneSource HR Outsourcer to manage that and all the basic HR services of Payroll, Benefits Administration, and General Administration to. We are a trusted HR Partner Provider of comprehensive HR Outsourcing Services for Over 24 Years.  We specialize in companies with 75 to 6,000 employees. For additional information on HR services, Click Here