Each year, the Department of Defense's (DoD) annual budget continues to grow larger to support national defense initiatives and priorities. For the 2024 fiscal year, the DoD has requested $842 billion, which Secretary of Defense Lloyd J. Austin III says: "As our National Defense Strategy makes clear, the People's Republic of China (PRC) is our pacing challenge. This budget seeks to meet this critical challenge today, tomorrow, and into the future by providing the resources today to continue to implement our National Defense Strategy and keep our nation safe while delivering a combat credible Joint Force that is the most lethal, resilient, agile, and responsive in the world." To achieve the goals the DoD has established, it will require a mixture of traditional and non traditional defense contractors to provide vital services and products.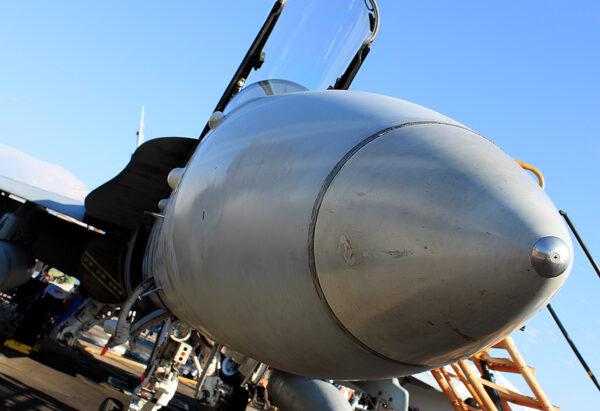 What is a Non Traditional Defense Contractor?
A defense contractor is anyone who enters into a contract with the DoD, must be a non-federal entity, and can be either traditional or non traditional. A traditional contractor has contracts or subcontracts with the DoD that are subject to Cost Accounting Standards, generally worth billions of dollars. In contrast, a non traditional defense contractor is an entity that does not meet these requirements. Traditional defense contracts are generally best suited for larger, established companies that understand the defense contracting landscape. However, non traditional contracts are often better suited for smaller businesses or those who lack experience with defense contracts and the "
primary intent is to allow research and development (R&D) to proceed quickly
." These contracts are awarded for amounts less than $500 million.
Why Should Defense Contractors Care About HR?
Defense contractors are held to extremely high standards by the Department of Defense. Beyond ensuring that industry best practices are maintained in the research and development, manufacturing, or prototyping processes, companies need to carefully consider their approach to HR. Developing strong HR policies and strategies can help companies recruit and retain the talent needed to support government contracts and maintain compliance with rapidly evolving HR regulations.
Even more importantly, defense contractors that fail to comply with employment regulations can face severe repercussions. This may include losing contracts, ineligibility for future contracts, and civil or criminal sanctions, among other penalties that could be detrimental to the business.
The Advantages of an HRO
More and more, companies are opting to outsource some or all of their HR functions to an HR outsourcer. In fact, 66% of companies find this a viable strategy for controlling costs, increasing flexibility, and providing superior service to their employees. For non traditional defense contractors, partnering with an HRO can relieve redundant and repetitive administrative and HR tasks, allowing them to reallocate resources and staff to more strategic initiatives. This is important because it can help them more effectively compete in the complex defense contracting landscape. Let's cover some of the key ways that an HRO benefits a non traditional defense contractor.
Meet Capacity Requirements: For companies managing their HR in-house, fluctuations in employee count, HR services, or other major shifts can make it difficult to keep up. With too many new employees, companies need to hire HR more HR staff. Alternatively, if the company's headcount decreases, layoffs may be inevitable. Working with an HRO like Corban OneSource helps companies with 75 to 6,000 employees easily navigate these fluctuations as an established team of HR professionals is always ready to meet changing capacity demands.
Expand HR Services: An in-house HR team may often spend all its time just trying to maintain routine HR responsibilities. This often leaves little time to offer additional HR services that can improve employee experience and engagement. With an HRO, companies can expand the volume of HR services offered, as the HRO can help design employee handbooks, and monitor changing employment laws for compliance, among other valuable services.
Offer Competitive Benefits: Beyond wage compensation itself, many employees are in search of employers that can offer competitive and comprehensive benefits. HR managers often spend a significant amount of time managing these benefits, so an HRO can help them manage them more effectively. For example, an HRO often can negotiate contracts due to its volume of clients, which helps companies control costs and offer more benefits to their employees.
Leverage HR Expertise: Experienced HR talent is essential, but hiring this talent in-house can be cost-prohibitive for many companies. By partnering with an HRO, non traditional defense contractors can leverage the experience of knowledgeable HR professionals while also keeping costs under control. This talent is essential as maintaining compliance with all applicable HR regulations is non-negotiable for successful defense contracts.
Improve Flexibility: Companies with a limited HR team may be unable to meet employee demands or offer the right level of HR services. By partnering with an HRO, companies can scale HR services up or down without sacrificing quality.
Retain Employees: From benefits to employee experience, HR plays an important role in the successful retention of talented employees. As mentioned above, an HRO can help employers offer more attractive benefit packages to employees, which can be a significant incentive during the recruitment and hiring process. At the same time, an HRO can provide more employee support options, which can help them navigate any questions or concerns they have regarding HR.
Ultimately, there are many reasons that non traditional government contractors should consider turning to an HRO to streamline their HR functions. From compliance to employee retention, government contractors can rely on an HRO to help them successfully offer their services and products to the Department of Defense. A partner like Corban OneSource has experience serving clients with between 75 and 6,000 employees and helping them control their HR costs.
If you're looking to learn more about how an HRO can benefit a non traditional government contractor, contact Corban OneSource today. Choosing an HRO like Corban OneSource can help you navigate the complexities of HR for government contractors, which can ultimately help you win more contracts in the future.