The right employee benefits insurance broker can be a major asset to HR leaders. With the right advice and guidance, HR leaders can make sure they have the best broker for their business needs. Choosing the right broker is an important decision because:
It can save you time and control costs.
It can help create an attractive benefits package for employees.
It can provide access to the best insurance markets, which in turn helps ensure a competitive edge.
But how do you know if your employee benefits insurance broker is good? Keep reading to find out if your broker is right for you and how to find employee benefits administration that fits your needs.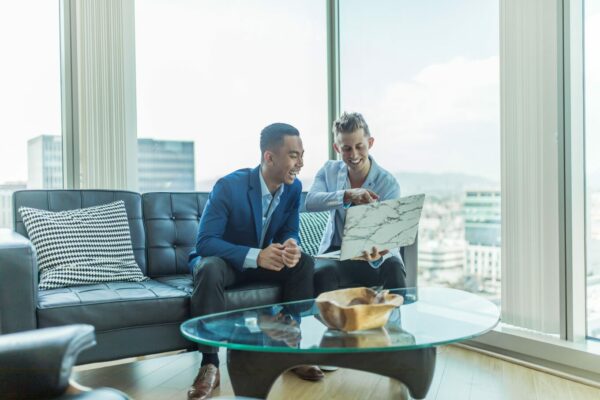 Type of Employee Benefits Insurance
The type of employee benefits broker you choose should be based on your business needs. Some brokers specialize in medical, dental, vision, and life insurance while others may offer additional services such as education benefits. Identifying the specific types of coverage that will best serve your organization's needs is important before selecting a broker. This means analyzing your current coverage and researching the different options available to you.
Is Your Current Broker Right for You? 
Once you have identified the types of employee benefits insurance coverage that are best suited to your organization, it is time to consider the qualities that make for a good broker and what to look for. A good broker should be able to provide advice and guidance on selecting the best coverage for your needs and negotiate better rates.
When choosing a broker, look for one who is knowledgeable about both the insurance industry and your organization's specific needs and consider things such as:
Low employee turnover rate
Their experience and qualifications
Their access to all insurance markets
Their team of well-qualified support staff
The type of customer service they provide.
Their ability to understand your current coverage, analyze any possible changes, and make recommendations.
Signs of a Bad Broker 
Unfortunately, some brokers may not be suitable for your organization. A bad broker might talk more about the insurance than how it fits your business needs, or they may not be proactive in helping you find the best coverage for your organization. They could also try to push a certain type of coverage that does not fit with your current plan. Other signs of a bad broker include:
Having a high employee turnover rate
Not taking the time to understand your business needs.
Not being able to provide access to all insurance markets.
Not providing advice or guidance on selecting the right coverage
Trying to sell you coverage that is not necessary or appropriate for your organization.
What Makes A Good Employee Benefits Broker?
When looking for a good employee benefits broker, HR leaders should be on the lookout for certain key qualities.
Confidence: A good broker should be able to confidently discuss their knowledge and understanding of employee benefits insurance and provide sound advice. From their experience, a good broker should understand the complexities of employee benefits insurance and be able to explain how it can benefit your business. By looking for a broker who is confident in their ability to provide the best advice for your business, you can be sure that you are getting the most out of your employee benefits insurance.
Proactivity: A good broker should constantly strive to keep up with changes in the industry and present solutions to HR leaders that will benefit their business. This includes offering new products and services that can help reduce costs and improve coverage. Being proactive will ensure that your business is always up to date with the newest insurance options.
Open Communication: Good brokers should be willing to communicate openly about their ideas for employee benefits insurance. This includes discussing any new products or services, changes in the industry, or strategies for controlling costs. By keeping the lines of communication open, HR leaders can be sure that their broker is always providing them with the best possible advice and guidance.
Understanding: A good employee benefits insurance broker should take the time to understand your business needs and recommend solutions based on your specific situation. This includes assessing the current coverage options you have in place, understanding your budget and goals, and creating a personalized plan to maximize the benefits of your employee benefits insurance.
Experience: HR leaders should look for brokers with extensive experience in the industry. By choosing an experienced broker, you can be confident that they will have the resources to provide high-quality advice and guidance on employee benefits. With a well-qualified support team and access to all insurance markets, it also ensures that your broker is up-to-date on the latest trends in the industry.
Finding the Right Broker for You 
At Corban OneSource, our employee benefits insurance advisors are committed to helping employers with between 75 and 6,000 employees find the right coverage for their businesses. With extensive experience in the industry, we understand the complexities of employee benefits and provide advice tailored to each client's individual needs. Our team has helped businesses in a diverse range of industries, so you can rest assured that we can recommend the best coverage for your organization. With an emphasis on controlling costs and meeting your individual needs, our advisors strive to provide the best advice for helping your business grow. View our benefits administration offerings to learn more about how Corban OneSource can help you make the best decision for your organization.