For sports organizations, there is always a deadline and cutting costs in any way possible is crucial to success. Whether your organization is big or small, you can always spend more time on your team and less time on your HR needs. Sometimes your organization will focus more on people, like with Corban OneSource clients among the most popular sports leagues in the world Major League Baseball Players Association (MLBPA) have an operation that focuses on aspects of sport in more ways than just competing. This is where Corban OneSource's HR outsourcing services come into play.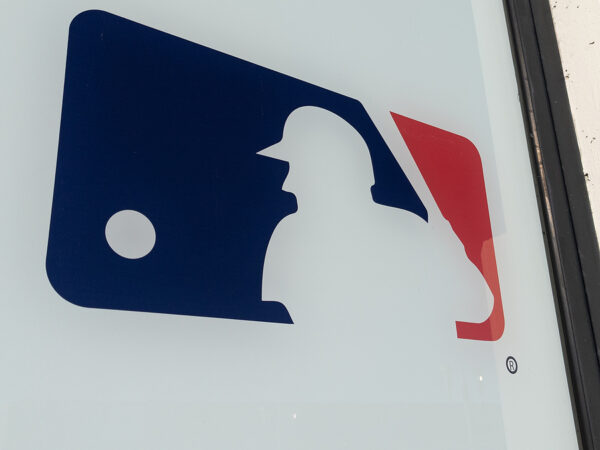 What is HR Outsourcing in Sports?
Most popular sports leagues in the world of all types that deal with athletes or athletics are faced with significant issues like high-end and increasing employee salaries, rising costs of goods, and difficulty keeping events successful in terms of growth, sales, and ROI. This has become ever more important with the COVID pandemic causing a detraction from live events. But this increased time at home has increased online sales for those prepared to scale their business. Outsourcing your organization's HR services mitigates these problems and saves your team time and money when it comes to your HR and frees your organization up for the essential tasks of growing awareness and filing seats. Businesses can successfully achieve this using a variable cost model of outsourcing.
Outsourcing your sports organization's HR processes will lead to a more productive workforce for athletes and other critical members of your team. By focusing on the meaningful parts of their job, your sporting organization's success, your company will become more effective at achieving its goals, since employees can focus less on marginal tasks and administration and more on critical organization needs and team building. Your staff will not only be freed up to focus on your organization; your company will experience cost savings by outsourcing their HR to professionals. Using web-based technologies, outsourcing saves organizations money by no longer having to pay for technology, allowing them to instead reinvest that money into their team. Outsourced HR services give the most popular sports leagues in the world a fixed cost for all of their HR and administration needs, letting your operations flourish in every aspect and allowing your staff to manage your teams and athletes better while the outsourcing pros handle your HR needs.
Services include:
HR and Payroll Services
Employment Verification
HRIS Systems Outsourcing
Employee Benefits Administration
Workers' Compensation Administration
Outsourcing your organization's HR and administrative needs will ensure you can prosper year-round by focusing on what matters most, your team, players, fans, and company. Finding the best HR and office team members for your organization may be difficult. Still, Corban OneSource ensures you get the best HR outsourcing services to manage costs better and focus on your organization's operations and success, not this area of business.
Growing your Organization with Outsourcing
The benefits of outsourcing traditionally mean that your company can achieve max efficiency and lower costs by finding a partner who is better suited for a certain task. In fact, outsourcing reduces costs by 15% on average for most organizations. There are still some disadvantages to consider before selecting an outsource company. Situations may arise, such as security breaches when data is shared with a third party, a higher admin burden when working with multiple vendors, and an increased dependency on your outsource partner.
Every sports organization, like the MLBPA which interestingly is not the oldest organized sport in North America that manages many players, sports leagues, individual teams, and representatives of athletes, has many staff handling HR. Scaling is hard with a constant increase or decrease in headcount; sports organizations need a way to quickly scale their HR and admin services when times are busy and when they are slow. This is why HR outsourcing is excellent for everyone, from larger organizations trying to focus on a specific task to smaller businesses trying to spend less time on HR and more time on success. HR outsourcing can benefit your sports organization by handling all the extra paperwork and operations that come with operation by:
Giving you the remote use of a team of HR experts,
Employees can focus on your organization's core functions.
Reduces overhead from hiring new HR staff and improves your organization's functioning.
Provides scalability for smaller clubs and organizations to decrease and grow without penalty.
Reduce the time needed to manage various business departments with administration services.
By outsourcing HR services, sports organizations can focus on putting fans in their seats and getting tv/radio/advertising exposure.
Sports organizations outsourcing human resources can be an excellent method to cut costs, increase employee productivity and reduce the amount of time your organizations must allocate for HR and administration-related tasks. Outsourcing your HR department allows you to focus on your core operations and functions while getting all the benefits of an in-house HR and administration team. It is an excellent option for companies looking for ways to augment their workforce and grow as an organization without making expensive capital expenditures.
Outsourcing: Saving Sports Organizations Time while Controlling Costs
Sports organizations like the MLBPA commonly face challenging and constantly evolving times. When baseball season is in full swing, it is all hands on deck in the HR department, but operations may need to be scaled to cut costs in the off-season. This is one of many reasons outsourcing HR is excellent for taking over the burden of managing employees' and athletes' files or handling organizational paperwork. Outsourcing these repetitive HR and administration tasks lets you control costs while maintaining a high level of employee satisfaction and organizational success.
Outsourced HR Services allow your sports organization to achieve its most significant goals, be that a championship or company growth, by letting you focus on what's important. All this while saving time and money throughout the agreement term with an outsourcing service like Corban OneSource. Our HR outsourcing services help sporting organizations avoid rising costs from organizational scaling while maintaining a high commitment from employees. Outsourcing lets your organization focus more on selling tickets and attracting an audience while we handle your outsourced HR needs. You can also avoid costly front office training, while your best employees can concentrate on maintaining other operations. For nearly 25 years, we've been helping sports and other organizations put between 24% to 32% straight to their bottom line every year.
Outsource Necessary and Time-Consuming Company Functions
For decades outsourcing has been changing how companies operate, but with the rise of technology and the internet, outsourcing can ensure you get the best workers for the job. Eliminating the need to hire the "best HR" candidate or someone to run your administration, now you can focus on bringing attention to your team. The MLB Players Association now including Minor leaguers utilize the outsourcing of Corban OneSource to allow them to focus on the best pieces for their collection, monitor information about athletes in the Olympics, and use this to make their company more prosperous. Many companies have turned to gig-workers to find the best employees with remote operations; outsourcing provides all the benefits of gig work, such as you aren't directly hiring employees and not paying for these operational costs. However, unlike gig-workers, a trusted HR outsourcing company like Corban OneSource will guarantee you have the best HR staff possible.
By outsourcing payroll for amateur organizations like AAA clubs, referee unions, or college teams, these organizations can focus on winning and not HR and let outsourced pros handle your payroll while you improve costs by getting it done right and on schedule.  Sports leagues will have more time to focus on who is on their payroll and how they are playing, not how they are being paid.
Corban OneSource handles three significant HR aspects: benefit betterment, HR outsourcing, payroll administration. Corban OneSource's specialty is streamlining HR processes for companies with 75 to 6,000 employees to operate effectively and efficiently. Outsourcing payroll administration, for example, reduces most popular sports leagues in the world time spent doing HR while freeing up time and improving costs. At Corban, we pride ourselves on our payroll outsourcing services. Leading industry experts handle the most critical and expertise issues your organization faces in payroll, allowing your top employees to focus on organizational success by having expert human resource functions outsourced.
Successfully Outsourcing any Sports Organization
Our low-risk approach to outsourcing benefits, payroll administration, and compliance so you can focus on winning. We work with each organization to understand your specific needs and desires for your current HR and how you want your operation to run to create workflows that fit your organization. We supply the best team of HR experts possible so you can focus on assembling the best team on the field. For example, Corban OneSource is trusted by major league baseball to handle all of their administrative and HR tasks so the MLBPA can focus on their players so everyone can enjoy baseball. We can handle everything from compliance to employee handbook creation and customized reporting, ensuring you will never be in the dark about where your organization is headed and what comes next. Contact Corban OneSource if you are interested in outsourcing some or all of your admin and HR operations.
The MLBPA which now includes Minor Leaguers has turned to Corban OneSource to handle their sporting organization's HR needs. Our proven HR outsourcing process enables us to streamline an organization's administration and HR processes within minutes, saving small and large organizations alike the money and time they otherwise would have spent trying to handle these functions expensively in-house. Corban offers various pricing options to allow amateur, college, or even major league organizations to benefit from the usefulness of HR outsourcing. There's a solution for every company. We have assisted many organizations like the MLBPA to operate more efficiently to focus on their team and perform better.
Operate at Maximum Capacity, Perform at Maximum Capacity
When most popular sports leagues in the world are looking to outsource their HR to professionals, they must understand the inner workings of administration and HR services they are receiving. This will help your organization's operations by allowing you to easily adjust employee costs by scaling your outsourced services as needed. If you do not understand what your outsourced HR partner does, your costs and processes will suffer. Instead of handling these services in-house, you can trust the sports organization HR pros at Corban OneSource. We handle managing the rent, wages, and keeping the lights on so you can focus on filling the seats and winning games. These services help sports-related organizations and everyone from agents, lawyers, and more who work with athletes and payroll regularly. To avoid trying to staff HR in-house and to choose the best outsourcing service for your needs, you will want to ask these questions before selecting a partner:
Who is handling my benefits outsourced to? Can they work with my organization's structure and current plan?
Will there be additional charges or needed services outside your contract's scope?
If you needed to switch vendors during your HR outsourcing contract, what would it cost? Is there a cap on this cost, and what is it?
How long has this organization been outsourcing HR services? What is their reputation? Will they be available to give my employees support should an issue arise?
After you have answered these questions and learned detailed information about what your organization needs in an HR outsourcing partner, it is time to call your next play. What HR services would help your sports organization if professionals handled this? We help companies with their job costing, yearly adjusted salary surveys, benefits administration, HR process transformation, or all of the above. Freeing up your time so your team can better focus on operating at maximum ROI, filling seats, and winning games.
Corban OneSource is aware of how much the sports industry has changed thus most popular sports leagues in the world require a professional outsourced HR service. This way, your sporting organization no longer needs to spend company time on repetitive and time-consuming tasks. Instead, you can focus on the functions that matter most to your organization operating at 100%. You can contact us for a free consultation, and we can get on track with your company operations to reduce your headaches with payroll administration. We specialize in outsourcing HR services for sports organizations with 75 to 6,000 employees. By outsourcing admin and HR sources to professionals, we can assist your organization with saving time and reducing costs while preparing your sports organization for the future.