Nonprofits face unique challenges, particularly with accessing useful resources. Your nonprofit can better leverage the skill sets and people within your organization. Often the individuals or small teams handling Human Resources for nonprofit organizations have unreasonable workloads. We can provide relief with HR Outsourcing for Nonprofits by Corban OneSource.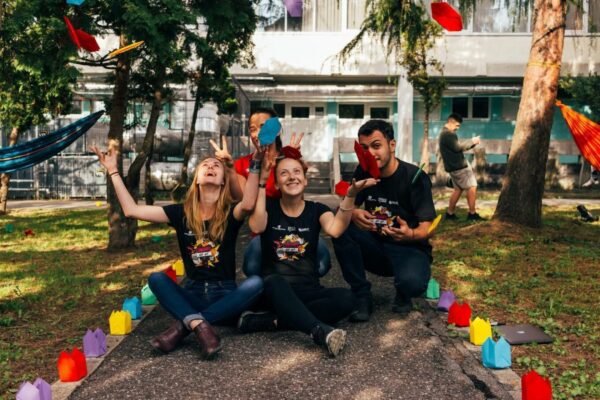 Overworked, undertrained, or rushed HR teams lead to legal blunders and administrative waste. HR outsourcing for nonprofits is an option to ease the demands and risks from in-house HR teams. Outsourcing can also positively impact staff and volunteers beyond the HR team.
The nonprofit sector in the United States employs roughly 11.9 million people or about 10% of the U.S. workforce. Nonprofits are the third-largest employment industry in the country. These employees deserve access to helpful and reliable resources for their HR needs.
Through outsourcing, a nonprofit organization could provide better employee and volunteer experiences. Outsourcing also presents the opportunity to reduce administrative costs and legal risk.
HR outsourcing for nonprofits can dramatically impact your staff and organization. Corban OneSource provides comprehensive HR solutions for organizations that dedicate themselves to making meaningful change in the world.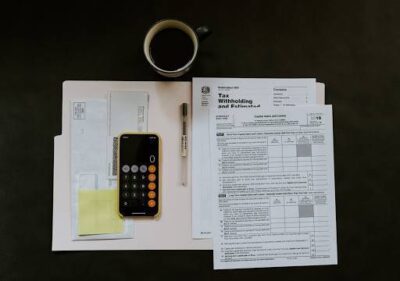 Change How Administrative Costs Impact the Organization's Success
Administrative costs are one factor that organizations must report for legal reasons. However,  the costs of administrative staff usually don't undergo further review after proper reporting. The result is that many donors, regulatory bodies, and the public become concerned about the lack of transparency with these costs. They ask why and how organizations manage their spending.
Charity Navigator and other nonprofit watchdog groups use the percentage of funds spent on administration as part of their rating system. These groups use this metric, acknowledging that more internal spending or financial mismanagement means less funding makes it to program expenditures.
 Unchecked and out of control administrative costs can have a detrimental effect on the organization's success and reputation. The nonprofit industry primarily uses a "low pay and make do" culture from fear of the consequences associated with reporting high administrative costs. That culture presents monumental challenges for nonprofits, including:
Relying on professionals who lack the necessary experience to perform well
Absence of critical skills among staff to protect the company
Employees don't have access to critical resources and support.
Outsourcing is a simple and effective solution. A nonprofit can outsource to a reliable company that reduces administrative costs. Through an HR outsourcing company, you can:
Access pay-per-employee pricing plans to keep costs low
Use high-quality reporting to showcase internal spending success.
Improve administrative spending by removing the weight of tedious HR paperwork and tasks.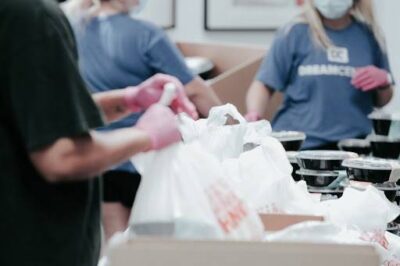 Focus on the Organization's Core Mission
Human resource duties and tasks can undoubtedly create a vortex of wasted time. However, employees that need support can fall into that same time draining cycle. Even necessary HR aspects such as training and onboarding can pull people's focus away from the organization's core purpose.
Enable your staff to dedicate their time to meaningful action and push your organization toward success. HR outsourcing for nonprofits presents unique opportunities, including:
Reliable structure for processing staff from hiring to termination
Updates on legal changes that affect the organization
Managing daily HR duties including payroll and time-off requests
Creating internal controls and accurate documentation
For most businesses, these are routine operational needs. Nonprofits struggle with some of these standard business aspects because of the shift between not-for-profit and for-profit operational management. Ideally, nonprofits would enable their teams to push toward goals and their core mission without any distraction. Outsourcing relieves the distraction of operation management.
Avoid complex systems and instead free up your staff across the board. Corban OneSource offers unique outsourcing solutions for nonprofits to help keep your team's work purposeful. Free up your staff with:
Clear job descriptions to streamline positions and processes
Employee onboarding
Employee handbook development to keep your core values in mind at all times!
Custom workflows
Easy to understand compliance processes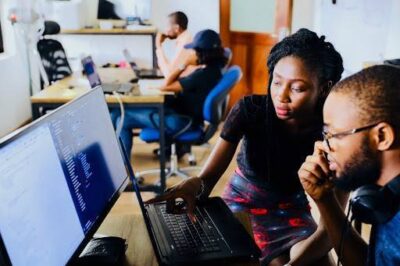 Reduce Expenses for HR Resources and Time
Andrew Urban, the author of The Nonprofit Buyer, urges nonprofits to prioritize Return on Mision over other measurements. He cites that necessary elements, including technology and staff, do impact the mission. Unnecessary turnover and time spent on HR resources do affect mission delivery.
Through outsourcing, nonprofit organizations can purposefully reduce expenses and impact the return on mission. Organizations can sustain numerous benefits from redirecting resources and time away from traditional HR demands.
Imagine how many DIY projects begin with the idea that it's less expensive. Most people believe that the time put into the project is acceptable because you're reducing expenses. Except, these projects are rarely cheaper than hiring a professional, and they often take much more time than expected.
If a professional, who would have completed the job from start to finish, can do the job at the same price or lower than your cost of materials, why would you not hire the professional? This thought process could change how nonprofits handle expenses and resources.
HR budgets range from $594 to upwards of $2,966 per employee, depending on the company size. Meanwhile, SHRM estimates that the average for-profit business spends $4,100 for every new hire. These expenses are far out of reach for most nonprofits.
 Expenses associated with HR resources and time include:
Recruitment and hiring
Training
Development
Compensation
Benefits
Hours put into payroll processing.
Hours dedicated toward correcting errors in payroll and documentation
How does outsourcing provide solutions for these expenses? Your staff will still have the technology, resources, and human support necessary for HR needs.
However, outsourcing companies such as Corban OneSource apply the expenses of human support, system maintenance, payroll processing, and other fixed costs across many employees. Operating on a large scale allows nonprofits to reduce in-house costs and increase control over incurred indirect costs.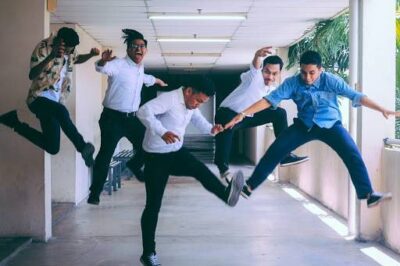 Support for Your Staff
Does your staff have the support they deserve? Nonprofit leaders often battle to show that their team deserves to earn an income. Then there is the struggle of providing benefits within a nonprofit organization and person-to-person support for everyday issues such as calling in sick or correcting a paycheck discrepancy.
Can your current HR team provide direct and immediate feedback to team members who have questions? Do your employees know whom to call when they need a sick day? How do your staff receive support during onboarding, and is the onboarding experience positive?
These questions require answers; however, leaders of nonprofit organizations are often addressing many other pressing concerns. Outsourcing delivers direct access to your staff. It ensures that they have one direct phone number or email to use when they call out or need adjustments to their schedule. It also ensures that the onboarding process is complete and complies with federal and local regulations.
Payroll Support
Many employees need help with submitting tax forms or understanding what certain forms need for completion. Outsourcing options should have a real human to help your team when they have questions and automated technical tasks.
Another common struggle for employees in for-profit and nonprofit sectors is questions regarding time and pay. Provide direct support for your staff through an outsourcing service that uses call centers to take these questions.
Payroll outsourcing is among the most frequently outsourced administrative functions in any business. It is a time consuming and mentally draining process. HR leaders understand that it's not strategic but can lead to substantial legal risk if not conducted properly.
A payroll outsourcing service should provide the following:
Complete confidentiality for staff
On-time check delivery
Support for all employees
Easy access for staff to see payroll alongside their timesheets or attendance
Benefits
Benefits rank among the top 10 drivers of employee satisfaction and engagement. Nonprofits' staff often feel that donors and contributors expect them to work without pay, much less without receiving benefits. Benefits are a great way to keep employees engaged and motivated. Finding the right benefits for your staff might be challenging, which is why those considering outsourcing their HR should demand flexible and customizable benefits handling.
The NonProfit Times and the Public Health Institute (PHI) work with human resources staff to recommend programs and initiatives. PHI covers all employee premiums, contributes to 403(b) retirement plans, and offers free financial counseling.
Benefits such as paid time off, remote work options, and company culture dramatically impact engagement, particularly among millennials and those new to the workplace.
If your organization offers healthcare and other benefits, an outsourced HR service provider could:
Offer customizable benefit plans.
Deliver meaningful support to ensure that staff get the full use of their benefits
Build benefit enrollment into the onboarding process
Make it easy to access benefits when needed, such as short-term disability programs.
Manage payroll deductions
Arrange for eligibility checks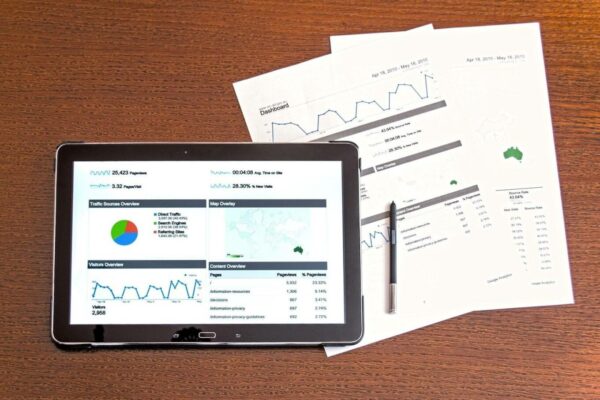 Resources for your organization
Most functions within Human Resources address employee needs but serve the organization. Tax reporting, legal compliance, and formal documents protect the organization. It's vital that nonprofits fully understand what they need to continue operating successfully. To do that, you may need to expand your access to some resources, including payroll and ongoing HR systems.
Payroll
A nonprofit organization needs a system that seamlessly integrates with attendance systems and timesheets. These organizations also need a platform for compliance checks and a cloud-based interface.
Even organizations that have an in-house HR team will likely rely on outsourced payroll services. Not all payroll services are made equal. HR outsourcing for nonprofits should include much more than tracking time and cutting checks. Expect nothing short of complete transparency, accurate reporting, and consistency in service.
Payroll services for nonprofits should offer outsourcing for:
Compliance management
Automated tax withholding and tax reporting
Onboarding support
Scalability
Data privacy
Integration with growing tech solutions for time and attendance
Many nonprofits operate internationally. Organizations looking to change the world should ensure that a payroll outsourcing service can accommodate international payroll needs.
Established HR Systems
HR outsourcing for nonprofits should always involve customizable solutions. Regardless of the organization's size, established HR systems must minimize risk, promote employee engagement, and grow with your organization.
Established HR systems include:
Risk assessment is a critical element of protecting the business. Assessing risk involves more than evaluating legal compliance. Look carefully at financial risk. When employers risk high turnover rate, risk through payroll redundancy, and the risk of inaccurate reporting, these issues often track back to HR.
Employee handbooks set the tone for how your organization operates. Many nonprofit leaders don't have the time or the resources to create a substantial employee handbook. These handbooks are a valuable resource for staff and management. It can ensure that the organization moves towards significant goals and stays focused on the mission. Additionally, it can establish critical expectations for employee conduct and handling of various processes.
Legal compliance ensures that the entire organization meets traditional standards and expectations.  HR teams may regularly perform compliance audits and spend countless hours keeping up-to-date with changes in regulations. Scrap that time and put it to better use. HR outsourcing for nonprofits should always include risk assessment and mitigation.
Job descriptions outline who performs what duties and fulfills which responsibilities. Nonprofits often have individuals performing a wide variety of tasks and helping others too. This culture of assisting team members and collaborating in unexpected ways is outstanding. However, with the guidance of professionally written job descriptions, your staff can stay on task while remaining available to support their team members.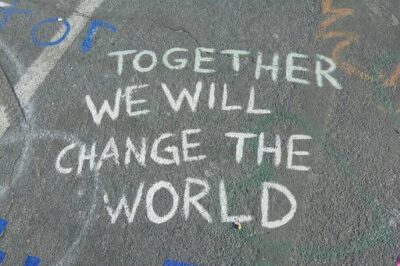 Outsourcing HR in Nonprofits Can You Change the World
Your nonprofit serves a purpose more prominent than the team or any individual. Some organizations aim high and want to change the world. Others want to improve their neighborhood or guarantee access to human rights. Your purpose should always take center stage.
Grow with your supporters, volunteers, donors, and recipients by providing well for the people who make this change possible. Your staff and organization can both benefit from outsourcing HR duties.
Save money, and delegate tedious HR tasks. HR outsourcing for nonprofits can help build a culture that attracts and retains the right talent while filling in administrative gaps where obtaining talent or skilled staff may seem impossible.
Focus on your mission and push forward while letting another company handle the administrative tasks. At Corban OneSource, we pride ourselves on supporting those determined to help others. Our HR outsourcing services include payroll management, benefits administration, compliance, onboarding, administrative paperwork, and more. Reach out to Corban OneSource to create and customize an HR outsourcing program for nonprofits that fits your needs and budget.