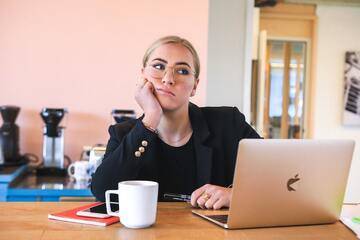 Each year brings different HR Outsourcing trends, but they usually include employer requirements and changes in regulations. However, 2020 has brought an endless series of obstacles leaving most Human Resource teams overrun with tedious work. Many of these teams cannot keep up with the daily changes affecting the workforce.
HR outsourcing trends are now taking center stage. Companies need more support to manage the high volume of staff members leaving the workforce while also onboarding new members. Hiring and exit management are only the start of modern HR challenges. These teams are also implementing remote work policies while maintaining an engaging and rewarding workplace.
Outsourcing is a reasonable solution for relieving an HR team of necessary but time-consuming tasks. This solution allows them to manage vital factors of staff management and assist other departments with HR issues. The most recent changes are affecting the entire U.S. workforce, rather than specific industries. In 2020, 88% of organizations required or heavily encouraged staff to work from home. Meanwhile, unemployment rates in the U.S. bounced from all-time lows to all-time highs.
HR outsourcing trends include relying on a trustworthy service to manage the ongoing HR tasks such as compliance, payroll, benefits handling, and HR support. As a C-level employee, you can shift your focus toward reaching business goals and tending to your staff's needs.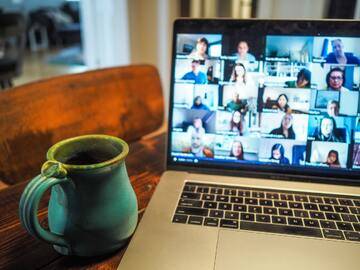 People-Focused HR Teams
HR professionals fulfill every aspect of employee relations within a business. From recruiting to exit processing, these teams help employees have good experiences. They uphold company policy and manage multiple administrative duties. Unfortunately, these teams are often weighed-down with the administrative tasks and hiring that they cannot effectively address the human element in the workplace.
Up-and-coming HR outsourcing trends allow these teams to focus on the human element. They can help staff adjust to remote work for the first time and create helpful policies for the new remote environment. It's even possible to use this new environment to host virtual job fairs.
In 2020, 42% of the U.S. workforce became full-time remote work employees. Most firms state they intend to keep the new work-from-home policies or offer partial telecommute options.
 Employee engagement is a substantial challenge for many teams. Remote work is quickly showing that teams can be exceptionally productive but still lack engagement. When teams can focus on people rather than paperwork, they can assess employee engagement and take decisive action to improve the work environment.
In addition to employee engagement concerns, employees are expressing more interest in understanding their benefits. Health, wellness, and intrinsic rewards are becoming hot topics in almost every workplace. Someone must be available to help employees understand their benefits and how to access them.
HR outsourcing trends show that many businesses are turning to a mid-market HR outsourcer. These outsourcers typically handle these HR elements for companies with 100 to 4,000 staff members.
Employees need more people-focused Human Resources now than ever before. Staff members need all the support possible for understanding new policies, benefits, and what company changes mean for them.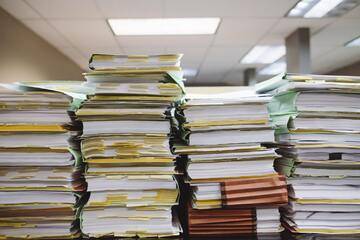 HR Outsourcing Trends Resolve the Paperwork Overload
Paperwork Armageddon is standard in every HR office. The paperwork-heavy tasks are what HR teams hate the most and are the happiest to outsource. Menial tasks such as payroll processing, onboarding, and handling the employee handbook are all outsourceable tasks.
The top HR trends include outsourcing:
Benefits administration
Support systems
Payroll
Compliance
Paperwork shouldn't drag down any HR team. As an HR leader, you can focus on strategic issues, team building, and promoting a positive employee experience.
Benefits Administration
Numerous research organizations and companies have poured time and other resources into understanding which benefits promote the best retention. Better employee retention can save on employee replacement costs, but benefits administration can become expensive too.
An HR team or an HR outsourcer should help employees understand and use their benefits through benefits administration. With proper benefits administration, a company can control costs and promote better employee retention.
The International Foundation of Employee Benefit Plans survey in 2016 shows that only 19% of employers report that their employees understand the available benefits. 31% report that participants don't perceive value in their benefits.
HR outsource trends include using the outsourcer to help assess eligibility for benefits and provide employee support. A reliable outsourcer should also control costs through bill reconciliation, enrollment management, and legal counsel.
HR Support
HR teams can focus on leading the company forward and developing protective policies that uphold company values. Through human resource outsourcing, these teams can get the support that they need for:
Compliance
Performance management
Employee handbook handling
Mitigation
Risk assessment
Job descriptions
Onboarding
Exiting
The tasks listed above are among the things that HR staff and everyone else in the company hate. Generally speaking, everyone hates onboarding. However, it is vital to bring in recruits and necessary for starting employee relations on a good note. All the same, one Gallup poll identified that only 12% of employees believe their organization has a great onboarding process.
These tasks are all HR support elements that an HR leader could outsource, giving them more time to focus on long-term growth, culture building, and more.
Payroll
Payroll administration is time-consuming and mentally taxing. HR outsourcing trends have included payroll outsourcing for a while now, but companies are exploring how they can provide an end-to-end payroll outsourcing solution.
Even complex payroll systems can find a place with the right HR outsource solution. As an HR leader, expect everything from tax forms to PTO management from a single solution. Many companies are looking for ways to cut costs in payroll, and it is expensive to use multiple programs, software, and payroll service providers. A single solution provider for payroll handling needs to ensure compliance and security and fulfill all Human Resources duties during payroll processing.
HR payroll solutions should include:
Tax forms
Auto ax withholding
Deposits
PTO management
Leave requests and management
Transparent payroll handling
Secure dashboard for quick and easy overview
International payroll services
Complete reporting
Easily integrated timesheets and attendance systems
Your HR team can better manage their time with outsourced payroll and not have a recurring challenge on their calendar. It's common for entire Human Resources teams to feel the storm cloud rolling in as payroll time approaches. Not only can outsourcing payroll save your HR team a substantial amount of time, but it can help promote engagement by pulling this overwhelming task off their desk.
Companies that outsource payroll can  save 22 to 34% in payroll costs. Outsourcing allows companies to avoid costly fines, as these companies provide greater accuracy during payroll processing.
Options for Outsourcing Compliance
Compliance is a common obstacle for Human Resources as they are the critical point between legal action and the company. Through documentation such as policies, procedures, and the employee handbook, HR sets the scene for legal compliance. They are also responsible for following up and ensuring that they handle each employee issue and PTO or leave requests in compliance with state and federal law.
These compliance initiatives aren't one-off events either. Every business and every employee directly experiences the impact of ACA, FMLA, ADA, and FLSA. These are some of the foundational elements of compliance that pulls on an HR team's time. Compliance feels overwhelming because of the need for clear, consistent, and legally accurate internal documents.
ADP identified the I-9 Form, ACA, COBRA, ADA, and FLSA as the five most common compliance fines. Even with proper business compliance systems in place, these fines and the legal risks they come with are apparent.
However, compliance is continually changing, and HR leaders must stay on top of legal expectations and requirements. Outsourcing compliance can provide an HR leader with the peace of mind in knowing that changes in regulations will receive an immediate response.
Human Resources is also responsible for managing the unemployment process and handling unemployment appeals. They must also respond to questions or concerns regarding wage or hour compliance. When companies outsource major HR duties, it is possible to get full support and legal guidance on all of these common obstacles. HR leaders can feel more secure in their compliance with recent changes and ongoing management for day-to-day compliance concerns.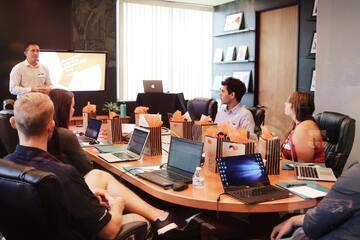 HR Outsourcing Trends Allow Companies To Control Costs
HR outsourcing trends closely fit with the overall HR theme of 2020: cost control. Human Resources has seen numerous changes in 2020. Most companies have experienced teams going fully remote, while some employees are fighting for partial remote work. Meanwhile, other employees worry about the safety of the workplace and more. All of these elements have complicated even essential HR duties.
Outsourcing HR can leverage experience from external sources and take the burden off your HR team. Allow your team to reclaim their time and focus on critical concerns such as strategic innovation to help the company move past difficult times and thrive.
Common HR trends in 2020 include:
Enabling a remote workforce
Downsizing the in-house HR team
Improving compliance through consistent document management
Outsourcing menial tasks that detract value from the in-house HR team
Of course, there's always the concern that outsourcing will lead to higher costs. An HR outsourcing solution can be affordable and save costs by avoiding mistakes and actively mitigating risk through improved accuracy and without the high-demand of multiple other duties.
Up-and-coming HR outsourcing trends include handing over the responsibility of managing retirement plans, COBRA administration, and end-to-end payroll. The challenge is finding the right service that fits your company's size and needs.
With a per-employee pricing model, outsourcing HR tasks can be affordable and empower your in-house team to tackle bigger challenges within the company. As a CFO or COO, this is attractive as it is both efficient and offers greater cost control.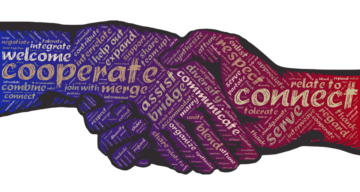 Planning for HR in the Future
If 2020 has shown us anything, it is that the future is uncertain. Very few people expected widespread shelter-in-place orders in February, but they rocked the nation in March. Companies have embraced remote work, and 99% of remote workers want to continue telecommuting or work remotely part-time.
For HR teams, this means more policy writing. It also means more struggles with compliance as employees adapt to working from home. However, remote workers and remote work policies also present the opportunity to hire staff outside of the area. The future of HR will present many situations where an obstacle delivers a positive by-product.
It's possible that because of the major events of 2020, HR leaders will have the opportunity to build a better Human Resources experience. Human Resources departments will continue to cultivate diversity but now with wider applicant pools. Through outsourcing, companies can better connect their employees with benefits that match their needs by providing support on benefit education and accessibility.
Of course, even when outsourcing payroll, benefits administration, and HR support, a company should always have easy access to transparent details on these subjects. Don't lose sight of the boring details, but allow a service to handle these time-consuming and tedious tasks.
Corban OneSource is leading HR outsourcing trends by providing services and information to help employers support their staff and their business goals. Contact a helpful member of the Corban OneSource team to learn about outsourcing payroll, benefits administration, and HR support for companies with 75 to 6,000 staff members.