Employee Benefits
During these difficult times, employees are relying on their employers to provide for them, not just in terms of salary. 
That's why providing a strong benefits package is more important than ever. Providing the health, retirement and savings benefits your employees need will let your employees know you are there for them in times of crisis.  We will now describe how total job benefits and total employee compensation differ.
While most companies want to offer a competitive benefits package, few know where to start or what their employees will value. Looking at the trends for 2023 and beyond, a few key benefits stand out that you might not offer yet. Consider adding these eight benefits to your existing packages if you think they would be beneficial to your employees.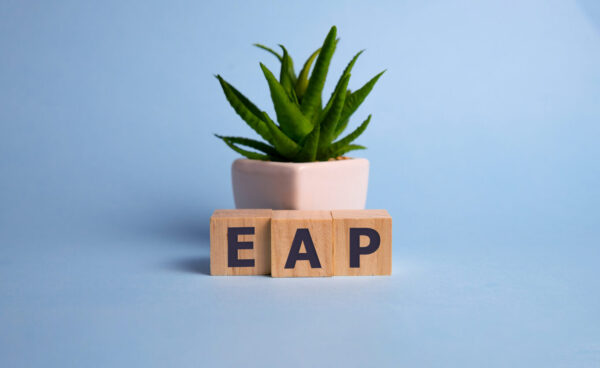 Paid Maternity and Paternity Leave
America is sorely lacking when it comes to maternity leave. According to a 2019 report by UNICEF of the world's richest countries, the United States is the only country that does not offer paid maternity leave. Australia offers the lowest amount beyond the United States, with eight weeks of fully-paid maternity leave. The best country on the list is Estonia, offering 84 weeks (18 months) of job-protected leave to moms.
Today, many companies are trying to step in and offer leave where the federal government will not. They set up their own policies of about six weeks, though some companies (like Etsy at 26 weeks) offer much more.
Additionally, companies looking to offer maternity leave may want to offer parental leave instead. Parental leave includes paternity leave, so dads can stay home during the first weeks of their child's life instead of returning to work after a few days. Parental leave is also more inclusive: it accounts for same-sex couples and couples who adopt and want to use the time to help their new child adjust to the household.
Companies looking to attract qualified, diverse applicants should consider improving their child-leave plans and employee benefits.
Mental Health Employee Benefits
2023 is the year that brands focus on the well-being of their employees. Many healthcare plans have limited mental health services or don't cover them at all. This has led employers to actively seek out mental healthcare options for their staff members.
Including mental health in a benefits package highlights the true importance of employee benefits. It also destigmatizes problems like anxiety, depression, and bipolar disorder. Employees are more likely to seek help with these problems if they are covered. Employees with good mental health are more productive and happier in the workplace.
Additionally, more companies are offering mental health days where employees can call off even if they aren't sick. This allows team members to rest and recoup so they return refreshed.
Transportation Benefits and Stipends
Transportation is one of the biggest work expenses that employees have. Depending on the state, the average American spends between $2,000 to $5,000 annually on their commute. These costs include gas, parking, tolls, train tickets, bus passes, and other fees. In major cities, the parking costs alone could be several hundred dollars each month. This is why some companies have utilized their employee benefits administration to take the transportation burden off their team members. They may offer to cover the cost of their parking as a perk, offer train passes, or even include a gas stipend in their paycheck.
These benefits make it more affordable to work for a company and prevent employees from seeking work with another business with a closer commute.      
Student-Loan Repayment Programs
It appears that President Biden will step in to do this for you. Nonetheless many companies want to hire candidates with higher education degrees. However, many of these degrees leave employees with significant amounts of student debt. To solve this, an increasing number of companies are offering student loan repayment programs where employees can pay off student loans and receive financial help from employers.
For example, Aetna offers full-time employees up to $2,000 per year for their student loans with a $10,000 lifetime limit. This can significantly help employees pay off their debt and start saving for retirement or a downpayment on a house. Aetna also offers tuition assistance for employees currently in school.
Not only does helping employees pay off student loans improve recruitment and retention, but it also encourages team members to pursue higher-ed degrees that they can apply to their work, making the company better informed as a whole.  
Caregiver Leave and Benefits
Human resources teams are starting to consider the whole family, not just the children that employees need to take care of. As a result, more companies are introducing caregiver coverage to their employee benefits plans. Caregiver coverage helps take the stress off of employees who have become the primary caregiver of parents or relatives. It may include assisted living expenses or hospice care.
Companies are also providing caregiver leave, where employees can take off for a few weeks if necessary to find a stable situation for their relatives or to make their loved ones feel comfortable during their final days.
Pet-Focused Employee Benefit Services
Many people consider their fur-babies to be just as important to the family as actual human children – and they can be just as expensive, too. Vet bills can be thousands of dollars and can cause team members to miss work. This is why some companies are offering pet health insurance in their benefits packages. This helps employees cover expenses when a pet is in the hospital.
These same companies also offer pet sick leave and pet bereavement to help employees cope with a lost pet without needing to use their other paid time off. The Scottish brewery BrewDog even gives employees "Pawternity" leave for a week when they first adopt a pet.
Health and Wellness Benefits
Along with physical healthcare benefits, more businesses are providing incentives for employees to improve their overall well-being. For example, they may offer smoking cessation programs as part of their benefits packages to help team members quit. They may also offer gym memberships to encourage team members to exercise and improve their physical fitness.
These health and wellness benefits help employees save money and make working for your company more compelling. However, they also benefit your business. Healthy employees have stronger immune systems, which means they will likely use fewer sick days and your company won't suffer from absenteeism. Healthy employees also use fewer healthcare benefits, saving companies in the long run.
Investing in health and wellness is a perfect example of a company spending money in the short run in order to save even more over time. You invest in your employees and the expense pays off.
Retirement Savings and Education
Most companies have offered a standard 401(k) savings plan to new hires as part of their employee benefits package. However, most Americans are still under-saving and unprepared for retirement. About half of American homes (40 million households) have no retirement savings at all. Of American households who do have retirement accounts, the median retirement account holds only $60,000, according to the Federal Reserve. Over the course of retirement, the medical costs alone for a couple is estimated to be about $200,000.  
Companies can invest in their employees by offering retirement savings plans, but they can also help by offering financial education. This includes hosting seminars with financial experts on how to open retirement accounts and invest in them, understanding credit scores, and getting out of debt. Helping employees with their financial futures can make them less stressed about their personal situations and more appreciative of their employers.  Bonus refresher:  to your self describe how total job benefits and total employee compensation differ.
Use Our Employee Benefit Solutions
We endeavored to describe how total job benefits and total employee compensation differ.  At Corban OneSource, we work with companies with 75-6,000 employees to help them offer benefits to employees. We can work with businesses to identify key benefits that they might want and help them implement the programs for their staff. We are here to guide you through the benefits process.
If you want to improve your benefits and make your workplace more competitive for job candidates, reach out to us today. We are happy to review your current benefits and make recommendations based on previous success.