Real estate has been around for a long time. The industry as we know it began to take shape in the early 20th century, but in the time since, the world has dramatically changed. Technology dominates everyday life, and many industries have been quick to adopt and implement these new technologies to create efficiencies and realize new opportunities in a competitive global market. However, the real estate industry has been slow in the uptake of these new technologies, and real estate development software has the potential to transform the industry.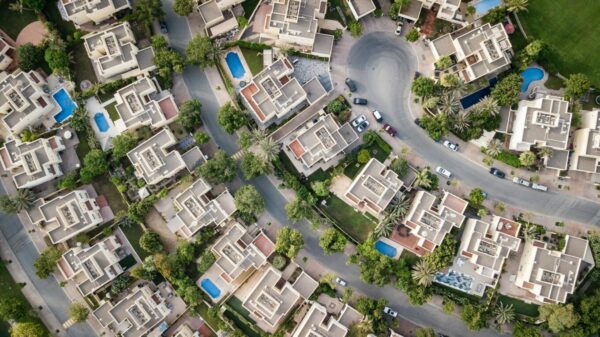 Software in Real Estate
Ultimately technology can allow real estate companies to make decisions faster and with greater precision. In the real estate development space, building information modeling (BIM) is one of the technologies that will provide incredibly valuable. BIM allows real estate developers to build a digital representation of a building that can be used to run simulations, facilitate repairs, minimize waste, control costs, coordinate workflows, and optimize labor needs. This type of tool gives real-time insight into the development process to ensure developers, property owners, and other stakeholders are on the same page during the process.
This is especially important as the high demand for housing continues to place pressures on the real estate market, both in terms of new developments and existing property inventories. Over the past decade, there has been an underproduction of both single-family and multi-family properties that has led to this high demand for housing.
This sophisticated real estate development software requires skilled software developers to build it. However, software development is a skill highly sought after by many companies, leaving skilled, experienced talent an incredibly competitive role to fill. Because of this, a Human Resources Outsourcer (HRO) is a valuable partner for companies looking to streamline their HR functions and improve employee retention.
Leveraging an HRO
For real estate developers, an HRO can be an incredibly important asset. By outsourcing HR functions, companies can instead focus on their core competencies. HROs offer customized services to meet the needs of real estate development companies, ensuring that strategies are tailored to the unique goals of the company. With HROs like Corban OneSource, real estate development companies with between 75 and 6,000 employees can enjoy a cost-effective and scalable solution for HR.
When looking for the right staff to support real estate development software, an HRO can help improve employee satisfaction, engagement, and retention. This is crucial when it comes to talent in high demand, such as software developers. An HRO can efficiently manage payroll and benefits administration, which can help employers build competitive benefits packages and ensure timely payments to employees. And, when partnering with an HRO like Corban OneSource, companies can feel confident that strict guidelines are being followed to ensure compliance with payroll and other employment regulations.
For real estate development companies, partnering with an HRO is an effective way to control HR costs and improve efficiency and employee satisfaction. Contact Corban OneSource to learn more about our HRO services for the real estate ecosystem.