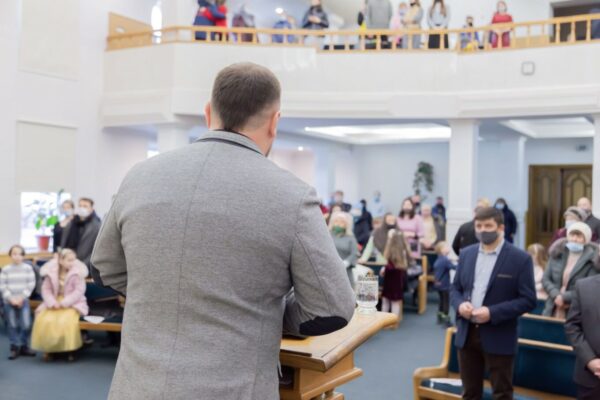 HR for Churches:  Religious entities often offer much more to their staff than a typical employer. Staff members may feel more connected or invested when working for a church and the experience is rewarding. When it comes to managing church staff, there are many unique challenges and often limited resources.
Church administrators handle payroll, manage benefits, and coordinate the church's human capital. Essentially, they are the General Manager who must navigate ever-changing regulations and laws while upholding expectations from staff, the congregation, and their higher-ups.
The wide range of duties and expectations make it a perfect opportunity to outsource. But when does it make sense to make that change?
Support for everything payroll related including taxes.
Churches face unique payroll and tax stumbling blocks. Not processing payroll correctly or mishandling payroll taxes can put the establishment in big trouble. Payroll is a legal time bomb if you do not have a skilled hand crunching the numbers.
When churches do not have a professional that understands the complexities of payroll and payroll-related taxes, they should consider outsourcing for payroll services.
Volunteer and working hours.
Imagine that your church's preschool teacher sees that Sunday school needs another hand. They excuse themselves from the congregation and jump into action. Is that volunteering or working? Did they punch the clock before they began helping, or did they ask for hour approvals afterward?
Volunteer hours must stand separately from working hours or clarify that you do not expect staff to volunteer on behalf of the church. Staff may want to still participate or donate their time to community events and supporting others.
Church staff often volunteer, and if they do not officially volunteer, they may help out as part of the congregation. How do you separate those hours? One solution is to have clear and concise documentation instructing staff on what does or does not count toward their working hours. Clear communication is the keystone here. Outlining staff's working hours ensures that you are paying them appropriately, which can boost retention and engagement.
Uncommon situation
Many professional payroll services do not understand how to process ministry payroll because of the nuances and uncommon elements. For example, pastors or reverends that live on-site or handling the Clergy Tax.
Unlike most organizations, religious establishments do not always have a dedicated HR professional. They may not use a CPA. They may use an advanced payroll system or paper timecards. The person running payroll right now might be the church's bookkeeper, an HR team of one, or a treasurer.
Employment tax
People often believe that payroll either works the same for a church as a small business or that they do not pay taxes at all. Both assumptions are incorrect.
Churches do need to withhold income taxes, but only for non-ministry staff. However, they do not need to pay any federal unemployment taxes. In short, anything related to payroll or employment taxes for a church is complex. Then there is the Clergy Tax which might involve offering some support for your ministers.
Risk, Redundancy, and Resources
Ultimately, if you are worried about risk, redundancy in payroll, or misuse of your resources, then it is time to outsource. HR people find a variety of ways to misuse resources through outright embezzlement to permitting ongoing unwanted behavior.
A church administrator will commonly face risks such as:
Treating clergy as employees for social and Medicare taxes.
Including a housing allowance as part of the minister's income.
Mislabeling employees as independent contractors.
Waiting to report new hires.
After these risks, there is the possibility of payroll mistakes and redundancy. It is a commonplace, and many companies unknowingly lose a substantial amount of time and money because of inaccurate payroll handling.
From a Kronos study, 37% of respondents reported paying their mortgage, car note, and other expenses late because of payroll errors. 49% said that after two errors, they began their job search. Payroll errors can lead to loss of resources too.
Then, there is the matter of resources. Can you spare the time and effort it takes to calculate and manage payroll and mitigate this risk on your own? Your resources may serve you better, focusing on other areas of business management. Make the most of your time and your staff's time.
Provide HR For Churches without interpersonal conflict.
Interpersonal conflict centers around situations where it is difficult to divide fact from feelings. Every industry experience this because it is a natural human interaction. This conflict happens because people have different ways of processing the same information or events, and they have different feelings about those situations.
There is no exception for religious organizations; interpersonal conflict is present in every workplace. In 2015, the British Columbia Supreme Court sided with Reverend Kong. The conflict surrounded Reverend Kong's unfair dismissal that involved releasing documents containing unproven allegations and comments about the Reverend's character to the church congregation.
 The conflict surrounding Reverend Kong began with management issues. Typically, interpersonal conflict issues begin with management or their response, and redirecting HR problems away from management can offer a bit more support for everyone involved.
HR support includes:
Responding to general HR questions and requests
Creating and implementing policies
Managing incident reports and handling allegations
 Typical HR advice
Many people need answers to questions about taking vacations, calling out sick, reporting harassment, or documenting unethical behavior. A church, like any other workplace, has employees who need support and quick access to accurate information. Unlike other workplaces, church employees might feel conflicted about approaching their administrator or minister staff for help.
Sometimes it is good to acknowledge that not every matter needs to come into the working circle. Outsourced HR support can help answer common questions and give clear advice. The most common reasons staff look for advice from HR include family sick leave, time off, and changes to their role. When staff asks about taking time off to help a sick spouse, do administrators walk them through the process?
Common questions include:
Will I still have a job if I need to take a leave to help a sick family member?
My role changed, but are all these different activities really part of my job?
If I am pregnant, can I work on light duty?
Some of these questions we want to instinctively say yes to, but administrators can't always make those promises. Then people may receive different answers than what policy reflects, which can stir up conflict between staff. So, who should answer these questions?
Corban OneSource handles tailor-made approaches to addressing HR advice and challenges unique to your staff. HR support allows for the mitigation of serious risk when it comes to compliance with your policy and ensuring fair treatment across your team.
Creating and implementing HR policies
The best way to ensure fair treatment and deter unnecessary conflict is to create and uphold clear policies and procedures. The benefit of these policies is that it helps reduce decision making and gives a path for potential issues.
Creating procedures and documenting processes can help in other ways too. It can help the administrator uphold a decision based on past models of success. For example, you may have allowed for various days off as time allowed. With a procedure for requesting a day off, you can reduce the short-notice call-offs, meanwhile approving the requests that honored the process.
If you don't have well-documented policies and procedures, then it's time to get started. Outsourcing human resources support can help your church catch up with documentation.
Allegations and incidents
Allegations within your staff or against your staff are serious and require investigation. Some incidents may go unreported for fear of causing conflict or out of fear of retaliation. When a third-party support line is available, staff can speak with a person that is outside of their immediate work environment.
If you worry about receiving allegations against your staff or that incidents are not reaching you, then bring in the human resources outsourcing team. Handling allegations of receiving a report of incidents that may have involved your staff is more than challenging. But it happens in every industry and requires a careful approach.
Improve spending and compliance.
Religious organizations experience frequently changing regulations that may or may not affect them. As a workforce, labor, and benefits laws change, the church must not only keep up with those changes but also dissect the language to determine how (and if) it affects their staff. For example, many laws, such as OSHA, only apply to a church if they have 15 or more employees. If a church is growing, these laws may not apply yet but will apply to them in the future. Other laws apply to "organizations with fewer than 50 employees." Church administrators and managers run the risk of overlooking laws because of small details in phrasing.
Churches are employers, charities, and servants to their community. This means that a wide host of laws covering payroll, taxes, employment could possibly affect a church, and the administrator must know about it all. If this seems overwhelming, then it is certainly worth collaborating with an outsourcing option for HR.
Pay
Pay and payroll is a heavily weighted factor when determining if a church needs to outsource payroll. We have already covered how simple payroll mistakes can cost a church time, money and even drive away their best team members. But there's a matter of legal element too. When church leaders want to operate as a family instead of as a business, they run the risk of lawsuits from staff, the congregation, and other organizations too.
Paying staff correctly and fairly is one element. Another is understanding that pay can incite interpersonal conflict and spur badmouthing. Most importantly, trying to keep spending down can lead to poor compliance with labor laws.
Labor laws vary by state and sometimes even by city. For example, Seattle's Living Wage Ordinance impacts all church employees except the minister or pastor. Anyone who works two or more hours in a two-week period, whether they live in Seattle or not, if they work in Seattle, the Living Wage Ordinance applies.
Outsourcing to HR puts this responsibility on another party. That means your church administrator and staff don't need to worry about tracking what time they work in the city and what changes happen in their area as they unfurl.
Hiring
Religious organizations often struggle to view themselves as an employer, but ultimately, they are responsible for hiring, leading, and terminating employees. The only serious exception that religious organizations have that secular businesses do not is under Title VII they may give employment preference to those of the same religion. There are no other exceptions for religious employers when it comes to hiring.
HR support solutions can help a church hold onto its valuable resources, while the outsourced solution aids in hiring and onboarding new staff.
Spending
Spending is always a hot topic among religious organizations. The struggle between spending wisely and taking care of your staff can make it seem difficult to achieve your church's goals of growth and development.
It makes sense to outsource HR duties if you need to:
Corban OneSource offers a variable cost model that allows churches to only pay for the support they need. You don't have to commit to full outsourcing but can access HR benefits administration, support, or payroll services as needed and only pay for the staff you have. It's a flexible option that enables religious organizations to make better use of their spending.
Face problems and build room for growth with confidence.
Every organization with staff members will face concerns and have some interest in growing. If you are considering HR outsourcing, that means you need a company you can trust with issues and rely on for affordable scaling.
We work closely with our clients to ensure strict legal compliance and seek to understand complaints to identify a full resolution. Finally, when it comes to growth, Corban OneSource uses a variable cost model. It is an affordable solution for any employer that may fluctuate in staff through the year or plan to consistently grow.
Find a HR for Churches Outsourcing Option That fits your needs.
Ultimately, church administrators can access trustworthy and affordable support. Outsourcing ensures HR tasks get done on time and with as little legal risk as possible. HR outsourcing allows church staff and the administrator to access a community built on experience and knowledge.
Our approach to Human Resources allows organizations to access larger group coverage benefits, consistent staff support, and reliable payroll processing.  Learn more about HR outsourcing for churches with Corban OneSource.  We specialize in organizations with 75 to 6,000 employees.