Hotel Operations Management is becoming more and more common, and this is a trend that shows no sign of slowing down. With the passage of the bipartisan Infrastructure Investment and Jobs Act, there will be even more travelers in need of accommodation. This bill will have numerous ripple effects on both the hotel and outsourcing industry for years to come. Keep reading to learn about the infrastructure bill, its impact on organizations, and how you can benefit from this construction boom.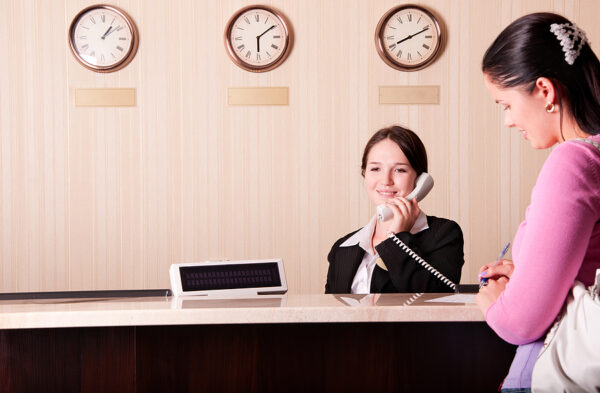 A $1.2T Bill to Improve America's Infrastructures
 The Biden Infrastructure Bill is a bipartisan package recently passed and signed into law, with $1.2 trillion earmarked for physical infrastructure improvements. The goal of the bill is to improve the lives of millions of Americans by providing better access to education, health care, and childcare. It also aims to address climate change by investing in clean energy infrastructure. The infrastructure spending highlighted in this bill includes:
$312 billion in transportation funding including $206 billion for highways, $55 billion for transit, $21 billion for airports, and $10 billion for railroads.
$4.5 billion for a loan program to help states and local governments finance their infrastructure projects.
When announcing the proposal in July, the White House said the new spending would be funded with more than $250 billion in unspent Covid-19 relief funds, strengthened tax enforcement, new revenues, and "other bipartisan measures."
This new law provides statutory authority for the MBDA Business Center Program, which establishes a national network of public-private partnerships. These partnerships assist minority business enterprises in accessing capital, facilitating the growth of minority business enterprises by promoting trade, and more. The bill invests $500 billion in new clean energy infrastructure, creating jobs and improving the economy. It also includes provisions for workforce development and training and research and development. This bill is a significant step forward in meeting the needs of the American people. It will provide much-needed improvements to our infrastructure while also investing in climate change mitigation and social programs to benefit all Americans.
Effect on Outsourcing and Hotels
The hotel industry stands to benefit from the investment in American infrastructure. With more people working in infrastructure industries across America, demand for hotel rooms and other accommodations will be greater. At the same time, more business travelers are blending leisure and business as many employees continue to enjoy flexible work from home policies. Hotels like Wyndham are already welcoming these new business travelers and saw revenue last year that was only 5% lower than pre-pandemic levels. HR outsourcing can help these companies upsize or adjust in any direction with minimal problems and issues in your HR department. The infrastructure bill affects outsourcing by creating the business challenge in Hotel Operations Management at this volume while adjusting their operations so they can succeed. This is an excellent opportunity for the hotel industry to grow and expand.
The passage of the bipartisan Infrastructure Investment and Jobs Act will positively affect the outsourcing industry, especially HR outsourcing. Because industries like hotels affected by the infrastructure boom will be busy, they are looking to streamline operations, and a greater emphasis will be put on outsourcing because of this. The infrastructure bill is expected to create thousands of jobs in the HR outsourcing sector as businesses adapt to their evolving HR requirements.
Preparing for The Future
Hotel Operations Management is going to be directly affected by the infrastructure bill. The new law will spur a new breed of business travelers, which is excellent news for the hotel industry, especially with global annual business travel projected to reach 1.7 trillion in 2023. The majority of that growth is due to the infrastructure bill and is an excellent opportunity for the hotel industry to grow, expand, and recover from a difficult few years. Hotels will have an influx of guests, a lack of vacancies, and more due to this boom. Those in these industries must be prepared for the future and adjust their businesses accordingly to benefit from the infrastructure bill. HR Outsourcing from Corban OneSource can help your 75 to 6,000 employee organization upsize or adapt in any direction with minimal problems and issues in your HR department.