Outsourcing payroll can be an excellent decision for your business, but only if you do it correctly. There are many factors to consider when making the decision, and our team at Corban OneSource is here to help you every step of the way. In this article, we'll discuss the top reasons businesses outsource their HR and provide tips on making the process as smooth and stress-free as possible. We'll also dispel some of the myths that often surround outsourcing and show you how it can save you money in the long run. So is outsourcing payroll right for your business? Keep reading to find out!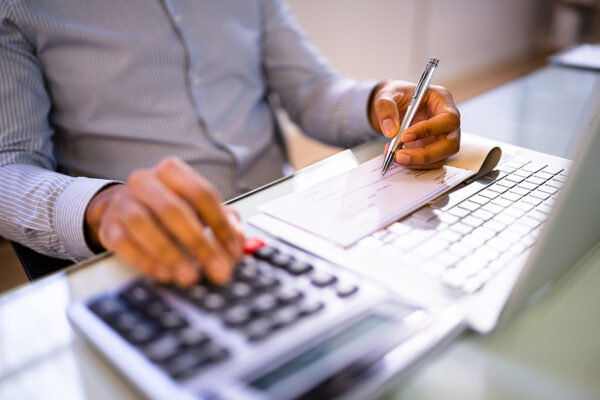 Why Outsource Payroll?
For many businesses, outsourcing their payroll is a great way to save time and resources. Using an external provider like Corban OneSource, you can free up your team's time and focus on what truly matters: running the business. Outsourcing also eliminates the need for costly in-house software or systems and allows your business to benefit from the expertise of an experienced provider. At Corban OneSource, we have experience serving mid-market companies with 75-6,000 employees, and all our services are provided by US-based employees.
Another great reason to outsource payroll is that it can help your business achieve significant cost savings opposed to doing it in-house. Outsourcing can save companies a minimum of $450 per employee on average, and could save organizations up to 70% on employee costs alone. Our team offers a number of cost-effective solutions, including flat rates and per-pay period rates. These services can help you control costs while ensuring that all payroll processing is accurate and timely.
At Corban OneSource, we pride ourselves on providing exceptional customer service. Our team is always available and ready to help with any questions or concerns you may have, and our high retention rate speaks volumes about our commitment to quality. We also offer a variety of other services, such as HR consulting, time & attendance systems, benefits administration, and more
Benefits of Outsourcing Payroll with Corban OneSource
When you outsource your payroll, you can rest assured that your business is safe. Our team at Corban OneSource has years of experience working with mid-market companies, and we offer flexible and cost-effective solutions to meet the needs of any size business. We also provide excellent customer service, meaning you never have to worry about a missed payroll deadline or inaccurate processing.
Tips for Deciding if Outsourcing is Right for You
When deciding if outsourcing payroll is right for your business, it is important to do your research. Make sure you understand the differences between in-house and external payroll processing and compare the features and benefits of each option. Every business has different needs, so it's important to understand yours before deciding.
At Corban OneSource, we are committed to providing unparalleled customer service and cost-effective solutions that help you control costs without sacrificing accuracy or timeliness. Whether your organization has 75 or 6,000 employees, our team has the expertise and resources to help you get the most out of payroll processing. Contact us to learn more about how we can help your business.