There are several factors to consider when it comes to finding the right HR Outsourcing Companies for your business. No two businesses are the same, and each has its own needs. Finding an HRO partner that understands those needs and is aligned with your mission is key to ensuring a successful partnership. From customer service to cost control, here are some critical considerations when choosing HR outsourcing.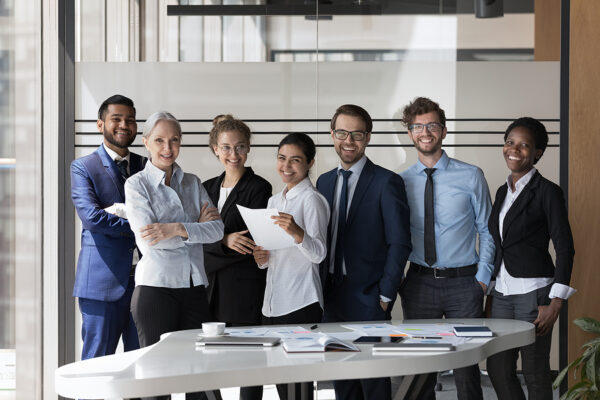 US-Based Employees
In today's increasingly global economy, looking for an HRO provider that employs only US-based personnel is essential. At Corban OneSource, we believe that having an in-country team provides our clients with the highest quality of service. Our US-based employees understand the complexities of US labor laws and regulations, enabling us to deliver superior customer service. Many customers choose us because of our ability to provide one-on-one customer service and look after their needs. Compared to outsourcing overseas, US-based employees ensure our customers have peace of mind that their needs are being taken care of.
High Retention Rate
Another critical factor when selecting HR outsourcing companies is the retention rate. It is essential to know that the HRO provider you choose has a high employee retention rate so that your business can benefit from the same consistency and experience. At Corban OneSource, we have a team of experienced professionals dedicated to providing our customers exceptional customer service. Our high retention rate is a testament to our commitment to quality and customer satisfaction.
High Customer Service 
The success of any HR outsourcing relationship depends mainly on the quality of customer service provided. At Corban OneSource, we understand the importance of customer service and are committed to providing the highest level of support. Our team is available 24/7 to provide timely assistance and ensure that all your inquiries are answered promptly. Unlike other HR outsourcing companies, we ensure that our customers feel supported and have access to the resources they need to achieve their goals.
Business Size
When looking for an HRO provider, it is important to consider the size of your business and whether they have experience serving companies within that range. At Corban OneSource, we specialize in servicing mid-market companies with 75 to 6,000 employees. We understand the complexities that come with larger companies and strive to provide solutions that will help you manage your HR needs efficiently and effectively. If you need internal resources in-house to manage your HR, our experienced team can help.
Cost Control
Regarding outsourcing HR services, cost control can be a significant concern. At Corban OneSource, we understand the importance of controlling costs while providing quality services. We strive to provide cost-effective solutions that meet your needs without sacrificing quality or service. Through automated processes, we can help our customers control their costs while still providing the expertise and customer service they need.
The Bottom Line
Choosing HR outsourcing companies is an important decision for any business and should not be taken lightly. Choosing a provider with US-based employees, a high retention rate, and superior customer service takes the stress out of HR management with Corban OneSource. We have a team of experienced professionals dedicated to providing our customers exceptional customer service and helping them to control costs without sacrificing quality or service. Contact us today for more information about how we can help your business reach its goals.