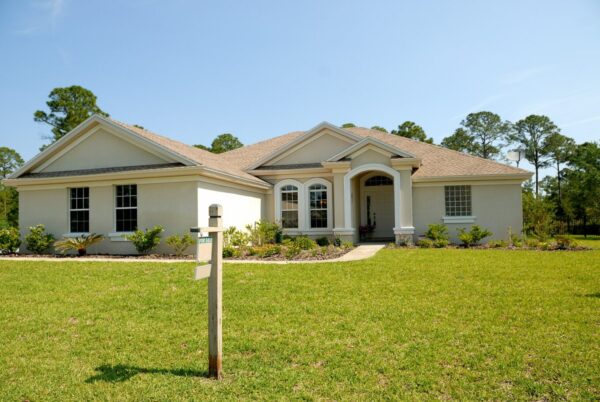 Employer Assisted Housing Program EAHP
There are ​unlimited tools that an employer has at their disposal that can be used to aid in employee retention and help remain competitive in their industry. Perks like company health insurance benefits and a 401k plan are still great selling points, but for a lot of applicants, these things are the bare minimum and are offered by most employers.   One benefit that has been becoming increasingly popular with applicants is Employer Assisted Housing Program EAHP. This  perk can come in many forms as the buying process can be a long and tedious one that requires multiple steps.
While there are a variety of benefits your company can offer, an Employer Assisted Housing Program EAHP is one that they need now with a housing shortage on our hands.  With a labor shortage and high housing prices, as an employer, it's important to keep in mind the wellbeing of your staff. Assisting them in any way that you can will help them feel safe and satisfied with their position in the company and show that you truly do have their best interest at heart.
Financial Wellness Programs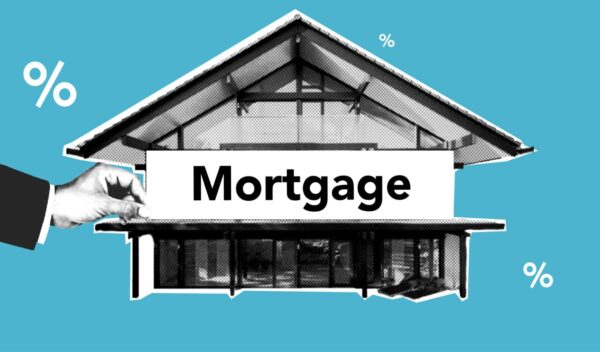 Financial wellness programs are company-backed programs designed to help educate employees on topics like financial literacy and money management in order to improve their overall financial well-being. These programs may include investment advisors, financial coaching or money management platforms, it will be up to your discretion to decide which would be the most beneficial for your company. Businesses should also be wary though as the price for these plans can vary dramatically depending on the type of program.
There are a number of reasons why companies might offer an employee wellness program. But if an employee is looking into buying a home, then offering a comprehensive financial wellness program could help them keep track of their finances and learn about aspects of the home buying process before they kick off their home search. For instance, before buying a home, many people don't even know things such as ​how to get a mortgage preapproved or what the process may entail. This program will not only aid them in such processes, but will also assist your company's HR department in becoming a knowledgeable resource for these things as well.
Not only that, but this program is a massive benefit for all types of employees, whether it's a younger employee just starting out in their field and trying to get a hold of their financial situation or an older professional that is trying to ensure they're in a good place financially before retirement.
Another more commonly used alternative to a full-fledged financial wellness program that many companies implement is partnering with a local bank or real estate agent. Employers may offer sponsorship in exchange for things like Q&A sessions hosted by real estate professionals or banking professionals after work hours or during lunch to answer any questions that employees may have. This is different from a financial wellness program as it works as a give and take relationship where the company partners with local businesses in order to educate employees while also driving employees to use those particular companies.
Employer Assisted Housing Program EAHP
An Employer Assisted Housing Program EAHP program is an all-encompassing program that's typically comprised of a multitude of facets. These plans can range from counseling or education sessions that inform current and new employees on the home buying process to grants or loans that can be forgiven over the course of employment. They can even go as far as providing direct payments for a housing or rental development within the community. An EHA program is a great work perk for employers in major cities that have a high cost of living and wish to provide some relief for employees in the area. However, that's not to say that these programs are meant for companies solely within larger cities as there are key benefits to an EAH program in cities with lower populations as well.
This ​type of program mutually beneficial​ for a number of parties that are involved in the process. The employer, the employee, and even the local government and community in which the employer operates. Think of it this way: the employee benefits from receiving aid from their employer and, in some cases the local government, in order to buy or rent property close to their place of employment. The employer in turn benefits by having this program that shows their investment in their staff as well as the community, which leads to high employee loyalty and retention. In some cases, when the local government aids in the program as well, they benefit from it through a boost to the population, which will in turn aid the local economy through taxes and the support of local business. Every party involved equally benefits from the exchange.
Employer-Sponsored Down Payment Assistance
An employer-sponsored down payment assistance program is very similar to an EAH program except for it is specifically meant to be used toward a home's down payment. In a sense, with this program an employer will provide a sum of money to their employee to use toward a down payment on a house. This program can be a little tricky for some employers to navigate as there are multiple different methods of funding. Typically for an employer-sponsored down payment assistance program, the funds could be contributed in one of two ways: in the form of a grant, which would not have to be repaid, or a loan. When deciding which route to take, keep in mind that you may need to conduct a little more research if you choose to offer a loan, as there are a few types to choose from:
A Forgivable Loan​ is a loan that is exactly what it sounds like. It's a loan that will be forgiven over time. However the criteria for which this loan will be forgiven can depend on a few factors. Guidelines, such as living in the home for a certain period of time or working at the company for a certain number of years may be implicated with a forgivable loan. Of course, if these guidelines are not met, then the employee will be expected to pay back a portion of the loan still owed.
A No-Interest Loan​ is a loan in which the employee will be expected to pay back the principal of the loan in full. Even though there may be no interest, there are other fees that you as the employer may have to pay for that would generally be wrapped up into the loan amount to be paid back ​— t​hings such as the fee for administering the program as well as any taxes owed.
A Low-Interest Loan​ is a loan where the employee would have to pay back the principal of the loan as well as interest based on factors, such as the amount of the loan, the employee's credit score, and timeframe in which the loan would need to be paid back. These are parameters that you would set up at the beginning of implementing the employee loan program.
It is important, regardless of whichever type of financial backing is decided upon, to have a strict policy in place. Having finite guidelines will protect you from losing any money off of these programs and prevent any strife among peers in the workplace.
Offer a Legal Plan
A legal plan is something that many business owners have already for a variety of other reasons. However having a legal plan available for staff to use at their discretion is also a great way to help them in the plight of securing and buying a home.
The home buying process involves a number of different legal to-dos, and going it alone without any legal counsel may hurt your employees' pockets in the long run. Having counsel as a work perk in order to review and, in some cases, even draft things like the
purchase contract terms as well as having them available to go through all the closing paperwork will alleviate a lot of the stress that comes with home buying and aid in making sure your workforce remains productive and focused during this time.
In fact, in a number of states ​having a real real estate attorney is a legal requirement during certain phases of the home purchasing process. It is important to refer to your local guidelines to see what is required in your area.
Verification of Employment Verification of Employment (VOE), simply put, is a letter that confirms current or former employment. Although VOE isn't legally required for an employer to provide, it will save a company and its employees a lot of time and effort as some employment verification services can be a tedious extra step for anyone looking to buy a home.
When applying for a loan, the employment verification process tends to vary based on lender and loan type. In some instances, a W2 won't cut it when applying for a home loan. That's why it is important to provide the VOE if possible. If, for whatever reason, your company decides to go through a third party, making sure that employees are aware of where to find them and providing them with instructions on how to obtain the letter will be extremely helpful for those employees during their home buying process.
Extra Paid Days Off
There are no hard and fast rules when it comes to paid days off. Nowadays, most employers will offer paid holidays or maybe even a few weeks of paid vacation, but every employer varies drastically.
It's no secret that the United States in general is and has always been very far ​behind in paid time off off​ compared to most other developed countries. But that shouldn't stop businesses from having a more competitive paid leave program. Offering generous paid time off can be a key deciding factor for applicants when applying for a position. In fact, according to a ​survey conducted by US Travel​, employees rated paid vacation as the second most important work perk after healthcare. On top of that, employers that provide paid days off and actively promote taking paid vacation find that employee satisfaction and retention rise significantly.
If your company can afford it, paid time off is a great way for employees to have additional days that they can spend working on different steps of the home buying process that they wouldn't necessarily be able to tackle on the weekends or their days off.
Cash Stipend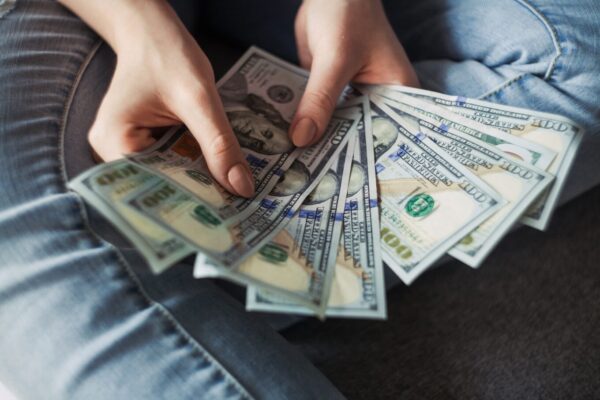 A cash stipend is another enticing work perk to garner an employee's fidelity to a business or company, especially for new employees. Although not as common, this benefit is great and even encouraged if a new employee is moving to a new city for a position as this would serve as a means to cover, at minimum, the cost of the move itself. For example, providing cash for things such as temporary housing, transportation, meals, gas, airfare, etc. While these costs may pale in comparison to the cost of actually purchasing a home, depending on the distance of the move, estimates show that moving costs can potentially ​range anywhere from $1,250 to almost $5,000​. Being able to alleviate even some of the burden could help some employees exponentially.
Use Our Employee Benefit Solutions
At the end of the day, it is a great idea to motivate your workforce with an Employer Assisted Housing Program EAHP. At Corban OneSource, we work with​ ​companies that have between 75 and 6,000 employees and in many industries​ to help them offer benefits to employees. We can work with businesses to identify key benefits that they might want and help them implement the programs for their staff. We are here to guide you through the benefits process.
If you want to improve your benefits and make your workplace more competitive for job candidates,​ ​ Reach out to us​ ​today. We are happy to review your current benefits and make recommendations based on previous success.