If you are a Private Equity (PE) Corp or Venture Capital (VC) firm, HR outsourcing or HRO can be a great way to save time, money, and more. A good HRO provider can provide you with the expertise and resources to keep your HR operations running smoothly. However, it's essential to do your research and find the right HRO provider that will best meet your needs. Keep reading to learn about the many benefits of an HR outsourcing service for your Private Equity Corp or Venture Capital Firm and how they can help your organization grow.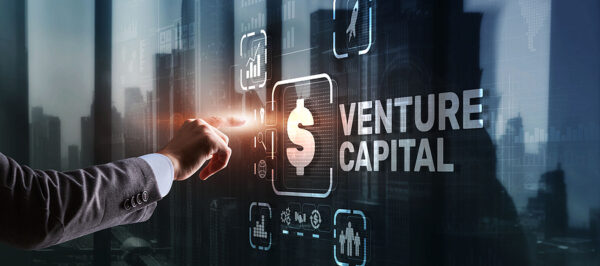 How an HRO Improves a Private Equity Corp & Venture Capital Firm
 An HR outsourcing company can provide several services that benefit a Private Equity Corp or a Venture Capital Firm. An HRO can help with recruitment and onboarding, employee benefits administration, venture capital acquisitions, payroll processing, and HR consulting. An HRO can help private equity and venture capital firms by providing a single source for all of their HR needs. This can save the firm time and money and help to free up resources that can be better used elsewhere in your organization.
An HRO can help firms of these types to improve employee morale and reduce turnover, which can save the firm money in the long run. An example of this is having a robust benefits package that the HRO administers. This can help attract and retain top talent, which is critical for these firms, with 60% of individuals saying benefits and perks are a significant factor when looking for a job.
In addition, an HRO can help private equity, and venture capital firms comply with all applicable laws and regulations. This is important as these firms are often subject to strict regulations such as the Sarbanes-Oxley Act for VC and private equity firms. An HRO can help ensure that the firm complies with all applicable laws, saving the firm time and money.
One of the biggest wins of using an HRO is that the PE or VC gets huge volume discounts on Employee Benefits when the HRO aggregates such benefits either of the PE's Companies and other of the HRO's clients if there is a match.  This is similar to how big box appliance firms get volume discounts from manufacturers than pass those savings on to the consumers to undercut smaller appliance stores.
The PE or VC also gets consistent reporting across the entire portfolio of the companies it owns while allowing each company to operate independently. This allows analysts to compare performance of the various companies using apples to apples metrics and data.
To sum it up, an HRO can help a Private Equity Corp or a Venture Capital firm in several ways. These firms often have strict regulations that they must comply with, and an HRO can help to ensure compliance. An HRO can also help save the firm time and money by providing a single source for all their HR needs. In addition, an HRO can help to improve employee morale and reduce turnover. These factors can help a Private Equity Corp or a Venture Capital Firm be more successful.
Benefits of HROs and Firm Acquisition
 When a company is looking to make venture capital acquisitions, one of the most important aspects that they need to consider is the HR department. How will the new company be integrated into the existing HR structure? How will the employees be transitioned? What policies and procedures will need to be put in place? An HRO can help a Private Equity Corp or a Venture Capital Firm with these types of acquisitions by comprehensively analyzing the target company's HR policies and procedures. They can help identify any areas that may need to be addressed to ensure a smooth transition for the employees. In addition, an HRO can provide support during the actual acquisition process, helping to coordinate the transfer of employee records by using their knowledge of HR best practices.
An HRO helps private equity and venture capital firms integrate the new company's employees into the existing workforce. They can provide support in developing training and development programs to help employees transition into their new roles and adjust to their new company. In addition, an HRO can assist with the development of communication plans to ensure that all employees are kept up-to-date on the latest news and information about the acquisition.
When an investor, such as a private equity Corp or VC firm, buys up companies in the same market and merges them together such as in Roll-up mergers, also known as a "roll up" or a "rollup," it then combines multiple small companies into a larger entity that is better positioned to enjoy economies of scale.  As mentioned above this can apply to Employee Benefits but also if the PE retains an HRO then the HRO handles the administrative HR tasks of the new company and not employees of the new company.  This gives the VC or PE added scalability to do Roll Ups with ease.  Same goes for when companies are divested or a strategic acquisition is made there are no HR Admin staff to worry about the HRO handles it.  All of these benefits of retaining an HRO result in better success in any sort of acquisition transition.
Overall, an HRO can be a valuable asset to any Private Equity Corp or Venture Capital firm during venture capital acquisitions. By providing support in HR analysis, employee integration, and communication, an HRO can help make the transition smoother and less disruptive for all involved. If your Private Equity Corp or Venture Capital firm is thinking of outsourced HR services, Corban OneSource specializes in helping companies with their HR outsourcing needs. We have a team of experienced HR professionals who can help your company with every aspect of the acquisition process, from analysis to integration to communication.
Improve Your HR with Outsourcing
 Private equity and venture capital firms are always looking for new and innovative ways to increase profits. While there are several different strategies they can use, one of the most effective is outsourcing their HR functions to a third party. By doing this, they can take advantage of the many benefits that an HRO can offer to gain a competitive advantage over others in the field. If firms do not utilize third-party HR outsourcing, their organization may not be as productive, efficient, or organized.
Outsourcing your HR needs to an HRO is an intelligent business decision for any Private Equity Corp or Venture Capital firm. An HRO can help with everything from attracting and retaining top talent to reducing operational costs. With a specialty in managing the HR services of companies with 75 to 6,000 employees, Corban OneSource can help your firm succeed. We provide firms with access to assistance with matters like venture capital acquisitions to help your private equity firm grow. We can also help screen candidates and find the best match for each open position, giving organizations more time to think about how to run their business the best instead of worrying about the day-to-day tasks of HR. If you keep HR in-house instead of outsourcing it, employees are more likely to be less than satisfied with the company's benefits and culture. This is because they are not given the same attention or care as an outside provider would be able to give.
To keep up with the competition, a Private Equity Corp and Venture Capital firm must take advantage of an HRO. By outsourcing your firm's HR, you ensure that your company is always up-to-date with the latest compliance issues and best practices. If you're looking for a comprehensive HR outsourcing solution, look no further than Corban OneSource. We can provide your firm with a custom-tailored HR solution to streamline your operations and save you time and money. Contact us today to learn more about how we can help you take your business to the next level.