Outsource Payroll: With all of the changes your company may be making during recent upheavals, the least of your worries should be administering your payroll. Your focus should be on providing a sense of security and stability for your employees, even though you may be facing unknown changes and challenges.
Relying on an HR outsourcing partner may feel counterintuitive, but in reality, it can save you money and time, and also give you peace of mind during this difficult time. Outsourcing your payroll means you can trust someone to accurately and effectively administer your payroll in times of downsizing or furloughs. For businesses of all sizes, the actual time and resources spent on payroll can make outsourcing a cost-effective choice.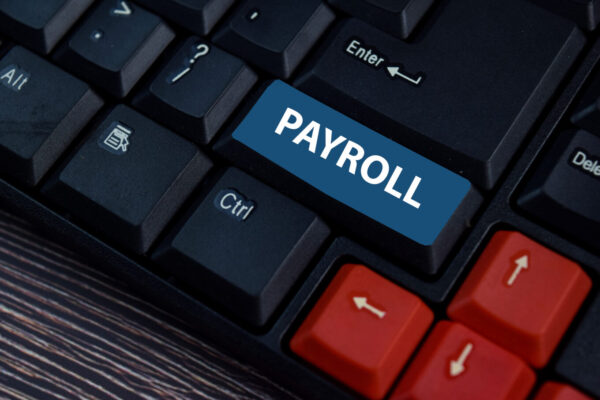 1. Your time is valuable.
As an HR or finance leader, you handle many different responsibilities and have limited time for non-core functions, such as payroll. Knowing which roles to fill and which to delegate
 are essential parts of running a successful operation, and tasks like payroll require a certain degree of specified knowledge and expertise. Outsourcing these tasks to a trusted partner can free you up to focus on your core growth strategies.
2. To outsource payroll is more cost-effective.
It's easy to understand why many executives believe they are saving money by handling payroll in-house. However, if you run the numbers on the actual time and resources spent on hiring and training a payroll employee, purchasing and upgrading software, and maintaining records, you may be surprised to find it's costing more than you realize. In fact, companies who outsource payroll could save as much as 22-34% on costs – not to mention preventing the fines that can come with payroll processing mistakes.
3. Income tax laws are complicated and change often.
Unless you're an expert in tax law (or employing one), you could be making tax errors in your payroll and not even realize it. Although by law workers are responsible for double-checking their pay stubs to ensure accuracy in their withholdings, there are other mistakes that could land you in legal or financial hot water. Incorrectly classifying an employee, for example, can lead to heavy fines. In addition, healthcare and benefit requirements, paid time off regulations, and tax laws can change (and sometimes change often). Keeping up with it all can be confusing and tiresome. For international businesses, it can get even more complicated.
Working with an outsourcing expert can not only remove the burden of having to read tax code but also help find tax credits that you might otherwise be missing out on.
4. Outsource payroll services offer enhanced security and confidentiality.
No matter how much you trust your payroll team, the security of employees' private information is a top concern – especially when all the books are kept online. Partnering with an outsourcing expert can help you feel confident that your (and your employees') personal and salary information stays confidential, and that it's protected from not just outside cyberattacks, but internal mismanagement as well.
Payroll software can be a large financial investment, especially when that software requires upgrade. Whether that happens frequently or once every few years, employees who interact with the program must be trained on the new updates, taking them away from their normal tasks. Outsourcing your payroll means when the software advances, it's all handled by your partner. Your daily business routines are unaffected and uninterrupted.
6. Turnover is inevitable and training is expensive.
The days of employees staying in one job or with one company for most of their careers are rapidly disappearing. According to the Bureau of Labor Statistics, employee tenure currently averages less than five years, and that number drops down to about three years for workers between the ages of 25 to 35. And whether it's moving to another position within their company or taking a position elsewhere, employees may not stay stagnant for long. If your payroll manager leaves, for example, you'll be on the hook for the time and expense to recruit and train a replacement. If your outsourcing company sees turnover, on the other hand, a good partner will ensure that everything remains business as usual for you.  
7. Employees expect to be paid correctly and on time.
Whether you're dealing with salaried or wage employees, freelancers, volunteers, or in some cases, all of the above, paying everyone the proper amount when expected is crucial to a healthy work environment, and by extension, a successful business. And it's not just about cultivating a good culture. In some U.S. states, workers can sue employers over late payments, which could end up costing the business up to double what was originally owed. An outsourcing partner helps ensure that raises, new hires, and bonus structures remain error (and stress) free.
8. When you outsource payroll gives you access to a variety of services.
An outsourced payroll solution isn't just about cutting paychecks for employees. It also includes automated tax withholding and reporting, integration with attendance systems, and dedicated onboarding support, among others. And, when your business is ready to expand, a good HR outsourcing partner can be ready to help with emerging needs, such as benefits outsourcing, recruiting, and support.
9. Peace of mind, for everyone.
When you outsource payroll, you know your employees are getting paid accurately and on time, which is especially critical during times of economic downturn and distress. You know your federal tax obligations are being met, and you are benefitting from any credits you might be entitled to. Employees are confident and secure in the process, they work harder, and your business flourishes. And as a member of your business's leadership team, you can keep your focus on the future, not the paperwork
10. Benefit from the service of experts.
The old adage, "If you want something done right, do it yourself," might not apply to functions like payroll. In this case, it might be more like this: "If you want something done right, defer to the experts." Our team works tirelessly to know the ins and outs of every aspect of payroll and keep up with new and changing information so that you don't have to.
Take payroll off of your list of everyday worries and Outsource Payroll.  We specialize in helping companies with 75 to 6,000 employees.   Contact us for a free, no-pressure discovery call.