Providing benefits to employees is a great way to improve retention and engagement and it can serve as a deciding factor for recruiting new talent. After all, healthy, happy employees are more likely to stay with a company. However, the benefits administration process can be complex and difficult to navigate. Thankful, using an outsourced virtual benefits administrator can relieve the burden of managing these benefits. Let's explore some of the leading advantages.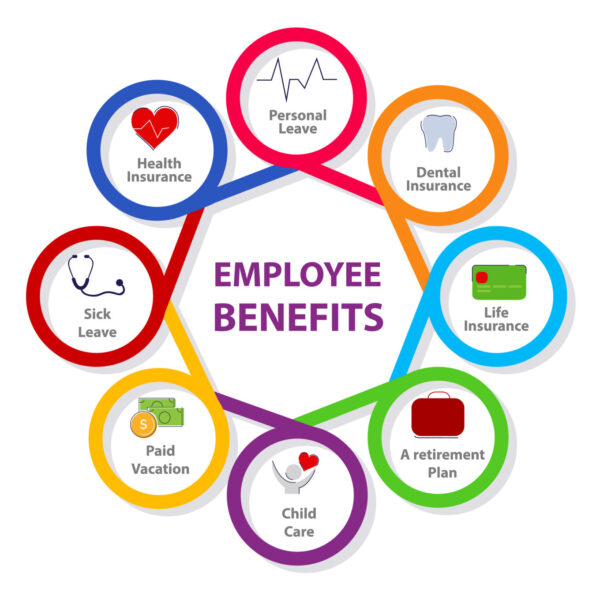 Control Costs
For many companies, benefits administration can be the top expense and erode profits over time. However, turning to a virtual benefits administrator can reduce costs. This is because companies can reduce HR headcount. In fact, ADP found that outsourcing certain HR functions can reduce costs by as much as 40%. Additionally, a benefits administrator will be able to use an aggregate number of employees for the companies they serve to negotiate better deals with suppliers like health or dental insurance companies. They will also be able to leverage enterprise-level software that may not be financially viable to companies on their own.
Enhanced Employee Experience
Outsourcing benefits administration can enable companies to access a greater number of benefits that they may not be able to offer on their own. This allows them to put together comprehensive, competitive benefits packages that can incentivize retention and recruitment. For industries where demand for talent is fiercely competitive, this can be a competitive advantage that can position the company for success.
Improved Compliance
By relying on experienced professionals to administer benefits, the compliance process becomes easier. The outsourced benefits administrator becomes responsible for ensuring compliance with employment regulations. Thus, companies like Corban OneSource maintain up-to-date knowledge of all compliance requirements and follow every letter of the law, protecting both you and your employees. This also sheds your liability. If something goes wrong, blame shifts to the outsourcing partner instead.
Superior Efficiency
By outsourcing benefits administration, reducing the number of HR tasks managed internally can free up employees to work on projects essential to the core mission of the business. With less paperwork and other administrative tasks employees are able to work on more strategic priorities that would be impossible to balance with the requirements of administering benefits.
Protecting Privacy
For some employees, discussing employee benefits can be a sensitive subject, especially regarding health and medical benefits. By discussing these topics with a virtual benefits administrator, it can remove some of the discomfort associated with talking about the subject with coworkers. They may also feel more comfortable asking questions to an external resource, which can ensure they fully understand and utilize the benefits they have access to.
Integration with Other HR Services
If you need additional HR support, outsourced benefits administration is easy to pair with other services. A provider like Corban OneSource can help you effectively manage benefits while also covering things like payroll or serving as an employer of record. This improves efficiency and ensures these other aspects of HR are also compliant with relevant regulations.
Flexibility
A virtual benefits administrator also provides flexibility and scalability. Rather than hiring more HR employees to effectively manage benefits for a growing workforce, an outsourced provider is easily able to scale their services with demand. Similarly, if your employee headcount shrinks, you can scale back benefits administration services rather than eliminating HR positions and laying off employees. At Corban OneSource, we offer services to companies with between 75 and 6,000 employees, which gives us the ability to provide the exact amount of services you need. Plus, with our per-employee-per-month model, the cost to you only depends on the number of employees you have at a given time.
Experience
By choosing a virtual benefits administrator, companies benefit from the expertise of HR specialists. For example, Corban OneSource will be celebrating its 26th anniversary in August 2023. With experience spanning more than a quarter of a century, we've witnessed incredible changes within the HR landscape. This experience provides a significant advantage over internal HR teams trying to manage benefits. We understand the complexities of the legal environment and adopt the latest technology to provide the best service to our clients and their employees.
US-Based Team
At Corban OneSource, our entire team is based in the United States. Each experienced benefits administration professional on our team speaks native English, which ensures that you are able to effectively communicate your concerns and questions and receive comprehensive answers, without facing obstacles posed by language barriers. However, we also offer Spanish language support as well for companies with Spanish-speaking employees. Additionally, we are always within one or two time zones, which allows us to be responsive to our clients during their business hours instead of ensuring long waits for time-sensitive matters.
High Retention
Corban OneSource is proud of our low turnover rates amongst our experienced HR team. By working with dedicated representatives, you benefit from a reliable partner that understands your company and the needs of your employees. We do everything within our power to keep our employees happy so we can retain the best minds in the business.
For many companies, partnering with a virtual benefits administrator offers many benefits. From improving efficiency and employee retention to maintaining compliance and controlling costs, it's no surprise that more and more companies are looking to outsource HR functions. While there are many options, partnering with a company like Corban OneSource ensures you receive the best possible service. Our experienced team is capable of administering benefits for clients with between 75 and 6,000 employees while following all compliance requirements. This frees valuable time and provides assurance that compliance is being addressed appropriately.
If you're looking to learn more about our virtual benefits administrator services, get in contact with Corban OneSource's knowledgeable team. We're dedicated to meeting the unique needs of each client, which is why we're happy to report that we have a 98% retention rate. Start outsourcing your benefits administration today!