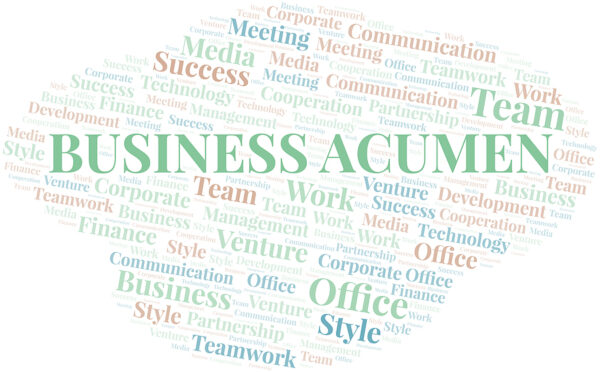 Top 10 Business Acumen for HR Professionals to put in
your HR Resource Center.
The HR industry as a whole braces itself for a period of uncertainty. So to help with that here are the top 10 business acumen for your HR Resource Center.
The 5 Biggest Advantages To Outsourcing your Benefits
Benefits administration can be something that is somewhat of a bit of a conundrum. Yes, it's important to provide the right kinds of benefits to your employees, yet at the same time, you want the most cost-effective model set in place. You want to do what's right for your employees, but at the same time know this could be the #1 expenditure for your business and potentially become lost profits over time. There must be a balance, and this balancing act can be hard to execute with the precision required to keep all parties happy. continue reading >
7 Signs You Need to Switch to Outsourcing your Human Resources Department
It's asking a lot to have one or a few people heading up your entire HR department versus outsourcing. We've seen this time and time again where an individual understands all the current rules and regulations but are constantly just trying to keep pace with new compliance and regulatory standards. It's a race that they tend to fall behind in further and further.  They can spend the saved time reading these articles in your HR Resource Center.
continue reading >
The 7 Key Advantages to Outsourcing
Thinking about outsourcing? There are many advantages to this common modern business practice, but there are a few, in particular, that stand out. Not even just human resources, but virtually any working component to your business can be outsourced. Support from an outside agency can be tricky though sometimes. Obviously, the trust factor involved comes into play big time, so doing your research is important. continue reading >
The Future of HR?
Human Resources as we know it today is on the verge of a major tectonic shift, regardless of industry. Organizations today are starting to shift their focus more towards delivering experiences to new hires and having the best employees matched up to construct the best customer experiences. Meaning, creating an outstanding customer experience is the newest and most relevant trend for the future. Making and identifying this connection with a new hire is crucial, and goes beyond just their background, education, and skillsets. This is a must inclusion in your HR Resource Center.  continue reading >  
9 Behaviors Where Leaders Lose Employee Respect
Being a leader in a large or even small organization is no straightforward task. A big part of being a leader is that you'll find yourself constantly making mistakes. And that's okay, it comes with the territory. You need to first gain an initial trust from your workers so sometimes showing a little humility can be a good thing because it's relatable. You always want to be showing that as a group (the business itself) we're are moving forward. Progression should be a top priority, even if it comes in small incremental bits, it's still showing signs of growth. A leader should be demonstrating that they have the knowledge to lead there pack in the right direction. continue reading >
4 Ways HR Leaders Can Help Company Culture
Company culture today is immensely important for any business trying to grow and evolve. We have to constantly change and shift with the times, and technology is our biggest influencer of this. With constant and almost manic-like updates of newer version releases, it's symbolic of the actual user base and how they are adjusting to everything else going on at work. Software aside, mobile platforms are taking a firm grip on how we communicate with not just our clients, but our coworkers as well. Mobile innovation has reshaped the entire modern communication landscape and we all have to become accustomed to this.  Another great addition to your HR Resource Center.
continue reading >
Employee Appreciation Ideas: 63 Epic Ways To Reward Your Staff
Whether you own a small business with a handful of employees or a large corporation employing thousands of people, you pay them with the understanding that they are doing their job to ensure your continued success. It sounds cut and dried, but when you add in the human dynamic, emotions come into play and you have to take those into account as well.  continue reading >
Handling an EEOC Complaint
One of the multitude of things you as a business manager have to deal with is ensuring that all of your employees are receiving equal and fair opportunities in their jobs. However, sometimes, regardless of the best intentions, you may find yourself faced with a complaint in which someone states that they were treated unfairly. continue reading >
What Is The Employee Onboarding Process?
Onboarding is the process in which new employees are hired and trained in business acumen for HR professionals when they start a new job. Often, the importance of this step as a crucial part of onboarding is overlooked, and an employee is hired, quickly trained, and left to fend for themselves and sink or swim. When this happens, there can be a lot of disgruntled employees and customers and a lot of expense and frustration with staff turnover.
continue reading >
3 Ways to Stop Toxic Co-Workers
At some point or another everyone in life will encounter a toxic coworker. The ratio of crazy people is just too high. Avoiding them is a good strategy to start, but it's really not enough. You have to get tactical when you are confined to the same office, and especially if your work coincides with theirs, or worse, you actually need them for things. Limiting communication is key to averting their attention towards you. True, this means they'll most likely find someone else, which doesn't fix anything in the grand scheme of things, but hey at least it's not you anymore. continue reading >
7 Steps to a Successful Replacement Plan
Planning replacements is a crucial process for any business model. It's about mixing and managing business acumen for HR professionals staff in a way that promotes future growth. The keyword here is future above all. Organizations of all kinds have to look at potential opportunities for changing of the guard, switching roles, and of course replacing roles altogether with new ones. Replacement planning is often spoken in the same breathe as succession planning since both highlight individuals who can assume new roles in the future and hints at how ready they are for that role.
continue reading >
Best Interviews Questions For Employers To Ask Interviewees
Hiring the right employee can mean the difference between the successful, smooth running of your business and incurring lots of stress, spending time and money on training the wrong person, and ultimately repeating the process until you have hired the right candidate. Streamlining your interview process to the point where you, the employer, can ask specific questions that pinpoint the skills, attributes, and character traits you are looking for can eliminate the wasted time, money, and headache that comes from choosing someone unfit for the job. continue reading >
Winning Resume Cover Letter Examples
Creating your resume can be a stressful endeavor – putting the right skills for each individual job you are applying for, tweaking everything just right so it matches the position, and hoping that your experience looks more attractive than the other applicants. Once you have the perfect resume, you are ready to submit it to the job of your dreams. continue reading >
Best Resignation Letter Samples
They say all good things must come to an end, and sometimes that means resigning from a job. Whether you are leaving a negative situation or moving on to greener pastures, it is important to close this chapter of your life responsibly. A professional letter of resignation will leave your former employer with a good impression of you and ensure that you are able to use that job as a reference if needed in the future. continue reading >
Can A.I. Make HR Decisions?
It's 2018 and a huge topic of discussion that has been rapidly spanning across almost all industries is Artificial Intelligence. Obviously, technology companies that sell software and hardware for improving I.T. infrastructure have been ranting and raving about it non-stop. But what about everyone else? Well, we're in HR, and more specifically our company is HR outsourcing, and sure enough, there's been a continuing discussion about it non-stop here too in our community. continue reading >
Are You Likeable, At Work?
Ask yourself, are you a likeable person? If you'd say yes, then good! You can help reshape your organization's culture by being an influencer through daily positive reinforcement. Every day you can lift up co-workers by engaging in lots of different ways. Whether it's asking about their life outside of work, cracking jokes, or even playing practical jokes, always keeping things light and fun is key. Because of course, work isn't really supposed to be fun, after all, we have a job to do and it requires focus and productivity. continue reading >
10 Mistakes When Building Company Culture
A strong leader has the ability to focus on the culture their leadership creates as much as they focus on business strategy. If a leader can balance the two, then eventually you will have a positive work environment. Culture is essentially a reflection of the productivity of an organization. What is the process, and how efficient is it? And finally, what's a typical interaction amongst coworkers like? If the word seamless comes to mind when answering all 3 of those questions, then a company doesn't have to change its culture in any way at all. continue reading >
7 Linkedin Recruiting Trends
Every year it's important for businesses to reevaluate their recruitment strategies and tactics. New trends continually reshape business acumen for HR professionals landscape constantly; so you don't want to be the dinosaur left in the stone age using prehistoric tactics to find the best talent. Adapting to these changes are critical to any organization's success. But finding the right talent for the right job is easier said than done if its a rare or highly technical role with not that many potential prospects to choose from in the first place.  continue reading >
The Summer Slump Myth
Well, Summer has begun and there's no denying its a time of year that is full of distractions. Since the weather is nice out pretty much nationwide, employers over the years have noticed a trend that tends to always surface during this season. A slump in overall employee performance can be seen throughout the US. In fact, an actual study was done in 2012 by Harvard Business School, and their findings showed that sunny summer days were directly linked to a decrease in worker efficiency and overall productivity.  The final piece of the puzzle for your HR Resource Center.   continue reading >
Let Us Be Your One Source For Everything HR in Your HR Resource Center
Corban OneSource increases your productivity by taking the paperwork off your plate. HR Outsourcing, Benefits Administration, & Payroll Outsourcing Solutions customized just for you.  We Specialize in Companies with 75 to 6,000 Employees. Contact us to find out more.  We hope you put these articles in your organizations HR Resource Center.