While there are many advantages to working with Corban OneSource for all of your Human Resources Business Process Outsourcing needs, one of the big ones, naturally, is controlling costs. You may be wondering — can Human Resources Business Process Outsourcing control my HR Costs? And if so, just how much money can HR outsourcing control costs?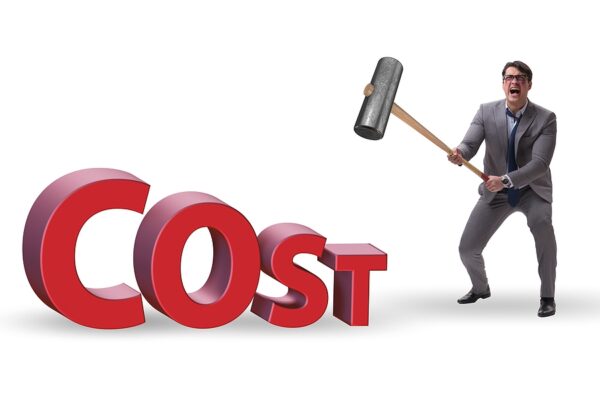 This may be an especially important question if you are already working with a PEO, or Professional Employment Organization. Is saving money with HR outsourcing really better than working with a PEO? The answer is yes. HR outsourcing can control costs significantly over PEOs and can control costs even more than an internal HR staff as well. What makes HR outsourcing so appealing is that it brings added value to your business while saving you money.
Our research, based on our almost Quarter of a Century of working with clients in a wide range of industries, is that companies in both situations can control costs significantly when switching their HR responsibilities over to Corban OneSource solutions. Specifically, those companies that were already engaging the services of a PEO and exited that relationship to work with Corban OneSource saw a 28 percent to 45 percent savings over what those PEOs charged — in addition to the added benefits of working with an organization solely focused on HR outsourcing and its attendant challenges.
Companies that did not have an existing PEO relationship but handled their HR internally and moved to Corban OneSource saw a 24 percent to 32 percent savings over what it would cost them to pay employees of a comparable skill and technology level in house.
Can HR Outsourcing control costs in Other Ways?
While not having to pay an internal HR staff or PEO can translate into considerable savings, there are other ways of saving money with HR outsourcing. For example, errors in payroll administration can be very costly. The downside of overpaying employees is clear, but even underpaying employees and dealing with the attendant bureaucratic nightmares that arise when these employees come looking for an explanation could end up being costly.
Overpaying or underpaying payroll taxes could create similar financial issues. Similarly, your company could lose money when failing to administer benefits properly. With an experienced HR outsourcing company like Corban OneSource, you don't have to worry about these kinds of leaks that could cause money to just disappear from your bottom line.
Can HR Outsourcing Control Costs in My Industry?
Controlling costs with Human Resources Business Process Outsourcing sounds good, but you might wonder if your particular industry is appropriate for HR outsourcing. In fact, virtually every industry of sufficient size is. Corban OneSource services a wide range of business industries, including:
If you're not sure if your company is a good fit for HR outsourcing, just ask! You might be surprised. If you want to learn more about how Human Resources Business Process Outsourcing can streamline your business and seriously control your costs, contact Corban OneSource today to find out more.  We specialize in companies with 75 to 6,000 employees.