The best Multi Family Property Management firms operate strategically and flexibly within a changing economic environment that makes them smart clients of HR outsourcing partners. With declines and rises in the state of buying and selling as well as more global economic conditions, Multi Family Property Management professionals seek solutions to uncertainty. That what is these organizations aim to reduce.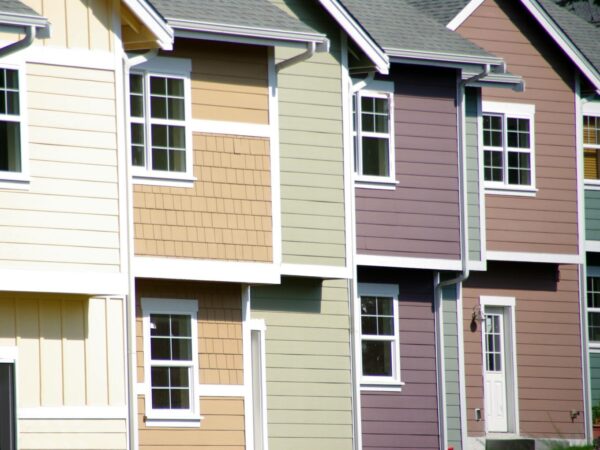 In order to guide your company and management firm to a faster, cheaper, and more dynamic HR future, businesses like Corban OneSource stare down challenges to payroll, support, benefits, and communication that many Multi Family Property Management companies face. As these issues are systematically and promptly resolved by advanced HR technologies and processes, leadership and professionals then turn to the benefits they can gain to compete.
Though most industries have trouble with attracting talent and staying up to date with the latest trends, the property management arena has concerns that are more specific. For example, many property managers already have high rates of satisfaction from employees, and they need to keep these numbers moving as they cut costs and reallocate dollars. This is complicated because these companies also need to attract the best talent that is gobbled up by other firms with more resources. This is where HR outsourcing for property management can be extremely helpful.
Learn the ways that HR outsourcing for property management benefits firms that use its technologies and techniques to boost their HR functions while reducing budgets. These are 10 of some of the most impressive benefits that lead many to choose HR outsourcing.
Best Benefits of HR Outsourcing for Multi Family Property Management Firms
With reasons to choose HR outsourcing for everything from payroll to benefits administration, you might wonder what all the real perks of outsourcing your HR department might be. While most are particular to the form of your organization and its purpose in choosing to outsource, there are many benefits that present themselves regularly. Alongside these, you could simply seek HR outsourcing for your property management business to let a third-party handle everything while you build your core business.
With all the benefits listed, the ability to focus on your main concerns and cares instead of unnecessary work that constantly begs attention. Property management firms, in fact, are finding they are better able to cope with the stresses and flows of the market by using HR outsourcing to easily scale their business. So, while the reasons below will allow your company to grow as you focus on needful things, all your HR needs are served by the chosen partner.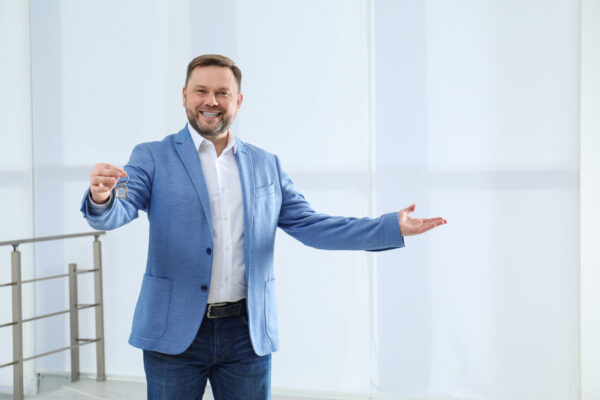 Payment solutions and payroll services constantly challenge and overwhelm many HR departments even in the largest property management firms. As the firms grow and adjust to changes in the need for a workforce, they also experience flux and change within payroll. Then, as legislation interrupts further, there is also the expectation that contributions, commissions, and deductions will be handled appropriately.  Multi Family Property Management teams are choosing to outsource their payroll to ease the needs of this.
Through payroll outsourcing, your business can get assistance with reconciling and processing payments. Your third-party can assist with making calculations, issuing payments, creating checks, collecting taxes, making contributions, making direct deposit, structuring commissions, and even more than that. With a dedicated third-party, you won't need to worry about keeping up with payroll as you move through the new year with all its ups and downs.
Constant Support Dedicated
Internal and small HR teams that exist within property management companies often struggle to support the load of a firm. The teams are overworked, shrinking, and buried in different competing priorities. Unfortunately, slipping in this area can cause tremendous upset to your company by communicating weakness, lowering morale, and impeding development and advancement. More than this, the teams may not be responsible or able to respond to questions with urgency and need.
However, outsourced and controlled HR alters this danger so that you can improve communication, support your employees, and create a smooth journey to success in HR. With third parties, you can often find support around the clock and for any need. The customer support offered by HR outsourcing partners certainly exceeds the ability of most in-house teams. Extend the support available throughout your organization with outsourcing.
Benefits Administered Beautifully
Like most companies, Multi Family Property Management firms seek to secure benefits and packages for their employees that offer great value for the cost. Third parties can help with the process of catching these perks for your employees by navigating the incredible diversity in the market. The third-party partner can also help with organizing and formalizing these benefits for workers.
Outsourcing your task of benefits administration can also help you attract top talent that will be enticed by these packages and benefits. But, more importantly, it offers a way to leverage huge expertise as you follow the right brokers of benefits to get competitive deals. You can ensure that your company pays just the right amount for benefits and offers them simply by contacting an HR outsourcing partner. They can manage every detail of the administration process so that everyone enjoys the process.
HR Functions Resolved
HR functions are upset by the coronavirus, by hiring changes, and by market uncertainty. While some companies are using outsourcing to smartly navigate these troubled times, others are taking it up as an opportunity to scale while maintaining consistency and quality throughout. For these kinds of companies, an outsourcing partner can help establish policies, promote processes, and instill procedures that always lead to the intended outcome.
Outsourcing your HR functions can truly make sense if you desire to grow or weather the storm since it helps you adjust to the landscape. As you work with your HR outsourcing partner, you can create manuals and procedures that make onboarding, paperwork, and communication smooth. All other functions of your HR department are boosted by the HR partner, and you can resolve recent challenges to that by switching over.
Communication Cleared Up
Communication challenges HR professionals and leaders who must always exude clarity and precision. To keep workers productive, property managers must find the most effective ways to communicate with workers remotely, in the office, and by any means appropriate. Then, they need to make themselves available in just as many ways to promote an appearance of openness and honesty. While this helps the trust, employees feel in the brand, it also allows you to simplify and resolve confusion in the most straightforward way possible.
HR can be transformed with communication practices that come standard with many HR outsourcing partnerships. You can access communication with your employees online, offline, and in multiple languages to keep everyone engaged. Message your applicants, speak verbally with employees, meet remotely, and make announcements through your HR partner. They will ensure your message reaches your audience with a crystal-clear effect.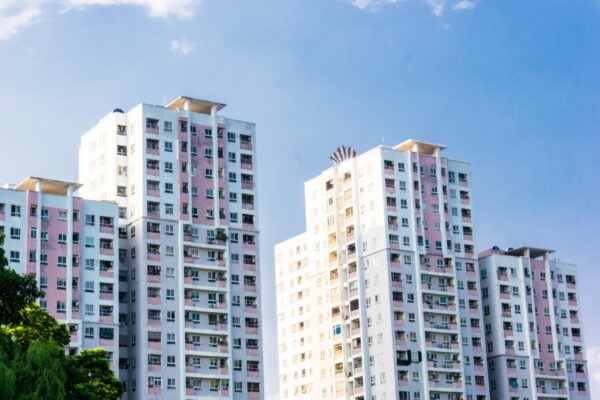 Young, Top Talent Attracted
Aiming to collect the best talent in the area or in your industry? You might try HR outsourcing because it handles many of the most common challenges of recruiting and retaining top talent. For one, recruiting automatically concerns addressing existing workplace gaps that affect productivity and production across the organization. With a process that is smooth and seamless, fewer applicants will drop out with list interest, and your organization will appear up-to-date and modern.
As you restore and renovate the stages of your employee journey through HR outsourcing, you can experience new efficiency within and empowerment for your employees. When your workers feel liberated from bureaucracy and feel involved in the recruitment process, the outcomes are a better experience for your HR and other teams.
HR Innovations Explored
Technology is constant and relentless. The advancements we see in Multi Family Property Management come every day and new ways of doing things show themselves off as more advantageous. But they require innovation and upgrades to handle new loads of information, manage increasingly complex steps, and give the right documentation to the company for its category and requirements. When your technology slips, the HR department is one of the first to suffer as it leaks talent and dollars.
Through a partnership with an HR outsourcer, update your legacy HR systems to better compete with larger firms with more advanced technologies. At the same time, you'll be signing yourself up for best practices. Go paperless, develop workflows, and access real-time information feed to get all your tasks accomplished with skill. The amazing HR technologies these partners offer transform departments and make for better work.
More satisfied workers are more empowered workers. The technology gaps that inhibit them from raising their standards of productivity and from accessing the information they need only cause issues for property managers trying to scale. Instead, with the right technology, these firms can intelligently manage knowledge, transfer information, and collect experience so that everyone acts from solid data to drive profits.
Employee Retention Bolstered
The real estate and management industry have high rates of employee turnover. HR professionals and leadership experience this turnover as stalls in their workflows and processes as well as problematic sinks of time and energy. In some cases, this turnover is due to problems with training and support to their workers. Since outsourcing can offer more support and instruction to employees, the HR partner also poises itself to solve some of your employee retention troubles.
As companies risk losing their best talent and skilled workers to other companies when they don't offer employee support, shifting to a dedicated and third-party HR solution becomes key. HR handles issues of lack of satisfaction and corporate policy meaning that the HR function you outsource will also handle disagreement and challenging environments. HR outsources can also advise changes in policies that could result in better outcomes for Multi Family Property Management companies.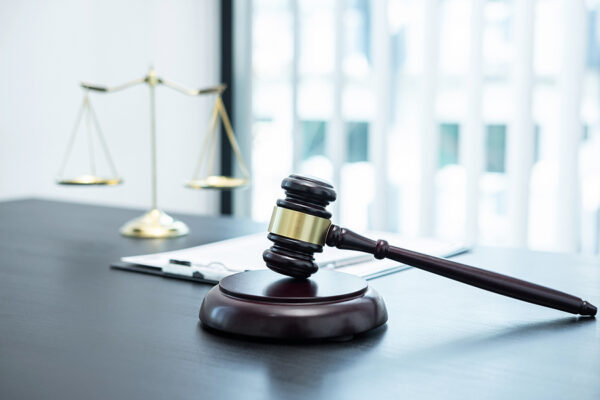 Lawsuits and Relations Shielded
Lawsuits happen when relations are poorly managed, and risk is not adequately assessed. There are many dangers in HR surrounding the possibility of legal actions and difficult collaborations. Sometimes a firm will simply misclassify an employee or mistakenly place discriminatory language in a document. They might accidentally ask an illegal interview question or make an illegal request of an employee while at work. These are just some common lawsuit examples, and most come from strained relations between employers and employees.
Relationships and formal relations with employees are more smoothly and easily engaged and maintained by a structured approach. HR outsourcing means entrusting your HR functions with very capable and experienced hands that know their way around legal requirements as well as interpersonal effectiveness. By choosing an outsourcer, you might be protecting your firm from future and expensive legal issues brought on by employees who feel the company acted inappropriately or against policy. For this reason, and the potential savings, many Multi Family Property Management businesses are signing up.
Health and Safety Protected
Remote work has become a staple of the modern working environment that serves as a great protectant from exposure and illness. Most outsourced functions operate in this remote sense, completely free from dangers and offering speed in place of lack of safety.
In addition to the environmental safety precautions, there is also reason to choose HR outsourcing to protect against stress. When employees say they face burnout or need assistance from their company, the HR department is the first line of defense. Your outsourcer acts as an extension of your company and solves these matters for employees through excellent guidance and advising.
Explore HR Outsourcing for Multi Family Property Management Companies with Corban OneSource
Multi Family Property Management has a mix of high satisfaction and turnover, meaning the road to success with HR in this industry depends on strategy. Since companies also want to cut costs, outsourcing HR seems like the best course toward smoother communication, better benefits, speedy payroll, active engagement, and easier negotiations. Such property managers enjoy savings on time and money as well as the newfound ability to make better decisions and focus on core business.
Corban OneSource guides companies toward HR excellence. For those with 75 employees or more, they offer considerable expertise in gaining advantage through cutting-edge HR solutions and technologies. The way to HR functions that promote clarity, efficiency, and success is carved through their dedicated attention and consistent readiness to handle challenges. Control hiring fluctuations and the entire HR process using fewer dollars as you scale up and away from poor economic conditions.
Reach out to Corban OneSource to secure HR outsourcing for property management. Discuss your company with them and learn how you can change HR for your company to provide awesome experiences for workers and leaders.