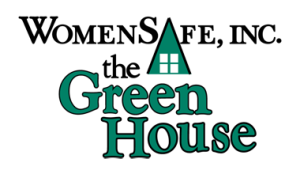 Our Corban Cares program is built on our foundational belief that we should love our neighbors as ourselves. We work hard to serve our clients, so we can donate to organizations locally, nationally, and internationally. A few weeks back, I had the opportunity to visit one of these organizations, Women Safe's, in Ohio and meet with their executive director. Let me tell you; the Green House center for growth & learning is doing some incredible things.
The Green House center for growth & learning is a domestic violence shelter and resource center that offers a variety of services and help to women. Services include "emergency shelter, 24-hour support and crisis management hotline, individualized and group counseling, art therapy, court advocacy, peer support, aftercare, education and referrals." Women Safe is going into its 40th year, but the green house center for growth & learning was opened in 2007. Along with helping women out of domestic violence situations, another one of the goals of WomenSafe is to spread awareness that domestic violence exists within our communities. All these services are offered free of charge.
It's easy to see that the Green House center for growth & learning is doing some incredible things, but they are always looking for donations, especially donations in the form of goods. Get involved by donating. You can find a list of their most needed items here.
Even if you have a human resources department, there are many reasons to consider outsourcing specific HR function such as Payroll, Benefits Administration, and General HR Administration. Contact us today to find out how we can help you take care of your most important asset – your people! Corban OneSource can provide the expertise and support you need to ensure your employees are happy and productive. We understand that every business is different, so we offer a range of services designed to meet your specific needs.  We specialize in companies with 75 to 6,000 employees.