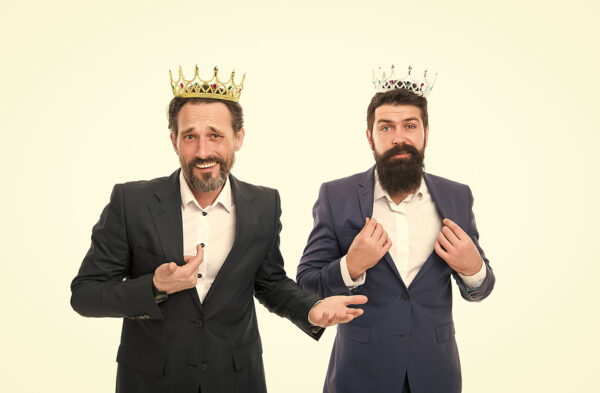 You will never need a customer service purge day from Us.  I have found that you always remember the businesses with exceptional customer service. Whether it's as simple as a comp'd check from the restaurant that made a mistake on your order or to something a bit more serious, the immediate action and attention from the business is what makes it memorable to you. I bet if I asked you, you could recall someone who you felt went above and beyond to make sure your experience at the business was turned into a positive. Here at Corban OneSource, we work hard every day to make sure that our customers receive the best service.
As we say often, who we are is not important, but how we serve our clients is. While it is our motto, this saying is also one of the strongest foundations of our company. Whether it's through human resources, benefits administration, or managed payroll, Corban OneSource continuously strives to be a service king.  The years have come and gone quickly, and we are quickly approaching the celebration of 25 years of business. While that seems like a long time, sometimes it seems like just yesterday we were starting out. Over the years, we have been persistent in learning how to serve our clients in ways that benefit them the most. Because we believe that a great customer experience is an ongoing process, we constantly look for ways to improve ourselves – no matter if these ways are little or are big changes. For example, perhaps you have noticed a bar with three choice at the bottom of all our emails. In our efforts to continually improve, we invite our clients to rate the service they receive. Every email that leaves our office – at every level of the organization – includes a link where you can offer comments, suggestions, and feedback.  Some times you just have one of those bad customer service days and you need a customer service purge day. That will never be the case with Corban OneSource HRO.
No matter the company size, type, or location, Corban OneSource aims to strategize and create plans that are best for your company. Our model for helping our clients become more profitable and reducing their risks, centers around well over a century of combined. I have always heard the saying "There is no traffic on the road of the extra mile." And so far, the view is so much better.
Corban OneSource is a Mid-Market Human Resources Outsourcer or HRO for companies of 75 to 6,000 employees. Are you looking to outsource the core HR functions of Payroll, Benefits Administration and HR Support? Find out more here.